The Nigerian literary scene has been expansive lately, and it has particularly been accommodating of works which transcend cultures and shuttle different climes. Writers are no longer afraid to explore themes that involve traversing continents, and there is increased liberty in switching time zones. Sarah Ladipo Manyika's "Like A Mule Bringing Ice Cream To The Sun", Maik Nwosu's "A Gecko's Farewell" and (to a lesser extent) Julie Iromuanya's Etisalat Prize – nominated "Mr & Mrs Doctor" are testimonies to this fact. In many ways, the author in focus here is a reflection of this reality.
Olumide Popoola, a Nigerian-German, is a writer, speaker and performer. She is the author of the novella "This Is Not About Sadness", the play "Also By Mail" and the short story collection "Breach" (co-authored with Annie Holmes). Her poetic prowess earned her the May Ayim Award, Germany's first black international literature award, in 2004.
"When We Speak Of Nothing", set in the early 2010s, is the story of Abu and Karl, best friends who are seeing out their teenage years in suburban London. They are frequently targeted for bullying by the street kids known as the "wannabes", and Karl, known for running away from home, endures a strange relationship with his depressive mother Rebecca, who is battling with sclerosis. One day, Karl gets to know about his Nigerian heritage from Godfrey, the social worker primarily responsible for him. He then gets on a plane to Lagos (and ultimately, Port Harcourt) without his mother's knowledge, with the aim of bonding with his father and catching a feel of the country. Meanwhile, Abu has to deal with his parents, keep things from Karl's mom, sort out new acquaintances and get a grip on his insecurities, amidst trigger-happy cops and intense rioting.
The novel explores the depths of friendship, racial tensions in a first world country, the complexities of the family unit, and the struggles of growing up as disillusioned adolescents. The 254-page book also dwells on teenage crushes, gender fluidity, queerness, acceptance in a largely conservative society, a bit of mental health, and corruption from an environmental perspective.
This body of work comes with a slightly complex narrative style, where we have the "stream of consciousness" prose blended with urban slangs. There is a lot of "space" for thought processes in lieu of actual statements, and while this could be pretty distracting, it helps for the overall beauty of the novel. Dialogue comes at a premium, such that Silence in itself seems to be a major character, interacting at various times with the other individuals. The narration provides for "moments" shared between and among the key players in the book, various points at each sequence where there is more of thinking than speaking. This projects the abundant emotion in each character, there is emphasis on feeling over mere speech, and thus the touch of the personal in the storytelling is difficult to ignore.
The intricate nature of the themes reflect in the prose too; what does it mean to be "different"? How safe is a biracial/black kid on the streets of developed countries? When do you tell your crush how you feel for her as a seventeen-year-old, your abdomen home to an army of butterflies? What do you do in the face of a bosom friend's emotional absence?
"When We Speak Of Nothing" is a beautiful story that reflects the volatile nature of the times. There is less of sights and sounds, and more of soul; Ms. Popoola has churned out something really graphic and gripping. Sceptics may cite this as a novel deliberately written to scoop foreign awards, or an "agenda-driven book", given the direction of one or more of the themes, and growing worldwide empathy towards "sexual minorities". Even if that is so, Popoola has written well, and in any case, the field is large enough to discuss any and every topic. Her publishers should say "Danke"; they really struck gold with this one.
Rating: 8/10
Want a copy of Olumide Popoola's "When We Speak Of Nothing"? Get one here on the OkadaBooks store.
Jerry Chiemeke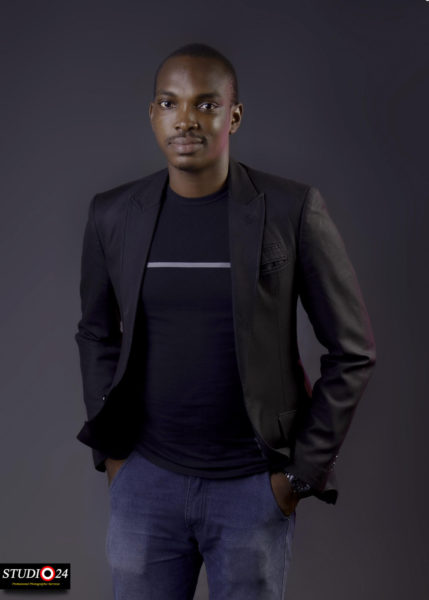 is a lawyer who resides in Lagos. His works have been featured in The Kalahari Review and Brittle Paper. His editorials have also appeared on True Nollywood Stories and he is currently a book reviewer on literary blog Bagus Mutendi. He recently published his first book, "The Colours In These Leaves".