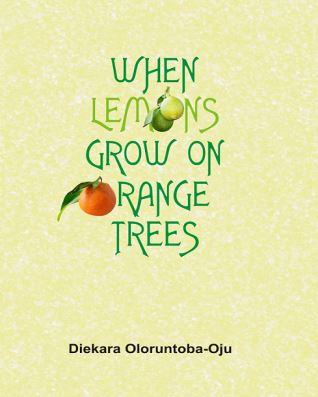 When I started flipping through Diekara Oloruntoba-Oju's "When Lemons Grow on Orange Trees", I was sure I was up for another one of those boring reads. But after the first paragraph, my interest was piqued. By the sixth paragraph, I was truly interested in how this story would play out. I wept while reading this book. From start to finish, most of the pages had me in a very emotional state.
The tears poured when Sewa's father was shot dead while struggling to protect his daughter from a vicious rapist. It continued when his family began suffering after his death.
They say, "He who wears the shoes knows better where it hurt". Because I have tasted a bit of the suffering Sewa and her brothers experienced, I could relate in a lot of ways.
Before his death, Sewa's father, Mr Bello, seemed to have some foresight of the hardship that would befall his children. Maybe that explains why he suddenly wanted to start preparing them for the future. Unfortunately, he didn't get to really train them to be independent before he died. Born with silver spoons, they had to learn life the hard way when they were thrown into a harsh world. Things would have been a bit easy with their father's passing, but their only surviving relative, Aunt Tinu, was butchered and burned by the Boko Haram sect. Also, barely two weeks after their father's death, his business partner sold the business and left the kids with nothing to bank on.
Despite the hard circumstances and a pregnancy gotten as a result of the rape, Sewa ensured she did everything in her power to hold the family together. I admire her courage in choosing not to abort the child despite that being one of the hardest decisions she had to make. In reading about their experiences in a rundown, one room apartment, it stuck that no one is really prepared for the kind of challenges life throws at them, but if certain things were put in place, things wouldn't be so bad.
Although this book is fiction, it does an excellent job of picturing the struggles and frustrations the masses go through. And even when members of the society with some influence and financial stability try to help, the system in the country hardly lets them. Greed, hate, corruption, tribalism etc, have eaten so deep into the society that they are now taken as the norm.
Diekara did a fantastic job in painting a touching picture of Adesewa Bello's story while fitting in relevant events like the Boko Haram crises as well as other political/economic crises at the time of the Jonathan administration. Although I supported the fuel subsidy removal then, reading this book made me reevaluate my decision. The clear picture of the suffering masses will make you take back your support, too.
One thing is for sure: reading Diekara's "When Lemon Grows on Orange Trees" will make you think of things you need to teach kids and wards so that they'd never find themselves in the situation Sewa and her brothers lived through. It is necessary that we teach children early enough to be independent and to fend for themselves for we do not know when life would take a different turn.
To get a copy of Diekara Oloruntoba-Oju's "When Lemons Grow on Orange Trees", click here .
—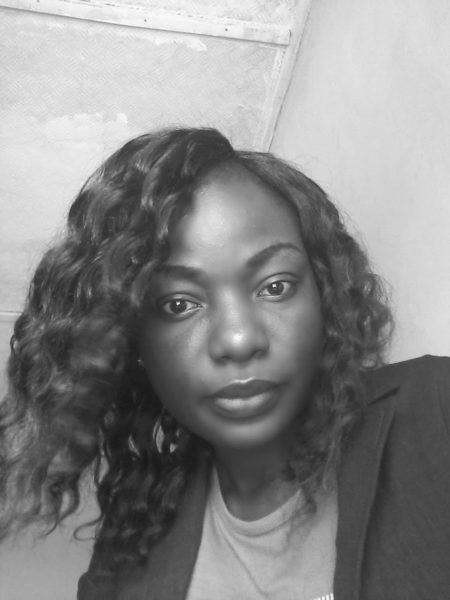 Karo Oforofuo is an experienced freelance writer, an author of several fiction books, and a blogger at Pelleura (pelleura.top), where she entertains readers with mouth-watering stories. She also specializes in helping authors, who want to start and grow their reader base, through consulting sessions. When she's not working, she's busy reading the next best paranormal romance novel or writing one.