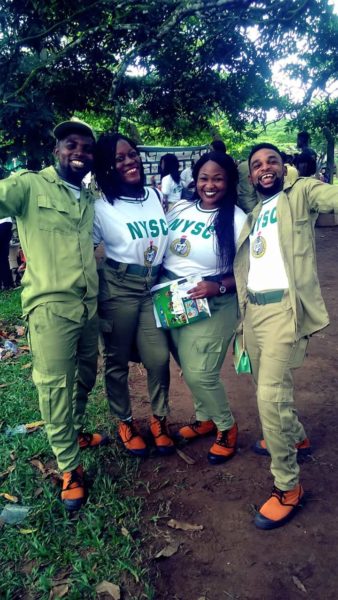 To serve Nigeria as a Youth Corp member requires bravery. There are  two sides to the experience: NYSC can be a really good experience for some, or it can be such a bad experience that it rips every  hope apart.
I understand that in its early days, NYSC was a call to serve, with participants reacting with extreme pride. The National Youth Service Year is expected to involve the country's graduates in the development of the country. It is also here to foster common ties among the Nigerian Youths and to inculcate the spirit of selfless service to mankind.
I had read arguments on the prospect of scrapping the scheme, however going through the experience has given me knowledge on why young people are becoming increasingly reluctant to partake in the program.
Before receiving my call-up letter, I worked as a volunteer TV presenter on a program that concentrated on the essence of the girl-child and how family plays a part to her growth. Creating a program that traveled across homes and was a form of enlightenment in Jos, elevated my spirit and triggered dreams of being an active contributor to wherever I would be posted to. My service year was imminent and as much as I didn't want to quit the program, it happened.
I was also eager to use the year as a means of career advancement.  Friends and well-wishers advised that I negotiated my posting to Lagos. Negotiation only happens when you 'know someone' and are able to part with a certain amount of money. Neither of these options were available to me, so I used days bargaining wth God. I still chose Lagos and filled the other spots with Abuja, Kaduna and Cross River State. Cross River State was not the place I expected to spend  2017, but wishes are not horses.
My posting to Cross River State offered me a first time experience of traveling out of the North. It was an experience through differing cultures: the first being restrictive, and the second allowing extreme freedom. It also opened me to independence.
I was an active contributor in camp. I worked tirelessly to generate ideas for our social events and sometimes, was at the center of events as the host. I endured threats while at it. My first threat was from a co-coordinator who promised to push me to a swampy local government, where I would lack electricity and trek hours to get anything I needed. She threatened, because I chose to contribute my skills to the social committee, more than I did for my platoon.
I ended up in Calabar and arrived to the working situation at my Primary Place of Assignment. We were promised active participation in promoting the growth of the Calabar Cultural Center, it sounded exciting.
I love an experience of culture and I had felt enough of the Calabar culture through secondary sources. Living with them as a Youth Corp Member was an opportunity to explore, feel and connect with the culture. My work place was an official place to learn all that. I was also eager for a work experience in a new environment, but the real system shamed me. I had an overrated vision of my purpose at the place. There was no work to assign to Corp members, no allowance, and the accommodation offered at my PPA survived under a severely broken roof.  When rain fell, it poured into the house.
I have always been conscious of the essence of my service year and I was willing to push for activeness at my place of work. I was learning and applying my content and social marketing skills to Auditions.ng and thriving at it, so I offered. It didn't sound fancy enough. Okay then, let's strategize to elevate  this place – go on marketing rounds, we are here for a year, let's collaborate and do something to boost the services here. It wasn't going to happen that way, too. The eagerness and aspirations of other Corp Members had died. The situation would do that to anyone.  I am not used to the idea of doing nothing, and even though fresh ideas were coming, they were not allowed.
I fought my way to a place where I presumed was related to my field of study, and where I hoped I would contribute immeasurably. Suddenly it became very real. It struck an especially discordant note. I didn't have an option of contributing any sort of growth to my Primary place of Assignment, because even the staff struggled to understand the purpose of coming to work daily. It didn't offer any learning opportunities too. However, it was a requirement to come to work, sit around and leave only at the closing hour. Hours of lurking around and getting exhausted from doing nothing at my assigned work place, was supposed to be my fate.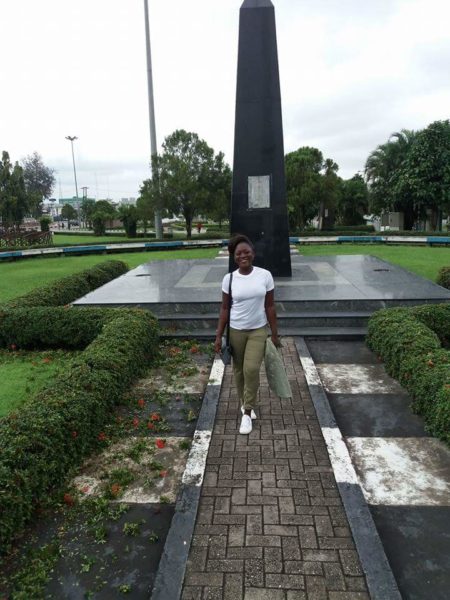 I had showed strength by not leaving the state after camp, so I stayed, hoping for a difference. I started considering a change of PPA. I was encouraged to try at Tinapa. Then I visited and realized the lack of care in tourism. I searched for new choices but there were other Corp Members that lacked a place to serve and joining them in the search offered no hope.
"You have to know somebody," – that was a popular ringtone.
For me, teaching would have offered more value, but walking into schools, and getting ridiculous demands pulled me out. Being without an active place of assignment was like an epidemic. A lot of people I spoke to also had the same experience of inactive PPAs. I needed a break and I took a break.
NYSC is full of  negotiation. Experiencing a negotiation process that started in camp defined corruption and how it thrives. At every stage during the service year, there is a price for any kind of needed manipulation. There is a price to manipulate state of deployment, redeployment, Local Government of choice, and even to choose a Primary Place of Assignment. For those unwilling to go through the whole process, they ghost (pay to be absent).
The prohibition on movement and the consequences attached for those that choose to be faithful to the scheme is problematic. There are also deaths associated with the scheme. The thrill that was once associated with being a Youth Corp Member has withered.
The recession makes it extremely difficult to survive on N19,800. The allowance is not enough, especially for those that had to serve in a work place like mine – it offered no extra allowance. From N19,800 there were re-occurring charges – you give it back through dues, appeal forms, foundational costs and for endless demands that do not come at small costs. The interest and growth of Corp Members is hardly at the heart of the scheme.
A review of the scheme is capable of boosting youth enthusiasm and making young people active participants of the one year program. Anyone is capable of learning corruption when NYSC puts them to the test. It should be mandatory that Corp members will be posted to places of value that should boost their work experience in the difficult economy.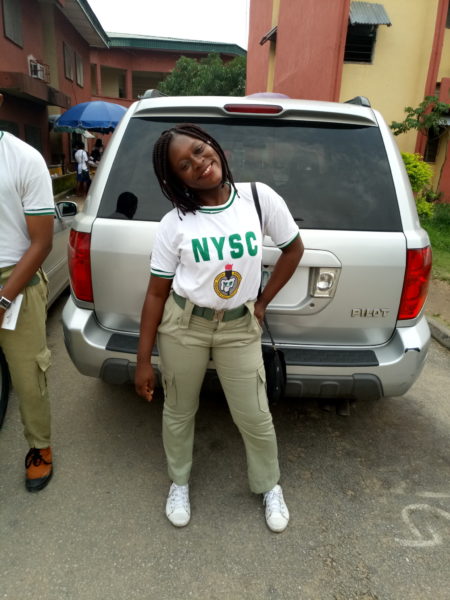 Surviving NYSC on my Terms
Whether it was going to be a swampy village or the city, the idea of NYSC directly links to a course I enjoyed during my undergraduate study, Theatre for Development/ Community Development.  The idea of going to live with strangers, in a different community to help develop was at the top of my head, every step through it. I am always scouting and trying to find ways any experience I pass through will inform the next course of my life. My irrational bargain before the service year meant that I was going to be of inexhaustible value to my place of service. I struggled, until I took a break from myself to give back to others by volunteering, to help in core issues affecting women and children in Calabar.
I worked with street children, popularly called "Skolombo children." I invested time in a research that linked Tourism to Prostitution, and the prevalence in Calabar. The year was also an opportunity to form fresh opinion that I hope kills the stereotypical thinking of the Calabar woman. Cross River State has some of the most enthusiastic young women, who are active participants in the development of the state, I am glad I collaborated with them during the year.
Personally an inactive PPA was enough time to contribute to other jobs. I attended Digital Marketing workshops and took a complete course on it, online. I filled myself with learning within this year.
I had been working on a well-thought documentary about the Street Children of Calabar, and I had willing friends that were active contributors to the project. The odds were against us and sadly the idea flopped. The time was an opportunity to concentrate less on myself and understand the lives of others, and what I owe them. It taught me gratitude.
My interaction with a group of Corp Members and my active research  on the purpose of the scheme, proves that the scheme has an implication on the course of our lives. Was the decision to stay in my state of deployment worth it? Was it a waste of one year? NYSC is a test of patriotism and because Nigerian youth are lacking enthusiasm for the scheme. The government needs to look into the scheme and straighten curved laws.