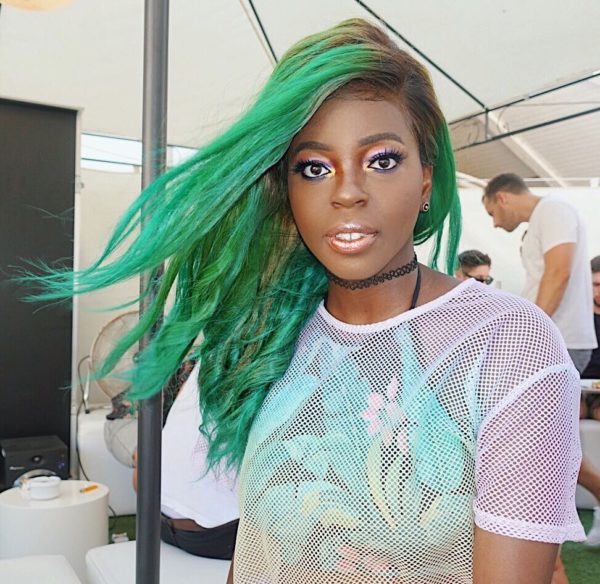 Nigerian, Faridah Demola Seriki better known as Kah-Lo, speaking with Earmilk, discussed her Grammy nom and growing up in Lagos.
Kah-Lo, whose song "Rinse & Repeat" was nominated for Best Dance Recording at the 2017 Grammy Awards said it felt unreal when she heard the news. "It still does," she said.
Discussing her parents, Kah-Lo said it took a while for them to support her decision to make music. She said:
As most African parents, it took them A LOT of getting used to, but now they fully support me. It's great!
She also discussed growing up in Lagos, sharing how much she was influenced by the records her dad used to play. She said:
My dad always had music playing, so I guess you could say that. He played records from Michael Jackson to Frank Sinatra, and any music that was popular at the time. He's a pretty cool cat.

I have a big family, so combined I'd say I was pretty much exposed to all kinds of music because their tastes vary. My style comes from a mix of all sorts of styles. What's out now doesn't even cover half of it.
Kah-Lo talked attending and making music at Vivian Fowler Memorial College. It was like having a sleep over with friends every day, she said.
It was actually pretty fun! It was like having a sleepover with good friends every day. Besides getting punished, it was good fun. And it helped hone my music skills too.

We all didn't have laptops to rehearse dance routines, so I'd drum on tables and perform the songs to help my mates. I also performed to get out of trouble with seniors. In senior school, I was Assembly Prefect so I led lots of the assemblies and devotions with praise and worship songs.
Read the full interview on Earmilk.
Photo Credit: thatkahlo