Is being good enough?
Is doing good deeds, irrespective of our inner motives, acceptable to God?
Should it matter if the main reason was a bit of fame, social media acceptability, a need to make for some hidden bad deeds?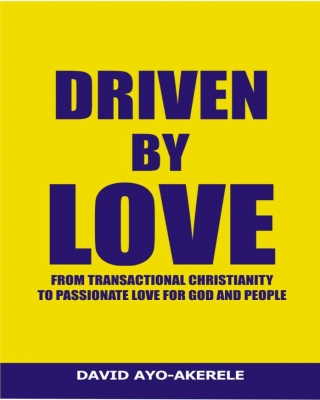 These and other issues are explored in Driven by Love (From Transactional Christianity to Passionate love for God and people) by David Ayo-Akerele. This nonfiction book compares the suffering of the early Christian missionaries trying to uproot paganism and wicked idolatry practices from African and Asian nations. He examines the five core characteristics of paganism and compares them to what obtains in the church today.
The five core characteristics of paganism as revealed by the author are: "consultation of designated witch doctors for solutions to life's problems; payment of money and other forms of gratifications to appease the gods of the land; strong conformance with laid down rules and regulations which must never be flouted; undertaking of periodic sacrifices using both animals and human as item and belief system deeply rooted in the supernatural ability of the gods of the land to reward faithful worship with success and prosperity."
The author opines that in recent times, the gospel of Christ has begun to give way to a blend of neo-paganism and paganistic messages. He maintains that while the central focus of paganism is fear, the central focus of Christianity is love. He declares that love should be the motivating factor in our worship of God, or for our gifts or offerings to God. We should not give out of compulsion, or fear of retribution, but from a heart of thanksgiving for God's blessings in our lives. He opines that we do not give to God to be blessed, but we give to God because we are blessed.
He gives a personal account of how he spent time examining his intentions and motives to align them with the need for them to be inspired by the love of God. He lists seven common marks or signs of declining love in the body of Christ.
He states that having the heart to pursue holiness and righteousness is the first mark of love for God. Love for God makes people that love God to avoid whatever will damage their relationship with God. He encourages Christians to obey God implicitly. Our love for God will make us show other people love in our interactions with them. Love for God should be our motive for giving, and giving to God is not just about money. Our heart is the number one sacrificial gift God wants from us. Our study of God's word and prayer is propelled by our love for God.
He opines that we should love God for who he is and not for what we can get from Him. Loving God for what we can get from Him is the basis of a transactional relationship with God. He gives some examples of statements depicting transactional relationships with God. The author gives one of the most balanced views about giving to the ministry, or work of God, that I have ever seen. Most people advise Christians not to give because their money will be misused. The author encourages Christians to support God's work with their resources because they love God and are committed to the expansion of His kingdom. He, however, warns that people should not see these gifts as bribes to God to sway him to do what he would not normally do. God is NOT compelled to bless us because we have given towards His work, but because He loves us as His own.
He opines that people are now serving God in fear because they have been taught that until one serves God, He won't be blessed. God's nature is love and He desires to bless His children because that is His nature. He does not act outside of His nature, or in response to our nature. There is some distinction between tests and temptations and the reason why they happen. There is a call to imbibe the spirit of God's love in the last segment of this book with personal examples of how that experience enriched the lives of those that went through it.
I enjoyed reading this book as it gave me an opportunity to think and ponder on my own motives and intents. It is a call to a deeper walk with God and more submission to His will in every area of our lives. It will be enjoyed by pastors, church workers, and laymen seeking a deeper knowledge of God's love. It can be a helpful manual for Bible studies and cell group meetings.
You can get a copy of Driven By Love on Okadabooks. Click here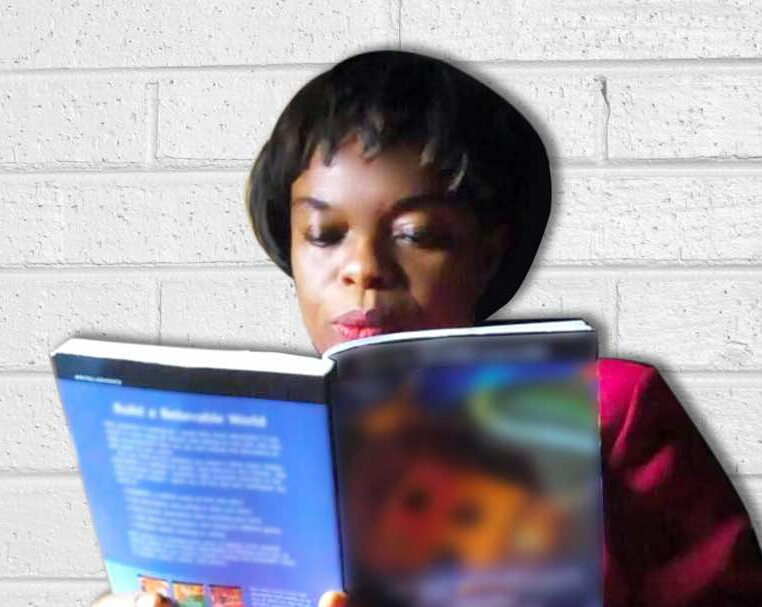 Mrs. C.A. Mbadugha's debut short story collection "Beyond the Trial" won the 2017 Samuel Ajayi Crowther Award for best Christian Fiction. She tries to balance family and work commitments with book and manuscript proofreading, editing and reviews. She is presently trying to rouse her muse to write a sequel to "Beyond the Trial". The stories in "Beyond The Trial" are published on Okadabooks as the stand-alone novellas: Erased Reproach, Rude Awakening and Shadows of the Past.