"Fragmentations – Shadows from the Lost World" by Ugo Aniga is set in a period spanning about 40 years and ends with the birth of the millennium. In the 1960s when the story began, racism and discrimination were rife and nations were less tolerant of one other. Interracial marriages were rare and strongly discouraged. The quotes below discourage racism and though much has been said about stopping it, prejudices and biases still flourish in the hearts of men.
No one is born hating another person because of the colour of his skin, or his background, or his religion. People learn to hate and if they can learn to hate, they can be taught to love; for love comes more naturally to the human heart than its opposite. 
–  Nelson Mandela
Racism is a refuge for the ignorant. It seeks to divide and to destroy. It is the enemy of freedom and deserves to be met head-on and stamped out.
–  Pierre Berton
The themes explored in this book are very relevant and topical in the present day world. The internet, with its ease of communication, made the world a global village, but today, after years of trying to unify races, countries, and people, the world is still divided along various lines.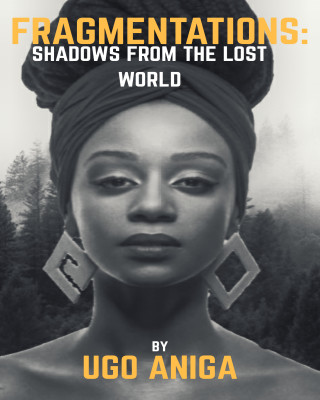 The main characters Ruth Dike and Nwokooma Igwe's paths cross at her birth. After a short period together as children, they are separated as they pursue their academic lives abroad. Tragedy strikes Ruth eighteen years later and Nwokooma finds himself going to rescue her again. Together Ruth and Nwokooma form a team that fights against injustice, racism and gender violence. They become global ambassadors of peace, love and hope; determined to reach a world that is fast losing the essence of humanity.
The themes & sub-themes explored in this book are lofty and include gender violence, racism, and discrimination, love and romance, resilience and determination. There is a lot to learn from this story. Ruth exemplifies a strong female character that refuses to give up on her dreams and fights for what she believes in till the end. She refuses to hold pity parties about what might have been, but comes to terms with her present situation and makes the most of it. The couples Nwokooma & Ruth and Prof Babyface & Prova exemplify love that sees beyond the physical and transcends boundaries set by disability or society. There is, in their faith in their chosen partners, a lesson for us all.
Another lesson one can draw from this book is the fact that one should remember one's roots or beginnings with pride, no matter how humble. We should strive to give back to our communities, not necessarily financial help, but hope. Hope can be in the form of mentorship. Ruth mentored Chioma and invested in her. It is possible for visionaries to replicate themselves in the younger generations. That is the way to keep dreams alive forever.
The author's note in the book laments the loss of five manuscripts and how the inspiration for those manuscripts has given birth to this book. Ugo Aniga. obviously researched a lot to provide the materials with which Ruth gives her lectures during her tours. The amount of historical information contained in the lectures is amazing and commendable.
The author writes the stories using at least four different narrators: Ruth, Nwokooma, Chioma and Prof Babyface. While that gives us a deeper perspective of the thoughts and feelings of each of these characters, I felt the narrators or points of view could have been limited to just two; as I sometimes found it confusing to know who was speaking especially at the beginning of each chapter.
The message that Ruth shares can be summarized in this quote by Helen Keller:
The only thing worse than being blind is having sight, but no vision – Helen Keller.
Millions of people in our world today have sight, but no vision. Even without sight, our vision can give sight and hope to many.
I would have enjoyed reading this book more if there were less spelling, grammatical and sentence structure errors in it. I found them distracting. Aside the above mentioned, it is a good read.
You can get a copy of Fragmentations: Shadows from the Lost World on Okadabooks. Click here.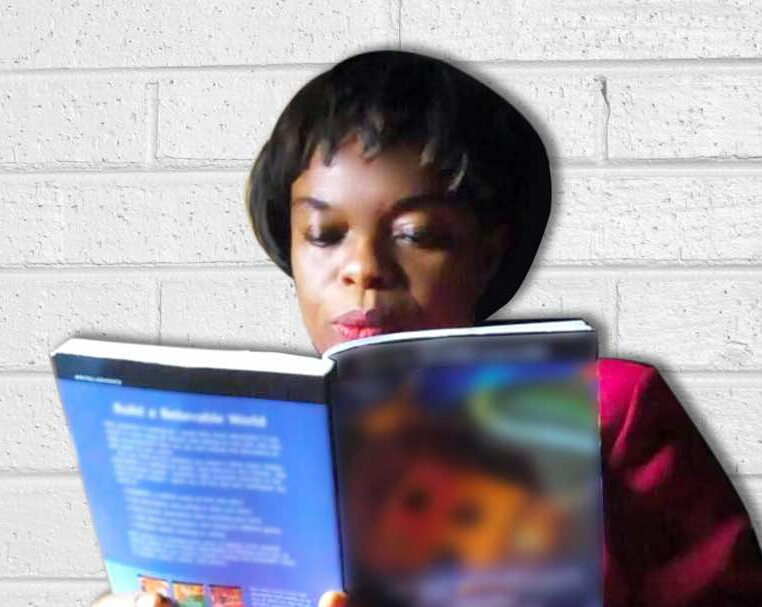 Mrs. C.A. Mbadugha's debut short story collection "Beyond the Trial" won the 2017 Samuel Ajayi Crowther Award for best Christian Fiction. She tries to balance family and work commitments with book and manuscript proofreading, editing and reviews. She is presently trying to rouse her muse to write a sequel to "Beyond the Trial". The stories in "Beyond The Trial" are published on Okadabooks as the stand-alone novellas: Erased Reproach, Rude Awakening, and Shadows of the Past.