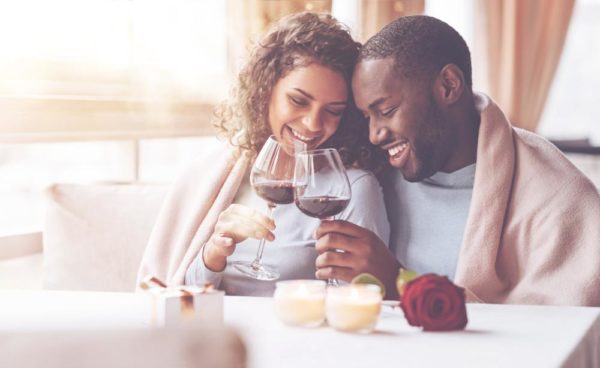 You have probably seen foreign movies where a nice looking restaurant or cafeteria, which would be considered a "great place" in Nigeria, is shut down for being below standards as regards safety or hygiene. You wonder why such things rarely happen here in Nigeria and the idea of a public health inspectors sounds almost too foreign.
Yes, there is NAFDAC which demands that you get registered and meet certain criteria before becoming a food vendor, but how often do they keep tabs or do any form of check and balances? We still have restaurants that serve you food with strands of hair in it, restaurants that do not clean up the restaurant nicely, and numerous with food of extremely low quality.
When you are on the prowl for good food, what then becomes the deciding factor? How do determine the restaurant's food safety track record, or go beyond their NAFDAC registration number to know if they are actually clean and thorough? What other things do you look for? It can be tricky…but here are some tips to take into account when searching for a restaurant where you can feel safe while eating and enjoy a high quality meal.
Reviews on social media
Luckily, the rise of the internet has ensured a wealth of information at our fingertips. There are apps and sites where you can easily go and read reviews and comments on a particular restaurant. Local food bloggers even go as far as offering restaurant suggestions, and online magazine also publish restaurant reviews that provide more detail and structured feedback from someone who knows more about food than the average diner. People share their experiences and give details on what they loved or hated about the place. They give you a chance to see the place from another person's eyes. Most restaurants actually gain their reputation from these comments and it is important you pay attention. Some sites like Trip Advisor or Yelp are great for these kinds of things.
Prices
While you are looking for a place you can go without having to completely empty your wallet, you also have to make sure the price feels a little equal to the meal prepared. A restaurant that offers extremely low prices, especially when they are not even on promo, may be one you want to avoid. Not to say that good food is necessarily expensive, but quality food does require that you have high quality items… which will cost some money. Also, good service.
Look for the ones with prices that you should notice it reflect in the service and what's on your plate.
Location
The location of the restaurant may not seem like a big deal, but it actually is a factor that determines how great a restaurant could possibly be. For instance, a restaurant located in inside the market may not offer the same quality of food you may find in a more gentrified area. It is not about class or social standing, but more as a result of the availability of resources. Restaurants located in areas where there is no water, or with little access to basic produce, cannot guarantee good quality really.
Also, restaurants that are far from where fresh food can easily be obtained, may not offer the healthiest of meals. Restaurants that are located in busy parts of the city will be more crowded than others at certain times, so chances are they will be more concerned with selling their food than meeting the quality needs of clients. You want to take all these in consideration.
Food Safety
Every restaurant has a reputation they have built up for themselves over time. Some have the reputation for serving good food, others for serving food on time, others for rendering great serve, e.t.c. Some others also have terrible reputation. For instance, they could be known for serving food made with stale ingredients or they are known for having untidy environment. Research, to know the restaurant's record when it comes to food safety. What are their hygiene standards? Have people died from eating there? Do people complain about the same things when they go there? How clean their washrooms are and what amenities do they have?
Eco-friendliness
We are humans who live on earth, and we should be concerned about the eco-system. Great restaurants that care about the health of their customers likewise should adopt practise that benefit the environment. Considering a restaurant's eco-friendly practices is a good way to find the perfect restaurants. What kind of water and drinks do they have on their menu? How do they package or serve their food? How do they manage waste? This criteria may seem far-fetched, especially in Nigeria, but it is essential.
What helps you narrow down your options when looking for a place to eat?
Photo Credit: © Viacheslav Iacobchuk | Dreamstime.com