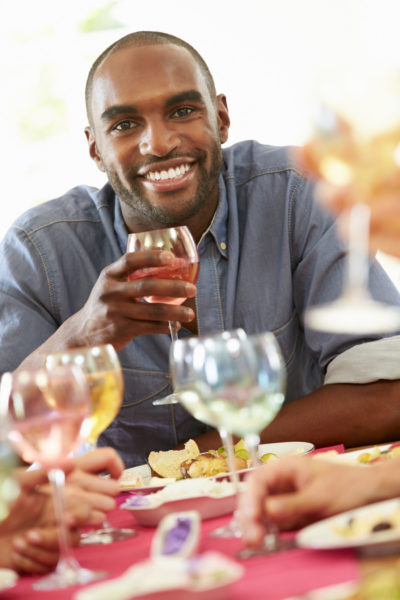 There are eating patterns that are peculiar to certain people. However, people usually think of the mechanics of eating when the word etiquette is mentioned and for a good reason, dining is one common area where rough edges show. To keep social and business dining situations less stressful here are some quick dining tips:
Introduce Yourself
Always introduce yourself to those around you at the table and talk with those on each side and across from you.
Sit Up Straight
Keep personal items off the table and avoid placing your elbows on the table. Instead, sit upright at the table with your feet flat on the floor and bring the food close to your mouth. If you are afraid that your food might fall, pick your food in small bits. That way, the food dropping is close to one or nothing at all.
Wait For The Host
The meal officially begins when the host unfolds his/her napkin. This is the guest's signal to do the same. The napkin remains on your lap throughout the entire meal and should be used to gently clean your mouth.
Use The Right Utensils
Starting with the knife, fork, or spoon that is farthest from your plate, work your way in, using one utensil for each course. Your dessert spoon and fork are above your plate or brought out with dessert.
Eat Quietly
Make sure you chew quietly and avoid slurping and lip smacking. Practice eating with your mouth closed and if you have more than a few words to say, swallow your food, rest your fork on your plate, and speak before you resume eating.
Avoid Stuffing Your Mouth with Food
Stuffing your mouth with food can make you appear uncultured. Put it in your mouth one portion at a time and in little quantities.
Don't Stretch Your Hands Across The Table
To collect something across the table, politely tell the person close to you to get what you want passed across to you.
Keep Your Hands On Your lap After The Meal
When you're not eating, keep your hands on your lap or with wrists resting on the edge of the table. Elbows on the table are acceptable only at the end of the meal when no food is on the table.
Excuse Yourself When Leaving The Table
If you must leave the table during a meal for any reason, do so with as little interruption to others as possible. Politely excuse yourself, lay your napkin on your chair, and leave quietly.
Place Your Silverware Side by Side On The Plate
To indicate that you have finished eating, place your fork and knife diagonally across your plate. Place your knife and fork side by side with the sharp side of the knife blade facing inward and the fork tines down to the left of the knife.
Photo Credit: © Monkey Business Images | Dreamstime.com