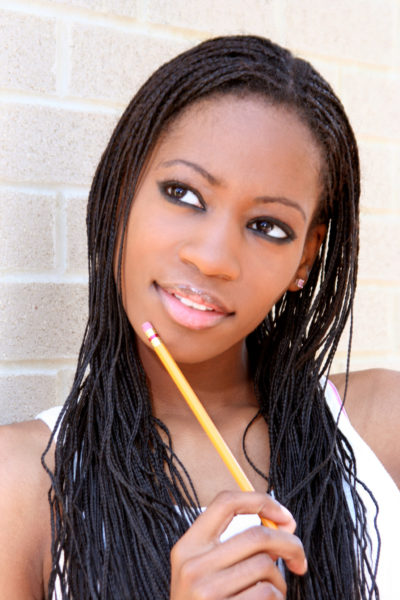 In Senior Secondary School 3 (SSS3) we were assigned titles and told to write essays from them. One of such titles is "Think before you leap". Basically, after being given the title, you are often required to formulate a story and wrap it round the title/phrase. The phrases at the time meant little or nothing to me. I wrote them because I wanted to pass my exams. It was not because I was a student of life or that I sought to understand principles guiding life and its relations. Now grown, those seemingly funny and strange titles come back to me and I begin to ponder to get out the true meaning and relate it to life's happening.
Also as a child, could remember a phrase in the historical book- the Bible- that says do unto others as you would have them do unto you. Then in the Bible club, I would murmur it and say it out with other kids without really knowing what it meant. We would then sing, dance, play, laugh and go back home, probably remaining the same.
But with time, and as I grew, some of the things I learnt as a child and as an adolescent comes back to me in my private thought or perhaps through a happening and I begin to unconsciously ponder on it (That is why as parents, we should make sure we fill up our little ones with great words and life lessons. It might seem too big for them at the time, but I bet you, when the storms and trials of life comes knocking, they will sure remember.
Preparing them for moments where it's just them and their thoughts. If they are religious, their thoughts and their God should be a key and deliberate moment. Let huge life lessons be a part of their growing up, and not just fun parties, holidays and the likes. Prepare them for moments when you are not going to be around, not necessarily because of death which in the end is inevitable, but because of times you wouldn't be with them physically – when they'll think they are big enough to handle things on their own.
Now grown and pondering, I started to realize a deeper meaning to the above phrase and got to know their applicable meaning which is- before you do anything, before you take any line of action, think deeply about it; don't just do things for doing sake.
With regards to doing unto others as we would want them to do unto us, it requires us to ponder first and wonder how we would feel if the same is done to us. I guess we will have less hurt if we walk by this simple, yet key rule. As a man, before you break that poor lady's heart, you will think of a female blood directly related to you and feel the pain or anger you would feel if another man like you does the same thing to her too.
As a lady, before you swindle that poor unsuspecting guy of his money and possession, all in the name of love which clearly you do not possess for him, you would think about how you would do if one 'little' girl from somewhere else does that to your own brother – or any other male you cherish and you are related to by blood.
As an employee in a company, you would look at your attitude to work and wonder how you would feel if someone else does it for your father, assuming your father has a company.How would you feel if someone does it to you as a CEO yourself.
The world indeed will be an easier place to live in if we all take the rule of thumb into consideration. There would still be hurts though, but they would be unconscious hurts; hurts borne out of our differences as human beings and relating with other people.
In essence, before we say those words to our neighbor, friend, sibling or even parents, it would be helpful to think them through; most especially the kind of impact they are most likely to have. It will also be helpful to make in-depth thinking an integral part of our lives; and in everything we do. It'll be good to always put to mind the golden rule- the rule of thumb.
Photo Credit: Dreamstime