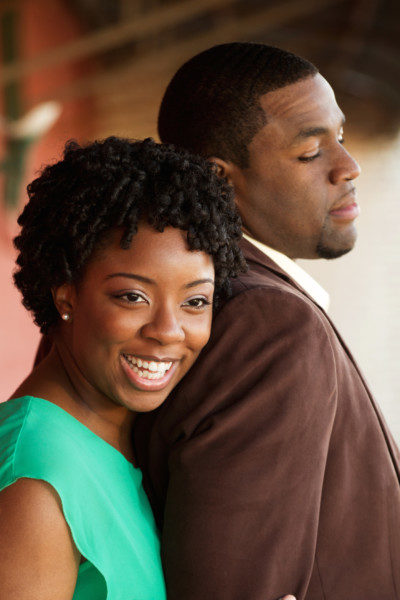 I seldom talk about relationships or read love-related posts. I certainly don't take relationship advices online, even if you show me a degree from Harvard. You know why? I believe everyone is different. What makes your man angry might be what tickles my man's fancy. We all have different backgrounds and orientations and the rules of something as intimate as a relationship can't be decided based on general opinion.
I, however, stumbled upon a huge block lately. A dear friend of mine called, complaining and asking for advice. I always try my best to refrain from giving relationship advice whenever I can. What do I know abeg?
My friend was utterly upset with her boyfriend. She quickly dispensed with pleasantries. "Chisom please listen to this and tell me if I'm right or wrong."
I could sense from her voice that I would be in serious trouble if I dared to say she was wrong.
Her boyfriend worked and resided in Lagos while she was a student in Port-Harcourt; they had been dating for two years. They had never had the 'long distance' issue. Something I greatly admired. She went on to tell me about a guy she met; a stylist and fashion entrepreneur. Need I mention my friend is a fashion freak? The kind that would be willing to sell her birthright just to slay.
She connected with this stylist guy Aaron, they seemed to have a lot in common and they soon became good friends. She mentioned Aaron to her Lagos boyfriend, letting him know they were just friends, but she started to hangout frequently with Aaron, and I quote her:
"Not like I was cheating or anything. We just hangout and I'm helping him plan his new collection". Whatever that means.
Lagos boyfriend, however, started to get uncomfortable.
"I know Aaron is just a friend, but can you stop seeing him for my sake?"
My friend agreed.
Lagos boyfriend was stalking his girlfriends' instagram as usual that fateful day when he saw her last post. She totally slayed.
Grey bodicon skirt that accentuated her hour glass figure, navy blue crop top and all white Addidas sneakers.
All hell broke loose when Lagos boyfriend read the caption.
"I am a daughter of grace…styled by @Aaronclothing
#slay #pepperdem #Jesusgirl"
"He called me immediately". My friend was saying on the phone, "And started asking me is it the same Aaron he knows that I tagged as my stylist? I said yes, any problem? Come and see the way this guy started shouting at me oo telling me after warning me to stay away from the guy I still went to go and do styling with him. I tried to explain that it was just suggestion of cloths I wore that there is nothing else but he wouldn't even listen. He was so angry, saying I'm cheating on him. But he knows in his heart of hearts the kind of person I am. I'm not one to cheat at all. Did I do anything wrong? Can't I have friends again because I'm dating? This is not the first time he's asking me to stay away from someone, once he notices the person has some sort of interest in me."
She continued ranting, but I had long stopped listening from the part where she said "can't I have friends again because I'm dating?"
I was thinking hard and fast of the response to give, the last thing I needed was to be caught in a cross fire.
I kinda understood the boyfriend. He was probably feeling threatened and had to do something to secure his territory but at the same time, my friend raised a valid point. Was she not allowed to have male friends because she was in a relationship?
I responded by telling her to calm down and give the Lagos boyfriend a break, if he didn't love her, he wouldn't be throwing tantrums now abi? She could state her case later when everything was calm and cool and he was more open to listen to her. She didn't exactly like my response, I sensed she would have loved me to support her stance and not sound like a godmother dishing out wisdom.
With a "Hmmm…okay oo" she hung up.
I thought about this long and hard. Did she cheat? She didn't, but she obviously spent a lot of time with this guy which could possibly lead to cheating… Was she not allowed to have male friends? What if she distanced herself from anyone that indicated interest because of her relationship and after a while Lagos boyfriend called it quits?
Must you sleep with someone before you 'cheat' on your partner? Or anything beyond a 'hello, hi' situation with someone of the opposite sex qualifies as cheating too?
Should you seclude yourself from other guys because you are dating or should it be a 50-50 thing?
When is it cheating?
Photo Credit: Dreamstime