Building Things for NG: Let's Talk About the Nigerian Food Revolution in the UK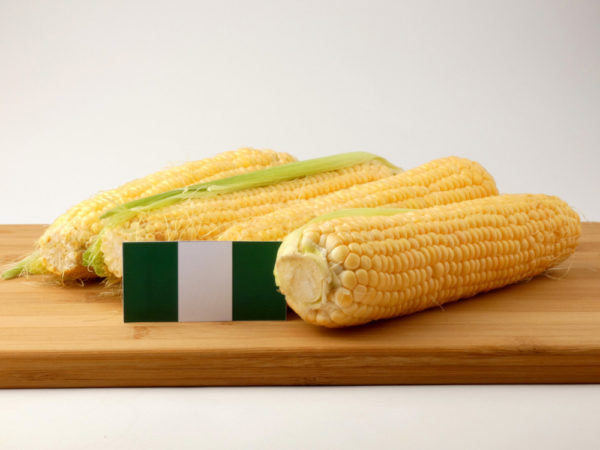 I've always loved good food.
And one of the joys of living in a vibrant metropolis like London is you get food delights and delicacies from all over the globe. It literally feels like the world is indeed my oyster — and I can eat my way through it.
Except for one small wrinkle.
As a Nigerian, it seems I'm always spoilt for choice in ways to bless my stomach with different flavours and styles of cuisine from everywhere except — Nigerian food. This 'exception' is odd because there is a sizable Nigerian (or of Nigerian origin) population in the U.K and especially in London.
Luckily, over the last five years, this has ceased to be true. Instead, a foodie revolution has occurred. It started first as a slow burning of interest (namely Instagram posts) and has evolved full-fledged to us having celebrity chefs and even, high-end restaurants. But how did we get here?
Here are the significant trends that made this delightful evolution possible:
Experiments now welcomed
Arguably, the most crucial change to food is the public's attitude and perception to try new things. We are now open to fresh ingredients, presentation, and accompaniment of meals that we already know and love. We want the 'old to become new'. Even more importantly, we're also more open to trying entirely new dishes. We crave new experiences and actively seek them out.
And this is where we perhaps didn't move the needle in the past — experimentation. For instance, you begin to wonder; is there no other way (apart from the usual) to present pounded yam? Are there not fresh interpretations for Edika Ikong?
One of the ways experimentation has happened (which is not just limited to Nigerian dishes) is the introduction of pop-up restaurants (also known as supper clubs). By definition, pop-up restaurants are temporary restaurants that allow upcoming chefs to entertain in either under-utilised kitchens or entirely new spaces (think private houses or converted warehouses for example). What's interesting is 'traditional-minded' Nigerians in the U.K have fully embraced this new wave, and quite a few are now available. Chuku's and Tokunboh's kitchen are standouts examples that come to mind.
No more 'the Chef with no name.'
It's true we've always enjoyed goodies from extraordinary cooks. We all have our favorites. True story; back in the days, this is exactly the reason that when it comes to Jollof rice, your humble correspondent preferred Mama Sikira's Jollof rice to Toye's Kitchen. And vice versa for their Efo Riro.
But, in the past, we as Nigerians have not fully conceptualised the importance of having chefs as brands and celebrities in their own rights. Those days are long gone.
The advent of social media has made it easier for aspiring chefs to reach and cultivate an audience. Now it's not strange to have chefs with a sizable following who are diligently following and spending on their ventures.
How do I know this? Well, we have a celebrity chef at our next BTNG event (get your tickets here — they're almost sold out) as Rad Economist will be cooking up a storm with guest speakers Feyi Fawehinmi columnist at Nigerian Guardian and Quartz Africa, and Urenna Okonkwo of Cashmere App. We got in touch with the chef because we heard delicious things about him, hence the partnership.

I took it further and spoke to Akudo Agokei (the chef also known as Rad Economist) who recently wrapped up a supper club event titled 'The Nigerian Boarder' (with nostalgic menu names like 'All Soaks') to get his views on this resurgence; "I believe there has been a renewed interest primarily because of the way it has been repackaged and redelivered and because of the far-reaching advantage social media provides for those individuals like me. Now we have a lot of talented chefs, cooks and great businesses introducing the world to the past, present and future of West African cuisine in so many different ways.
It is currently happening in such a powerful wave that the UK and the rest of the world have no option but to acknowledge it and be swept off their feet by the splendour that is; West African cuisine."
I couldn't have said it better myself.
A quest for Fine Dining
As we all know, there are restaurants, and there's fine dining. For Nigerians in the U.K, we have loads of the former but let's just say we are not spoilt for choice when it comes to the latter. Yes, we also desire all the finer things in life, and that includes excellent food in an elegant environment.
One of the outfits out to upgrade our eating experience is Ikoyi London which is the brainchild of Iré Hassan-Odukale and Jeremy Chan, which opened in no less a prestigious location than the St James's Market development on Regent Street, London.
I spoke to one of my co-organisers of BTNG Tolu Adler (who's known for enjoyment) about his experience of dining at Ikoyi London. According to Tolu, "walking in and sitting, you feel the aura and ambience of being in a top class restaurant especially since it's right at the heart of London".
This is precisely what we needed. May the edible revolution continue!
If you've been waiting to experience Nigerian food like never before, then here's your chance as our next event on May 4th has Rad Economist doing his magic. You can check out the menu here. As mentioned earlier, we also have speakers Feyi Fawehinmi and Urenna Okonkwo sharing knowledge and insights. Don't forget to get your tickets from here.
Photo Credit: © Ognjen Stevanovic | Dreamstime.com