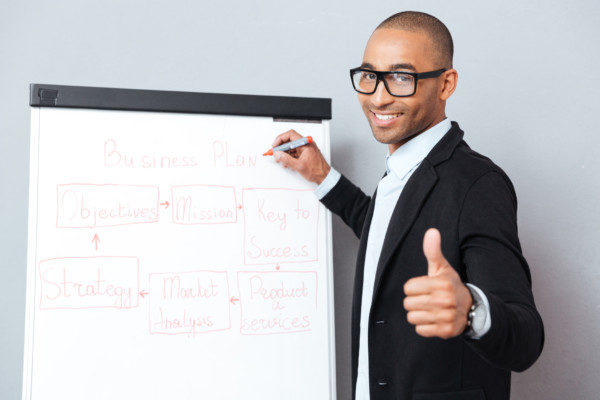 Be it a start-up, a floating or full-blown corporation, every business wants to stay ahead. Staying relevant in the marketplace often comes with risks, uncertainties, and pressures, usually for start-ups who think "I'll be just as influential as company A with a little more capital.''
Interestingly, you don't have to be a genius to see that globalization and the digital age have revolutionized the status quo. The enduring business survival basics, which are content and capital, have been nuanced by creativity. Start-ups must leverage on this new capital to forge confidently and competitively. Top firms must invest in creativity to stay relevant, as it levels the playing field today.
Inspiring a group of start-ups recently, I shared some revelations.
People don't Place a Premium on what You Produce, but on how Creatively You Produce
The game of football is what most of us can relate to. I was able to convince football lovers about how their allegiance to creativity precedes their love for football. It's the reason why most are unaware of what's going on in the Nigerian Football League but will pay to keep up with the English Premier League. Both play football, but attention follows the latter, owing to the fact that they've been creatively put together. The question is: if you truly love the game, why aren't you in the nearest local stadium to cheer the home team, but will instead spend a fortune to live out a dream at Old Trafford?
Remember, premium favors creativity. People aren't passionate about products, they're passionate about the creativity it represents.
Find Your Moxie
The other day at the office, a start-up exec complained to me about how competitors with huge financial capital impede their growth potential with intimidating structures. My response was, first, such mindset comes with the temptation of wanting to start big, which deprives one of the necessary foundational work and the benefits of building from the ground up.
Over the years I have seen businesses with huge capital sink terribly, while small unassuming start-ups have grown exponentially. The core indices have changed considerably as the fundamentals have been redefined.
Secondly, creativity is the new leveler. Discovering your creative advantage is where your competitive confidence lies. Don't play on their turf, find your moxie. There's a reason why a pair of shoes will go for N50,000 and another for N5,000, the difference in value is usually not the shoe size but the creative edge at work. Don't create for the masses and charge luxury. Strategize creatively and watch how your brand grows.
There's A New Currency
And I'm not even talking about the bitcoin or crypto-currencies which incidentally happens to be a new age thing as well. I'm referring to the most prolific one yet – creativity. If you ask me, your business has every right to participate productively today. If you'd reflect creatively, there's always something your competition isn't doing despite their financial capacity.
Shopping for the latest and most expensive camera doesn't necessarily make anyone the next best photographer.
Focus on the purchasing power of your creative currency and all the perks will follow. Consider Orville and Wilbur Wright who flew the world's first successful airplane from a bicycle workshop, proudly soaring above better equipped, better educated, and better funded competition. My advice to start-ups in the "bicycle'' phase of their enterprise is simple – Be Orville and Wilbur. Creativity is capital.
Photo Credit: Dreamstime