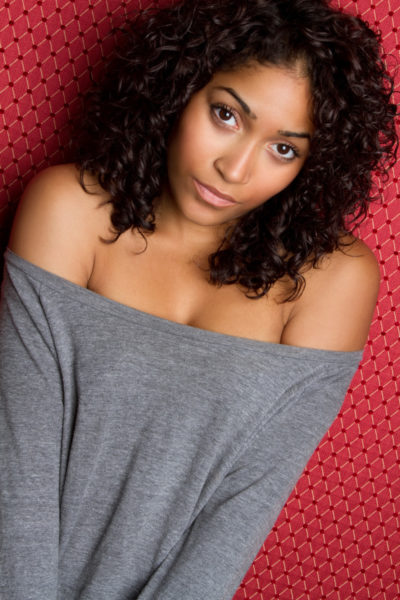 …But, I won't because before I do, I'll have to ask you what a good woman means.
Does it mean I will deny everything about myself to be called 'good'?
Does it mean that I'll be ashamed of my sexuality and dare not upset anyone with it?
Does it mean I'll take pride in my ability to endure suffering and pain?
Does it mean I'll keep loving, pleading and begging just to keep someone who obviously doesn't want to be kept?
Does it mean that I'll sit on my ambitions and desires constantly apologizing for daring to even breathe?
Does it mean I'll take care of myself last to earn the 'Iya ni wura' badge of honour?
Does it mean I won't have investments and maximize my potential?
If the above is what you mean, then unfortunately, I am not a good woman. I'll, however, tell you the kind of woman I am.
I am beautiful, warm, loving, tender, intelligent, strong and kind.
I am filled with dreams and ambitions that I work to actualize.
I am a sexual being and I do not mind showing that off in tasteful ways.
I believe in getting along peacefully with people, not because I want to earn the title 'good',  but because it's the more realistic thing to do. You spend less time and other resources when you have people in your corner.
I am deeply self-aware and I understand the best way to play the game of life using all the resources available to me.
I am loving because I have been hurt; strong, because I have been weak. I am not afraid to be vulnerable because I know even in my lowest state, I am beautiful and lovable too.
I stand in a place of wholeness and so I love right and hard; but make no mistake, I will walk away if it gets hurtful.
I'll give everything to raise well adjusted children, but I also know that a healthy and happy mother is a gift I owe my children, so taking care of myself is not a selfish thing to do.
I climb the ladder of success in my stilettos, not losing my femininity.
I appreciate every woman around and try to see their own beauty and I teach younger females to do the same with the way I act.
I could tell you that I am a good woman, but that would be vain repetition, because I was made by God who saw everything he had made and called it good.
I am the very definition of the beauty of God and I am Peculiar; human, woman, leader and God's own daughter.
Photo Credit: Dreamstime