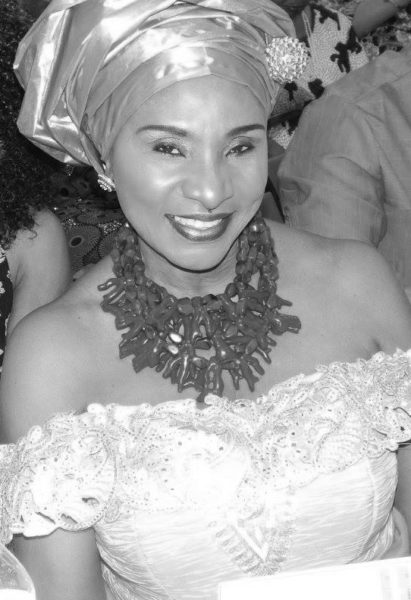 My Dearest Aunty Ugo,
It's been many moons since you've been gone. Still so surreal! I miss you everyday. When we last spoke, you said; "Darling, keep praying for your Aunty." I did everyday, and still do, Aunty.
I will not forget the last time I saw you. You were still and breathless. I was completely broken, and could not hold back my tears. In that moment, the grace of God overwhelmed me, and all I could see was how peaceful and beautiful you looked.
Many times, I tried calling you on the phone. Many times, I cried because I miss you.
Many times, I questioned God. And each time I did, He reminded me of the beautiful life you lived, and how blessed I was to have had you in my life. You were a rare treasure.
God did hear our prayers for your healing, and He chose to do what was best for you, Aunty. You and my eldest sister, Franca; are now two of my angels in Heaven.
As much as you left a void in our hearts, you also touched our hearts with your awesomeness.
I miss our one-on-one conversations. I miss your calls on your way home from work, and Eldridge Park after your routine workout. I miss sharing with you; a bowl of my homemade abacha with akidi and sautéed isi-ewu. I missed you at my new children's book signing. Afam was there. He is an awesome young man, but you knew that. You raised four amazing young men. You knew that too.
In the last few months, when I think of you; I try not to cry. I smile instead! And I remember you are only a prayer away. I simply talk to God, and I am instantly filled with peace.
I will always cherish your prayers and wishes for me. One already came true. Thank you!
Though you are no longer physically here, you are forever in my heart…in our hearts, until we meet again to part no more. Keep resting in the bosom of our Heavenly Father, Aunty.
With all my heart,
Nkem DenChukwu