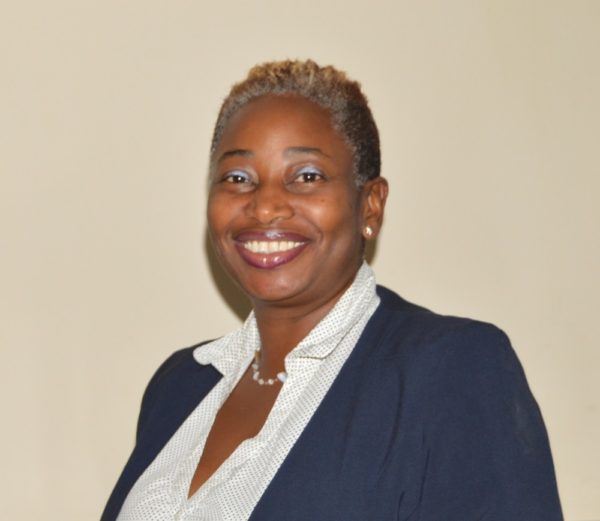 When their grandmother was displaced from her home in 2009, Ier Jonathan-Ichaver and her sister decided to take action, to help people who lost just as much as, (and even more than) their grandmother. Sesor Empowerment Foundation is the result of that call to action – an organization set up to help and rehabilitate internally displaced persons in Nigeria.
With the incessant attacks from cattle herders and insurgents, thousands of Nigerians have suffered immeasurable loss. "We will repair" is what the battle cry sounded by Sesor, and since its inception, that is what it has done. Providing food, clothing, access to education, access to healthcare, and supporting small businesses, Sesor has impacted the lives of over 2000 Nigerians.
In a chat with BellaNaija, Sesor gives us a highlight of its operations, its aspirations and more importantly how WE as a collective can help bring succour to the lives of fellow Nigerians.
***
Sesor works with a broad scope of groups classified as Internally Displaced People. What is the current geographical scope of your operations?
We have carried out interventions in 8 states in Nigeria since we started (Benue, Plateau, Gombe, Adamawa, Taraba, FCT, Lagos and Borno) and are currently carrying out extensive rehabilitative work with displaced women in Lagos. We are also about to open a Support Centre in Benue as well, and hope that this will serve as a model others can replicate across the middle belt.
Sesor has been in operation for 8 years; what keeps Sesor going?
We have the firm conviction that Nigerians have to face their own problems squarely and take the lead in dealing with them. We will not wait for foreigners and the United Nations to come and fix our issues for us. We have to take the bull by the horns and find our own solutions to our displacement and development challenges as well as to how we deal with survivors of emergencies. That is why Sesor is called 'we will repair'… the emphasis being, 'We, the People of Nigeria'. We believe in going where the need is and are not afraid to tackle the issues that most people in our beloved country do not want to face.
What makes us continue doing what we do? Nothing beats that feeling of walking into a community, settlement of camp where there are displaced people and seeing the joy on the faces of the children and the people there. Joy, not just because you have come with food, gifts, clothes, water or whatever (that is important!)…but in the fact that they have not been forgotten and they are not alone in their struggle.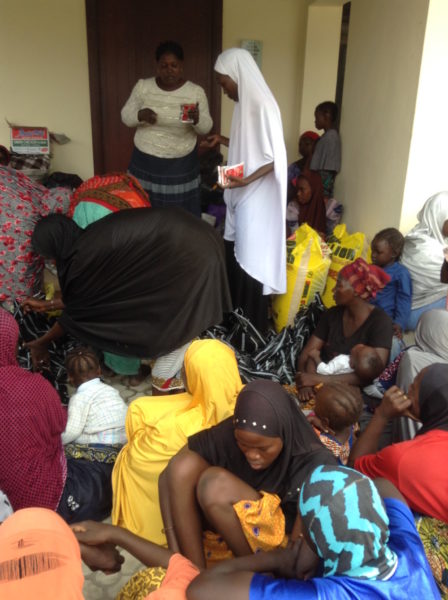 That's so inspiring. Tell us about some of the challenges Sesor faces
In terms of logistics, many of the locations we intervene in are difficult to get to and are sometimes isolated and not safe. Our last foray into in Benue was a case in point. One camp was only accessible through a rather rickety ferry which took our relief supplies van and our car across the river – the van almost fell into the river. Even when we got to the camp, the lack of security was glaring. We kept thinking, what if they get attacked again? In Agatu, the community was difficult to get to, extremely remote and at the mercy of the marauders. In fact, there were cows as far as the eye could see grazing on their farmlands. It was a difficult thing to see.
As for cultural practices, we usually do our research and touch base with people from the displaced communities first to understand their issues, their cultural practices and then adapt as needed. That has rarely been an issue.
Funding the work remains a major challenge. Sometimes, there are political reasons for people not wanting to commit funds to the work (think Boko Haram in the last administration and the denial which many people were living in that there were displaced people in Nigeria) or even to support survivors of terrorist herdsmen attacks because the political climate is so charged with tension.
Other times, funders need education themselves and encouragement to consider investing in new areas. Many have a fixed idea of what they want to support and where they want their support to go. For many years, we found it difficult to get people to support displaced persons who have fled to Lagos. Their idea of people being displaced was that they were in a crowded camp in Maiduguri not that they were living just down the road in a deserted building in Lekki. But they are.
In terms of governmental policies, the government does what it can with the capacity it has, but they are stretched. The other thing too is that even within government agencies, there are varying levels of capacity (some of the workers are better than others) and not all the workers and officials mean well. There are some great ones and there are some bad eggs – as we are all aware with the scandals around diversion of funds etc. meant for the displaced. But there are some good eggs as well. And we tend to focus on working with the good eggs we can find.
Travelling around the country is sometimes expensive and other times could be hazardous – as a result of bad roads/transportation networks. How do you navigate these bottlenecks and other challenges that you've listed above.
Basically, we are an NGO that respond to emergencies as they occur and our goal is to go where the need is. Usually, the areas with the most affected people are places with bad road networks or that are attack prone areas. Bad roads do not necessarily deter us from carrying out our outreaches, but we always communicate with the relevant government agencies and also our local partners for security updates and advise, especially when security isn't fully guaranteed in the affected communities.
We do our homework. Seek to understand the terrain. Try to educate people. Get local contacts who know how best to get into communities. Find good partners to work with. And we keep pushing and learning. Learning and pushing and doing what we can to the best standard that we can.
Please share some notable success stories you've had since inception.
Since inception we have provided relief materials to over 3000 victims of flood and/or conflict in 8 states of Nigeria and helped 181 children affected by conflict in Benue and Lagos (those in Lagos had fled from Boko Haram in 2014) access educational services – either through going back to school or helping them to get their first school leaving certificate.
We have provided microfunds to over 135 displaced women in Lagos and Maiduguri to enable them resume or expand their businesses and advocated for their rights on local and international media. We have done this through funding from individuals and private companies.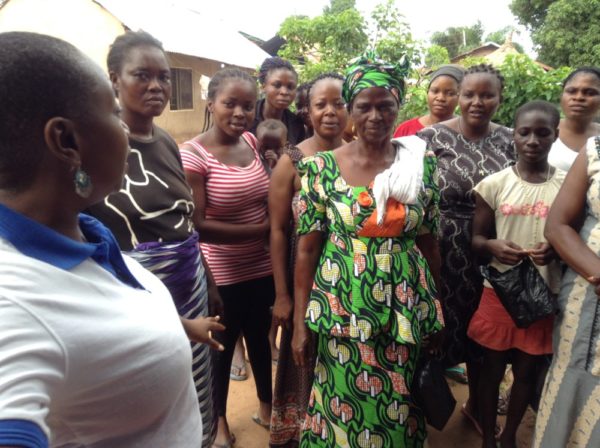 That's great. So, in terms of policy to help mitigate some of the struggles that internally displaced people face, is Sesor working with legislators for this?
Our resources are rather limited and stretched so we focus those on providing relief materials and rehabilitating our survivors. We write papers from time to time on what we learn and have shared these with some policy makers. Within this space, there are many organisations doing different things – the relief, rehabilitative and advocacy/social policy work. We do more in the first two areas and share our findings and experiences with those who are doing the advocacy and policy work. We definitely plan to do more advocacy work as funds permit and will continue to seek more resources and build our capacity to do that.
We appreciate the work you're doing given the limited resources. Are there any particular issues that impact your work which you'd like the government to urgently address?
Quite honestly, we need the government to do a better job of providing security, preventing these conflicts and mitigating the effects of these disasters in the first place. The government is the first responder in cases of displacement. And some states do better than others. The governments, at both national, state and local government level should also focus on putting in place more experienced and more sincere people in the disaster management sector. People who are not just political cronies, godsons but people who know what they are doing.
Funding is an issue and of course, there is the need for the government to show that it has zero tolerance for people in the sector who steal or divert funds and materials meant for disaster and conflict survivors or for people who are complicit in exploiting the displaced. There are too many scandals and we have not seen any serious convictions or amends made. The second thing is that the government should live up to its obligations to internally displaced persons in the various international treaties they have signed up to (such as the Kampala Convention on IDPs) and abide by the UN Guiding Principles on Displacement.
Let's talk about the people you work with. There is a lot of trauma that comes with being ripped away from the place you know call home. Does Sesor work with mental health professionals to provide counselling for the IDPs?
Not at the moment. We provide some psychosocial support for the displaced women through weekly mentoring visitis but need the funding and the right space to enable our women and their families access professional mental health services. We are currently consulting a number of professionals in that field and are seeking funding and the right partnerships to help provide this sorely needed service for those we work with in the next few months.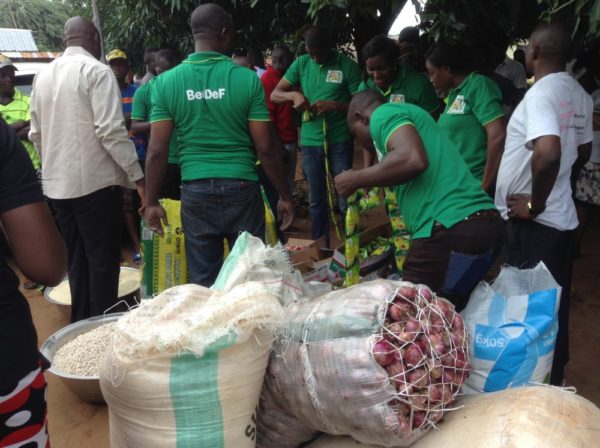 Sounds great. Hopefully, we'll be able to generate some more awareness for the mental health aspect of the displacements. Speaking of awareness, has the media been of any help to the work you're doing with internally displaced persons?
Of course! Sabinews, an online publication published our first field diary in 2014 where we visited three states in the Northeast to visit some of the camps. This publication went a long way towards helping Southern Nigerians and Nigerians in diaspora understand that there was indeed a displacement crisis in Nigeria. Other media houses that have supported our work and given us a platform through the years and they still are. Among them are Inspiration FM, Sabinews, WFM, Channels Television, Daily Trust, Daily Independent, and international media houses – France 24, La Croix and Radio France International.
Great to see there are allies in the media. How can we help? How can interested BellaNaijarians be a part of the work you're doing with Sesor?
Interested BellaNaijarians can contact us [email protected] to find out more about volunteering opportunities (mainly helping us with fundraising) or support us by making donations into any of our bank accounts:
STANBICIBTC BANK 0002888203,
GTB 0170089727, FCMB 3758767024
For our diaspora supporters – STANBICIBTC BANK 0021876072 & GTB – 0170089923.
Special thanks to Ier Jonathan and the team at Sesor. We appreciate the work you're doing with displaced persons in Nigeria. Together, we can build a better Nigeria.
Watch the short video below for more information.