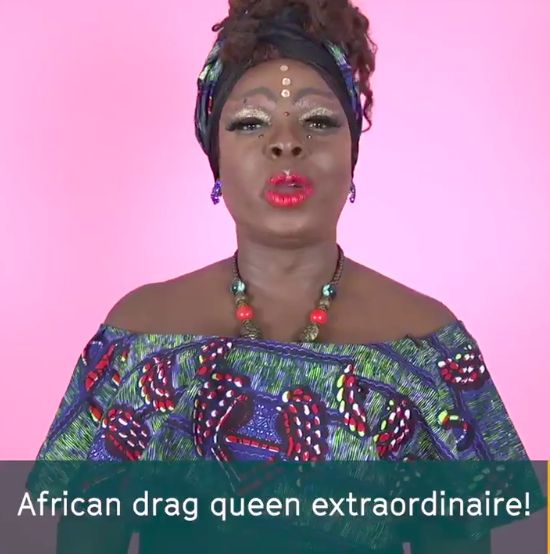 Jide Salami, a self acclaimed "African drag queen extraordinaire" who goes by the name Son of a Tutu speaks on deciding to become a drag queen and growing up in Nigeria.
Salami was born in the UK and moved to Nigeria as a child. Salami started doing drag at about 7 years old. Salami's dad caught Salami while making other kids in the neighbourhood laugh, wearing women's clothes. He beat Salami up and Salami never went back to it.
After completing the mandatory national service in Nigeria, Salami moved to the US and began working in the financial sector.
And then 9/11 came; Son of a Tutu shared how that was a turning point. Son of a Tutu decided to move to London to become a professional drag queen.
Watch story below:
'I have a dream that one day I will perform at Gay Pride in Nigeria'
🏳️‍🌈🇳🇬🇬🇧 pic.twitter.com/YymdVMuNeE

— BBC Stories (@bbcstories) September 9, 2018