Nnamdi Omesiete: 10 Books to Read For the Holidays
The literary world has barraged us with books this year: while you are trying to keep up with one, here comes news of another bestseller about to hit the shelves.
There were lots of debuts that left you thinking, wow, welcome to my life, and there were some that had you clutching your pearls all through. There were those books that left you so confused you didn't know how to feel, and those that made you want to hit the author with a strongly worded email on how they had left you feeling.
These books listed below did what I feel every book should do: create conversations among people, take you to a new reality so real that when you do get back to your known reality, you question everything.

Freshwater by Akwaeke Emezi
Freshwater is most definitely one of the most talked about books of the year and Akwaeke did an amazing job with this debut. The book is structured around the experience of not totally owning your body. Akwaeke guides us through not just Ada's experiences but also the experiences of the beings that make her life what it is. Freshwater is an amazing piece of work and if you want to live outside your body for a minute, get with Freshwater because it will surely leave you breathless.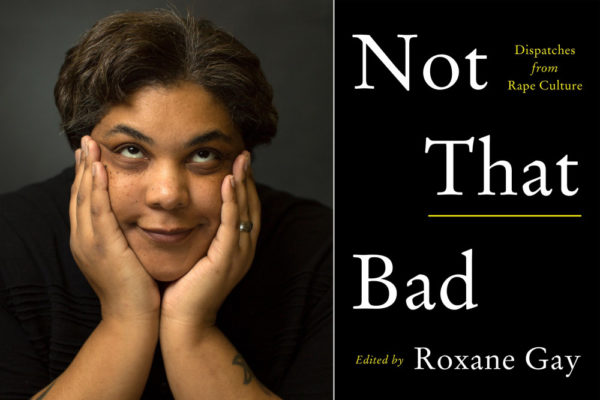 Not That Bad: Dispatches From Rape Culture, Edited by Roxanne Gay
Not that Bad is a strong collection of stories collated by Roxanne Gay, author of Hunger and Bad Feminist, and if you liked any of these books, this collection will be a jaw-dropping read for you. The collection explores a range of stories from different women. With the era we live in with #MeToo stories, this book is too necessary. Every single voice in this collection adds a different aspect to an issue many people think they are already aware of. It would be hard to pick one particular story here to look out for because there's a diverse collection of writers and their stories may appeal to different people.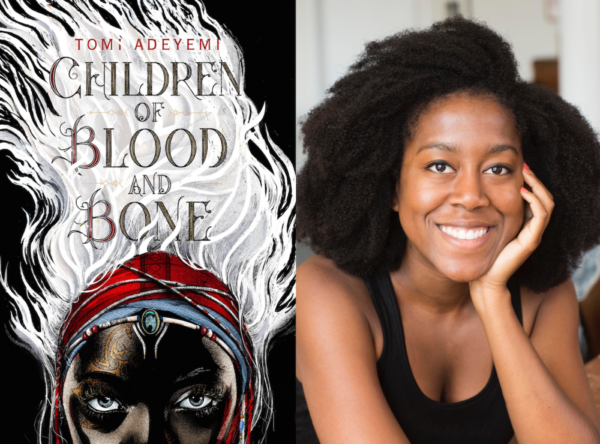 Children of Blood and Bone by Tomi Adeyemi
Tomi Adeyemi was all over the news when she signed her book deal. The first book of the series, Children of Blood and Bone, chronicles Zellie's journey to bring back magic to the Orisha kingdom, as well as topple the reign of its King Saran. This book is definitely a good read for everyone, even though its classified under the young adult category. It's definitely a good stocking stuffer for the holidays.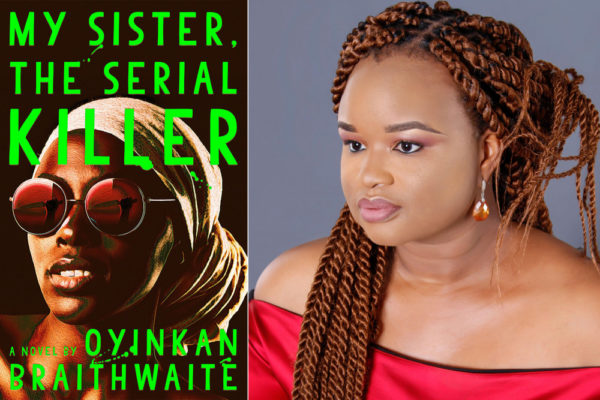 My Sister The Serial Killer by Oyinkan Braithwaite
There are some books you read and once you are done you keep asking, Where is the movie? My Sister the Serial Killer is one of the books. Oyinkan Braithwaite masterfully crafts a story that revolves around the mess one sister makes and how the less confident sister is always summoned to clean up after her. The book is a quick read, and if you are a fast reader, you are likely to finish it in one sitting.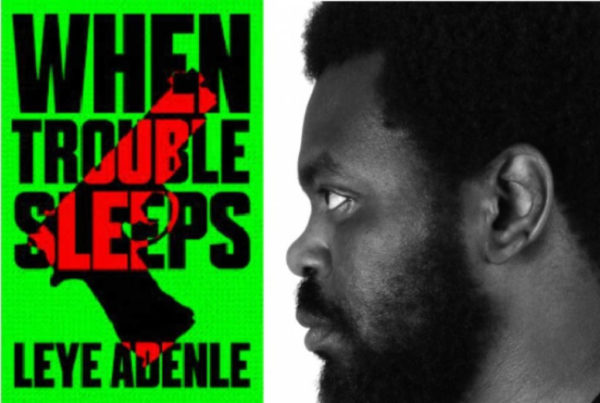 When Trouble Sleeps by Leye Adenle
In the sequel to the amazing Easy Motion Tourist, Leye Adenle does an amazing job again. Amaka Mbadiwe returns in the sequel, and as expected, trouble isn't following far behind. She's on the run from a politician and his boys who are trying to capture her for fear that she may know about his secret visits to a sex club. Even with all the drama in her life, Amaka never seems to fail in her fight to support sex workers and the women who need her the most. The sequel is a gripping read and will keep you occupied on that long trip home for the holidays.
Lagos Noir edited by Chris Abani
Lagos Noir is a continuation of a collection of stories started by Akashic Books in 2004 with it's Brooklyn Noir series. This edition was edited by Chris Abani and contains stories from writers like Jude Dibia, Wale Lawal and Pemi Aguda to name a few. It's basically a literary guide to what you can expect when you come to Lagos. Any reader that has actually lived in Lagos will definitely nod in agreement to certain stories that describe their Lagos experience, like Igoni Barrett describing how rats are more privy to our land mass than we are in Lagos.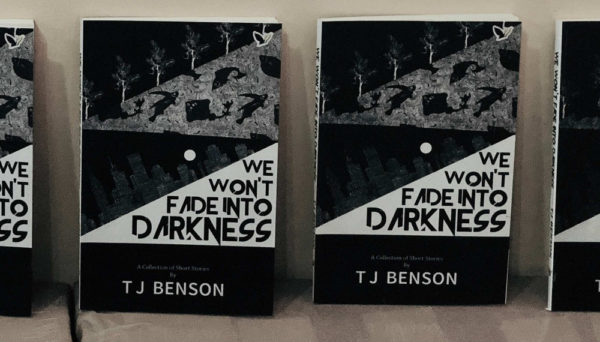 We Won't Fade Into Darkness by TJ Benson
This collection has 13 amazing stories that are very different but somehow work together when you are done reading the last sentence. The book whirls around the future and the present and presents the reader with different realities. The best way to describe it to someone who wants to buy the book would be to say if Black Mirror and The Handmaids Tale had a child. Forget everything you know and get into this collection.
Becoming by Michelle Obama
This is probably the book people should be handing out during Christmas to everyone. You don't have to be an avid reader to get into this treasure of a book by the former First Lady of America. The book has passed the expectations set for it, in addition to the In Conversation event with Chimamanda Ngozi Adichie, Becoming has had an amazing debut. Buy this book to get a fly on the wall look into Michelle Obama's life, like what it was like in the White House, and what it means when you're married to the first black US president.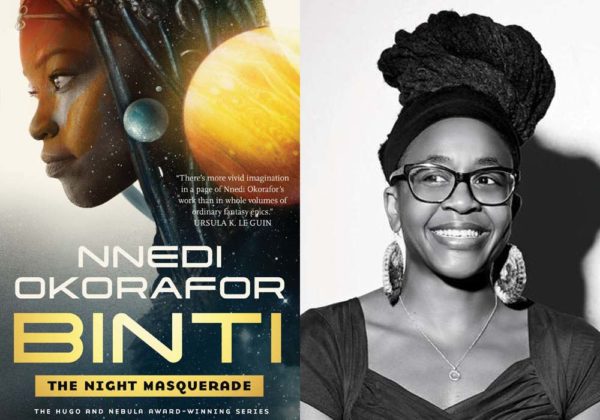 Binti: The Night Masquerade by Nnedi Okorafor
This is the concluding part of the Binti Trilogy by Hugo Award-winning writer Nnedi Okorafor. Binti returns to her village with the hopes of ending a war that shouldn't have started in the first place and may destroy the one place she calls home.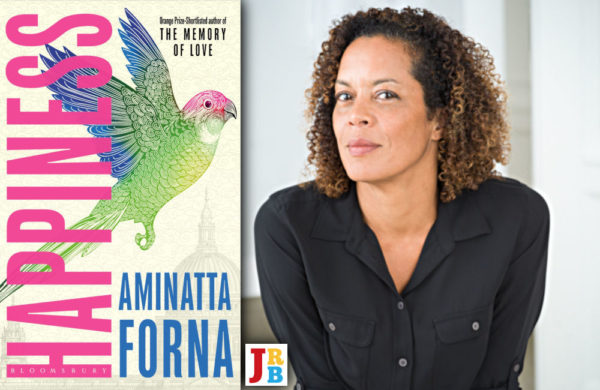 Happiness by Aminatta Forna
A fox taking a random stroll across Waterloo bridge causes a chance meeting between two strangers, which starts a rather odd friendship. Happiness is a slow read for some, but once it gets into its core it leaves you transfixed and you begin to ask yourself questions on foxes, life and friendships.
Are there any books you loved in 2018, drop some names in the comments.