Jeffrey Ini-Abasi: You Are Your Own Standard
Medical school is tough and I don't think anyone – any sensible person at least – will judge you for failing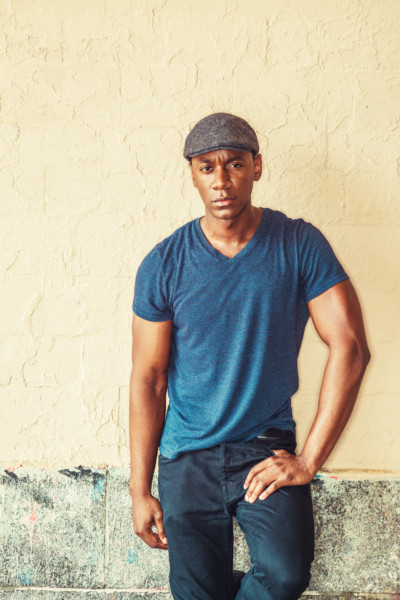 I came into this week with so much optimism: I was pumped for my anatomy practical, made a decision to read for a stipulated number of hours every day, and started eating healthy. For a moment I thought I had it all on lock-down, and just maybe this medical school thing was going to work out.
I don't know where exactly everything started falling apart but I know the week didn't end on a high. It felt more like a dud, a culmination of many races where I came last place in every one of them. And the funny thing is that I actually stayed committed to all the decisions I made. I wasn't feeling bad because I faltered, I felt bad because I had convinced myself that I wasn't doing enough. So, despite the personal wins, I felt like I was losing some general race everyone was somehow winning.
On Wednesday, a classmate of mine said that he wasn't going to say if he had read a particular topic so that if, unfortunately, he fails his exams people won't say: No be that one dey read pass? I didn't know how to feel about that. Medical school is tough and I don't think anyone – any sensible person at least – will judge you for failing. His words were stuck in my head for a while, and maybe it messed with me because I was the direct opposite of that: always sharing my experience. I thought about this space where I share a lot and the possibility of being dropped from medical school (nobody should come and say God forbid abeg). What would I do?
Would I still share everything? Talking about this week alone was very tough; when it gets tougher, what happens?
I don't have the answers to every question right now, but one thing I'm sure of is that I am not going to give up. I'm not going to sabotage my own success by doubting my abilities, I won't gauge my wins to the imagined standards of others and I won't stop sharing these moments.
Anyway, there were some good moments this week: I made a new friend in the most unusual way – if first impressions don't work, sometimes a second one might do the trick; I didn't eat as much junk food as usual (hope I haven't jinxed it); someone stopped me and my friends on our way out of school and offered us roles as actors in their film saying they needed "fair maidens" as their movie was going to be about a village occupied by just women and a few men – classic old Nollywood style.
I go into this week with renewed optimism – mostly from a spiritual place, and I hope all of you do the same. Your aspirations are valid and your consistency will pay off (except you're a creepy guy trying to get girls' numbers under the guise of a film project).
Random medical fact: The average person produces enough saliva in their lifetime to fill two swimming pools.