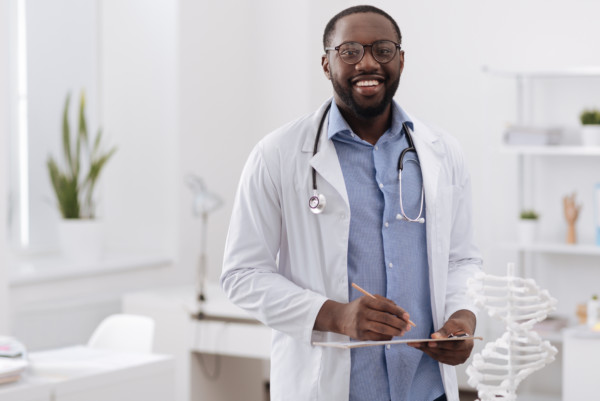 A few months ago I completed my first year in med school. It was bonkers: I had my first F, made a bunch of new friends, almost got kidnapped, and got into an unwarranted car chase.
Fast forward three months later – I've added too much weight and I'm waiting for ASUU to call of their strike – this question still lingers: is medical school really for me?
Getting admitted to study Dentistry and Dental Surgery at the University of Calabar was more of a relief than a victory for me. I had graduated from secondary school three years prior and had suffered my fair share of JAMB-induced depression, so really, I was going to take anything. When Dentistry came knocking, I answered, almost too eagerly.
My first year in that school was a mess. I was basically faking it till I made it – which is really my whole med school philosophy – and it somehow worked: I had fairly good grades in my first semester ranging from an A to an F (yes, I had every letter possible) and I managed to not die. I also made some awesome friends who you'll get to know in the future, if medical school lets any of us survive sha.
While I sat in overcrowded classes, wrote book reviews for GST lecturers, ate unhealthy amounts of junk food and flunked Maths class, that question about medical school always lingered. And the senior colleagues weren't helping matters. Almost every week, one of them would come to speak to the year one class and basically scare us: they told us how failure is inevitable, how biochemistry is the devil's algebra, and how we'd most likely be cut down by more than half due to the horror that is med school exams. I came out of those meetings twenty percent less sure about med school and also tired because those meetings lasted forever – all of them were honestly just feeding their egos.
I was also facing intense pressure from my aunt who I stay with in school. She was always asking about my grades and if its possible to switch to Medicine and Surgery because, like a lot of people, she believes it is more prestigious than Dentistry. I remember telling her I had a B in chemistry and she immediately asked: why not an A? I stopped telling her my grades from then on; can't accommodate people who don't appreciate my knowledge of titration and calculating mole ratio.
A lot of my classmates are spending this strike induced holiday reading for med school proper but I'm doing the direct opposite: I attended a writing workshop late last year, got to meet Chimamanda (squeals with residual excitement), read – and still reading – a ton of books, and currently thinking of learning music theory because, honestly, reading about the bones of the upper limbs does not spark joy. I don't know if medical school is for me but I'm already too far gone to give up (and also this family needs a doctor to be Nigerian enough) so, I'm waiting to see my second semester results – which I'm fairly confident about – so I can delve into med school proper.
I'm more confused than excited, more scared than hopeful, but that's why I decided to document this phase in my life. Because, hopefully, no matter what happens, I'll look back at this column as what gave me guidance to make the right decisions.
So, will you join me in surviving med school?
Photo Credit: Dreamstime