African Writers Development Trust Announces the Shortlist for the 2019 African Writers Awards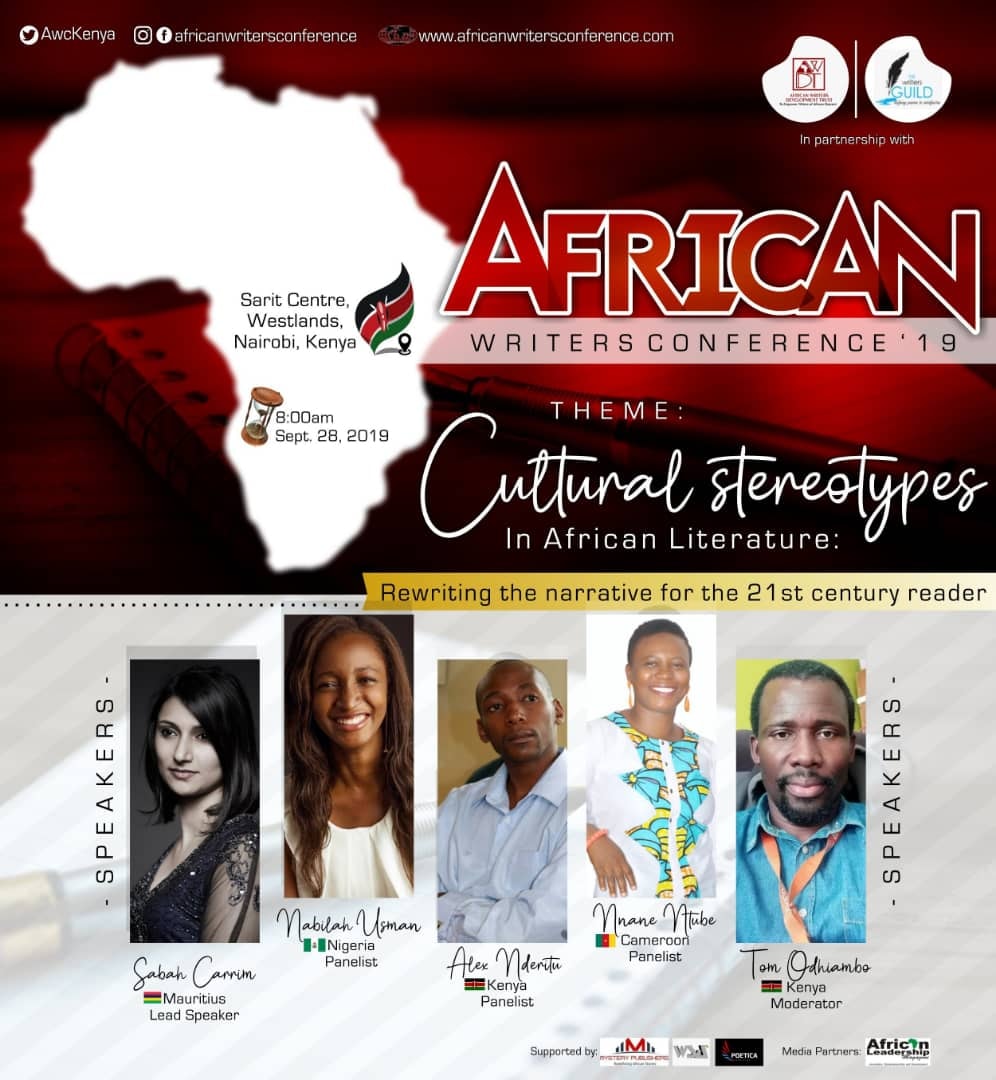 The shortlist for the 2019 African Writers Awards is here; the Chief Judge, Anthony Onugba, made the announcement on Monday.
The prize, awarded by the African Writers Development Trust, celebrates writers from all over Africa in different fields, including children's literature, poetry, and fiction.
The shortlist contains three nominees per category, and the winner will be announced during the 2019 African Writers Conference at the Sarit Centre, Nairobi, Kenya, on the 28th of September.
Check out the names on the shortlist:
Children's Literature – Judged by Nahida Esmail (Tanzania)
Albinism Is Not A Curse by Oroni Tendera (Kenya)
The Zappinator by Eme Ogbu (Nigeria)
Cultural Stereotypes by Kui Gitonga (Kenya)
Flash Fiction – Judged by Adah Bitiah Chembo (Zambia)
Breaking the Norm; Ungrateful Girl by Temani Nkalolang (Botswana)
Osu by Bliss Boma (Nigeria)
Bambi by Nkateko Priscilla Masinga (South Africa)
Poetry – Judged by Kolabomi Adeko (Nigeria)
Young Alone by Njoka Dickson (Kenya)
Pongwe's Life by Andrea B Matambo (Zambia)
Where Do You Come From by Karimot Odebode (Nigeria)
Short Stories – Judged by Sabah Carrim (Mauritius)
A Lesson in Diffraction by Justin Clement (Nigeria)
Wild Things by Mazpa Ejikem (Nigeria)
Hiding by Priscillar Matara (Botswana)