Hey everyone! Wow! Its Day 3 of our lil' fashion week already….I hope u guys have been enjoying the collections so far….Everyone seemed to luv the African Mosaique collection from yesterday…I did too! This is a lil' different from the others, check it out and let me know what u think…..ur comments r sooo important…….We'll start voting tomorrow…Let's Go! ENJOY

BELLA NAIJA AFRICA FASHION WEEK – UGANDA – SYLVIA OWORI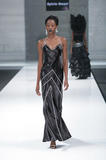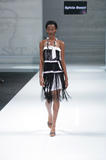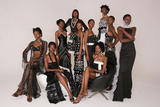 THE DESIGNER – SYLVIA OWORI


Sylvia Owori is the founder and creative director of her eponymous clothing label. She is one of today's leading figures in East Africa's media, modelling, advertisement and fashion industries, famous for both her entrepreneurial skills as well as for her creative talent.
Sylvia has just been selected as one of the ten designers to dress a Nokia Face of Africa finalist in Sun City this August. She is also the creator of a glossy East African women's magazine, African Woman. Click HERE to visit the Sylvia Owori website.
Fun Fact: The model in the main photograph is Kaone Kario from Botswana. She was 2005 Nokia Face of Africa winner…….as part of her prize, she was given a modelling contract with Storm Models South Africa worth US $125000…..well, Storm SA went bust this year!! So her contract was cancelled, she is now signed with Zero Models, Cape Town and is doing really well in SA……Just goes to show that all is not what it seems……we really have to give Oluchi props because she is about the only Face of Africa winner that has done really well internationally……Anyway, I think Kaone is gorgeous! For her Zero Models portfolio, click HERE
I usually don't like monochromatic collections but I think this one has a classic flavour so it makes up for the lack of colour.
Hot or Not? Classic or Boring? Striking or washed-out? What do u guys think?