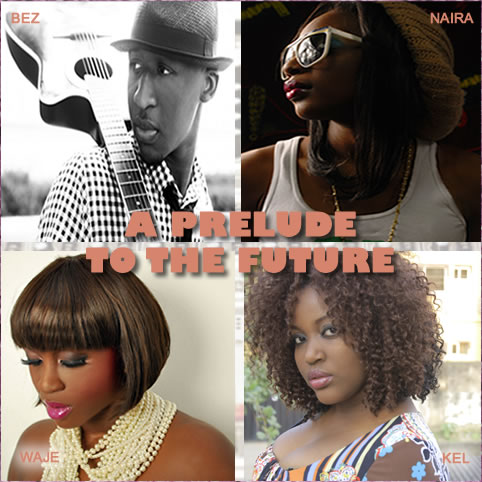 We Plug Good Music, as the name implies embodies, a movement devoted to promoting good music in its barest essence. They promote this brand of music as opposed to music that is commercially accepted. With this in mind, they have developed a platform that 'plugs' new and emerging artistes with to their gradually expanding online community.
As a part of their many activities that achieve this purpose, they've released a compilation mixtape that serves the very best of music from home and in the diaspora. Titled, A Prelude To The Future, it is all 25 tracks of audio pleasure. With a range of genres from R&B to Alternative Soul and Spoken Word, all 20 emerging artistes featured on the mixtape are redolent of one word: Promise.
Find below the download link as well as three of the songs, for your listening pleasure.
To Download the whole compilation mixtape Click Here
Click Play to listen to Kel – Little Things
[audio:https://www.bellanaija.com/wp-content/uploads/2010/09/12-Little-Things-prod.-by-Remot.mp3|titles=12 Little Things (prod. by Remot)]
Click Play to listen to Naira – Nickels, Dimes & Pennies
[audio:https://www.bellanaija.com/wp-content/uploads/2010/09/14-Nickels-Dimes-Pennies-prod.-by-Kid-Konnect.mp3|titles=14 Nickels, Dimes & Pennies (prod. by Kid Konnect)]
Click Play to listen to Waje – To The Top
[audio:https://www.bellanaija.com/wp-content/uploads/2010/09/09-To-The-Top-prod.-by-Remot.mp3|titles=09 To The Top (prod. by Remot)]