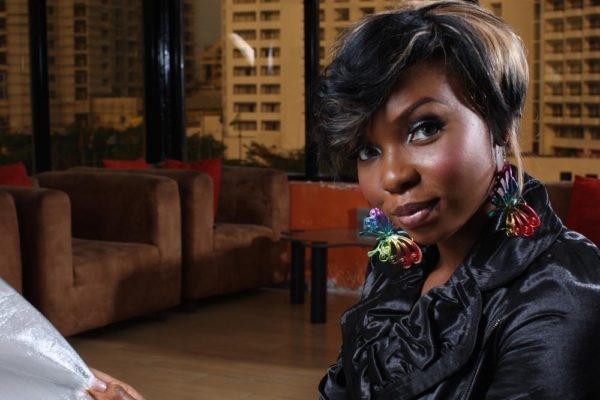 There are two types of raw talent – One that is left in the ground to rot and another, which like gold is polished and given the opportunity to blossom. It is always a pleasure [and a breath of fresh air at that] to discover budding new talent that's given the opportunity to shine. An example of this category of new talent is Yemi Alade.
The young aspiring songstress is a student of the University of Lagos, was recently discovered after she won a talent hunt show. Since then, she has wowed out underground audiences and performed at select gatherings like the Industry Night at Saipan.
For her, it is only the beginning of a journey. She says "Before now, I had always relied on the fact that I can sing. However, now that I have gone through a competition and done some professional training, I realize that I have a lot more to learn about the art and the business. I am  more convinced now more than ever that this is the reason I am here."
Her debut single, Fimisile, was written and produced by eLDee. The video was directed by Tom Robson.
She is signed to Adebayo Omisore-owned Jus' Kiddin' Entertainment.
Yemi Alade Feat. eLDee – Fimisile from Platonique PR on Vimeo.