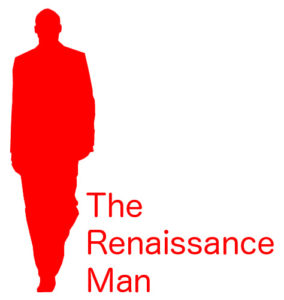 Kilon 'Green-White-Green' Sparkles!
Congratulations and jubilation fellow boys and girls, I suppose if we were still in primary school then I might ask you all to join me in reciting "….bata mi a dun koko ka….." or perhaps we can match to "…. I remember when I was a soldier, yippee ya ya yippee yippee ya ya..." in good patriotic cheer.
Your country, my country, our country is 50 today. So before the smarty pants amongst us start shooting their mouths off, let me assist you in getting all the age jokes outta your system (i) Hard work will pay off later. Laziness pays off now! (ii) Nigeria doesn't have a solution, but she admires your problem, (iii) It's easier to get older than it is to get wiser, and (iv) Growing old is inevitable. Growing up is optional.
Let's give ourselves a huge round of applause, now pat the person next to you on the back; we've all outdone ourselves with the non-existent level of enthusiasm in the build up to this golden jubilee celebration.
Lagos has been duller than an episode of Tinsel – this unsuitable build-up has made Ghana's 50th celebration comparable to an Olympic Games opening ceremony. Even our dear brothers in the press with their infinite powers did little to rally people together or attempt to whip-up patriotic sentiments; not a single word of hope has been published, instead we have downhearted pondering pieces such as "Nigeria at 50: What's to celebrate?"
I've got a response for you 'downers': Nigeria. We may be a peculiar country, but we're a great one, too. The country of Azikwe, Balewa, Ironsi, Shagari, Soyinka, Achebe, Okri, Saro Wiwa Dele Giwa, Fani Fawehinmi, Bola Ige.
The nation of danfo stickers that read 'God dey', 'Emiko olorun ni', 'Wabilahi Taoffek. The nation where there are 15 escorts cars to one state governor. The nation where all high-end supermarkets are owned by Lebanese and Indian immigrants, the nation of road side spectators, the nation that grooms football heroes on sandy pitches under bridges, the nation of the sprinting plantain chip/ recharge card/ handkerchief/ motivational books/ car charger/ tremor mints/ toilet plungers/ gala/ stale digestives and shortbread hawker.
The nation of the personalised license plate, the nation of the bucket-helmet okada rider, the nation of drink and drive, the nation of pointless traffic, the nation of 'contracts', the nation of GEEPEE tanks, the nation of the eternal optimist who brings God into everything including road fixing, the nation of ego, owo, kudi and of course, wazobia.
The nation where everyone knows someone who can do the job, the nation of "our transformer has blown", the nation where you can 'catch fun" and encouraged to "take softs", the nation of a zillion public holidays including today.
But this 923,768km2 total land area is also home to kunu, palm wine, zobo, afang, draw soup, egusi and miyan yakuwa. It's home to Chris Okotie's Fresh party, the coat of Arms, 109-seat Senate, nationalist movements, the Niger and Benue river, Obudu Plateau, 774 local government areas, 521 languages, Pidgin a.k.a Nigerian English, Shooting Stars F.C (a.k.a. Osupas), Kano Pillars F.C, Ocean Boys FC and current champions, Enyimba.
Home to Highlife, Afrobeat, Fuji, Fela, Ezebuiro Obinna, King Sunny Ade and of course "….Omo Naija ni mi. Naija l'obi mi si. Naija ni mo ti bere si ni ka ABC…"
So anyone who badmouths us (at least today) is no longer a citizen. And since traitors only respond to strength, from now onwards we will be prepared to be much stronger. And all the foul mouthed Nigerians should be prepared for that.
So Happy Birthday, you old bird!
If no one celebrates you Nigeria…the youth do but, be kind to us; we'll be choosing your nursing home.
This week's Friday Track is from Labrinth and it's the very happy and uplifting "Let the Sun Shine".
Enjoy!
(Breaking News!!!)…Due to budget cuts, the light at the end of the tunnel has been turned off.
UP NEPA!