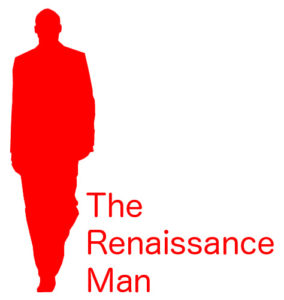 Kilon Sparkles!
Playing Uncle is a tough tough thing; it's like a weird popularity contest which involves profusely faking excitement, allowing your body to be used as a play board for practicing back flips and karate kicks – all endured with a smile of course.
Then there's the zillion questions which you are guaranteed to deal with every time you have two or more children in the same room – Einstein questions such as 'why is the Internet called internet?' or 'Did you know Miley Cyrus and Hannah Montana are sisters?', as bizarre as these are, you'll be amazed that for some strange reason, I never have a correct answer. Instead, I have mastered the art of being unavailable to help whenever they need help with homework – science, in particular is my worst subject. God forbid my cute 6-year old niece thinks I'm daft.
My one goal and obligation to my team of 13 nephews and nieces remains to be 'the cool uncle', the one that will give them money to go clubbing in roughly a decade – under the caveat that we can all roll together. I want them to come to me for advice on shoes and music and whether or not they should boycott Willow Smith.
I have managed to do this very successfully for thirteen years but I think I crossed the line two nights ago, during a conversation with my thirteen-year old nephew who just recently started boarding school. In the course of our chat about the new school and its trappings, I asked "…how are the girls…?"
I could see his right eye do a weird twitch almost like he'd been hit with a DUI. Immediately, I entered my own personal time zone, back to the mid-90s when I used to loathe my eldest brother's friends come to visit. I hated it so much that I remember I'd go and essentially sit in the neighbourhood corner shop reading labels and pretending to be fascinated with the 'fat free' Kelloggs' option. Why? Because whenever the older ones or 'uncles' would come visit, it often meant I would be reminded about how much game I had or how behind I was with 'doing it'.
Before I traded in baseball caps for aso ebi fila, I hated all family gatherings and functions where more than one uncle would be at one time. I tried my best to avoid placing myself in situations where conversations would lead to "….so how are the girls?" (for the relatively PC ones); for the ones who couldn't give a shit about your feelings they'd go straight for the kill with "….have you lost your virginity…"or my personal favourite "have you disvirgined all the girls in your class yet…?"
I had an Uncle who was in my house almost once a week and every week he'd ask the same question '…so how far?' I mean, c'mon!
Time does indeed heal, because back then, as you could imagine for any 13-year old boy fighting Kinder surprise spots with his kwashiorkor physique, intrusive questions into his sex life – existent or otherwise – was a pain in the groin (pun INTENDED!).
It was never my reality that one day I would be asking that same question completely naive of what effect that could trigger in my nephew's mind.
The truth is striking up a conversation with your nephew or niece is no easy thing. Besides 'how's school?' or 'what have you been doing all holiday?' what do most of us say to our nephews and nieces? I've quickly realized that my Uncles who tortured me about my 'dryness' and 'inactivity' didn't do it out of cruelty, they just didn't know what to say to a teenager boy apart from well, girls!
I don't want to be that kind of Uncle so abeg I'm welcoming suggestions on how to engage my nephews and nieces without giving them an unnecessary complex.
This week's Friday Track is Aloe Blacc – this is the second time Aloe has been chosen as our Friday Track in 6 months – his much anticipated new album 'Good Things' is out on Stone Throw Records and it is very good indeed.