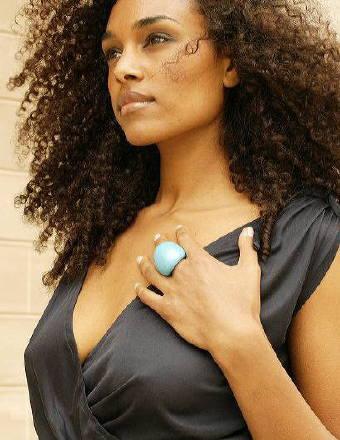 I had a familiar itch to scratch, that was all. That was it. It was when my dreams began to get so intense I could feel the heat and taste the sweat and would awaken slightly exhausted from all the heightened arousal that I knew I had to do something about the situation.
I'm normally so good at repression, at subduing things. I never like to get carried away or allow my emotions or desires to get out of control, that just isn't me and anybody who thinks they know me would attest to that. So it made sense that while my conscious mind held things together and held things down my subconscious would have a field day. It irritated me that I had little or no power over that part. If there was a pill, a procedure, a class or perhaps even a book I could have read that would have taught me how I would have invested in all those avenues.
I told no one of my dreams. Who could I have told any way? I have no friends, only colleagues. My family, if you could call it that, are at a distance – mother one way, father the other. A distance they enforced because they told me I was weak, I was dependent, and I was incomplete and a nothing. They told me that I lied to myself.
My man, the one I used to have or perhaps the one who had me is a better way to describe it, was worse than an animal. He held me in his hand tight, like a thief holds a set of keys to the safe. In the beginning I had welcomed the holding and the tightness, I thought it validated me. I thought this for a while, till the morning it occurred to me that I was actually suffocating. He had not gone to work, again. He was on his last warning at this place too so no doubt before the week was out I would be scouring the employment agency websites and hitting up my contacts for a new job for him as usual. I became aware that he was not intending to go to work when I felt him levering my legs apart, and pushing my negligee up. He set to fastidiously with his tongue, his mouth bringing me to the brim of physical ecstasy whilst deep in my mind I was appalled and disgusted. But this dual awareness was something I had become used to. It was at that moment when my body and my mind were split asunder that a new thought charged through the middle of it all like a sheet of lightning between the sea and the land; you do not have to live this way, it said, your life would be better without him than it is with him, it told me. There was a small argument from the body but very rapidly the mind won through.
When he reared up to kiss me with his morning breath, a layering of stale cigarettes, bourbon and me, I could not stop myself from gagging. I turned my head away but he forced me as I knew he would. I held my breath for as long as I could, he knew what I was doing and did not stop until I was gasping for breath like a mudfish in a drought. He took my lower lip between his teeth and where in a time before he would have nibbled at it tenderly on that morning he bit hard and drew blood. I cried out with the pain and knew that was the last sound he would ever hear me emit. He grunted and finished what he started. After he had expired himself he managed to roll off of me and sink into sleep. As I got up to move away he grabbed at my waist. I brushed his hand of roughly and went to the bathroom. By the time I got a few things together and let myself out of his flat that I paid for, he was snoring soundly. Time was when I would have watched him sleep, grateful that he allowed me to be so near, time was when he grabbed my waist I would gladly stay put because I could not bear to be apart from him. That morning I thought myself a fool for the time I wasted. I had been so fully consumed by him I saw nothing else, he knew this and he knew he was unworthy of me and so he thrilled in the power that he had over me, it was a desire that it seemed nothing would quench, not the way he made me abase myself sexually, not the false alibis and money he made me give to the law to keep him out of jail but like I said something occurred that morning and I knew I'd had enough. He would get evicted once the landlord, a client of mine, got a phone call. I always came and stayed with him thus he had no idea where my apartment on the island was or how to reach me after I discarded the SIM card I had acquired solely for him to call me on.
That was the last time I was touched and the time grew, and grew in-between and with it came the itch. I knew I had to act quickly and with some effort of thought to ensure I achieved clean and remote satisfaction. I was not about to be held again by some jackal of a man. This time around I would get and go. It couldn't be someone at work; most of them are my subordinates and probably find me to be something of a cold, foreign bi$ch and the thought of having to see them on a regular basis after the deed was more than I could bear. I recalled glancing over the e-mail announcing that Jean-Benoit Awadjigor the freshly appointed vice president and son of our CEO, Phillipe Awadjigor would be visiting from the head office in Republic of Benin as a part of his tour of all the satellite offices in the West Africa region. I imagined he would be a skinnier, less bald version of his father who made up for his lack of attractiveness with a devastating charm and incredible business acumen, why I had been personally singled out to chaperone him during such a busy period was a maddening mystery.
I was completely unprepared for what sauntered into my office on a slightly manic Tuesday afternoon. Above medium height so just barely taller than me, slim build, a black shirt, unbuttoned some and tucked into crisply ironed chinos over deck shoes. The texture of his hair and skin tone indicated that his mother was a white woman, and not Phillipe's Beninese wife whom I had met on several occasions.
"You are Francine Ahusuh, Creative and Managing Director?" he asked as he gave my office a once over. I did not respond until his eyes came to rest on my face. I remained seated and tilted my head slightly as I reassessed him. Oh, he would do just fine; a pleasing electrical contraction in my lower stomach confirmed this. He was only here for the night and would be gone on the first flight to Cameroon in the morning. I was in too well with his father for it to jeopardise my career. If anything Phillipe would probably shake his hand and tell him well done for achieving what he joked of as being the impossible.
"If you have not eaten we could take a late lunch and on our return I can show you around the building and we can go over our latest campaigns," I suggested in French which always seemed to make my already husky voice sound even deeper.
"Bon idée," he nodded not shifting his gaze from mine. Then he spoke English with a Parisian accent, "My hotel has a fantastic Oriental restaurant. My friends all recommended it as the best on the Island."
"I know the one. Separate cars?" I responded in English. He nodded again and without another word stalked out of the room. I followed after setting up my out of office alert.
When I arrived at the hotel I found him leaning by the bar chatting to the bar man while his eyes scanned the room continuously. An attractive waitress, who had obviously clocked him, meandered past with purpose, I watched him idly take her in but he moved on quickly still scanning until he located me. A cavalier smile took hold of his face and he jerked his head indicating for me to join him. I held my ground and stared pointedly at the restaurant then back at him. He laughed and downed his drink, not bourbon I prayed, and meandered over to me.
"Hungry for food unh? Or you want to maintain some sort of show of professionalism?" he whispered in my ear. I turned to face him, my lips only millimetres away from his.
"You're not really my type and I'd be an idiot to pass up the best Chinese food on the island". His smile broke into a grin as I whipped my head away and made for the maître'd. Lunch was a silent affair; plenty of meaningful chewing and direct stares. By the time the waiter approached with the dessert trolley Jean-Benoit stood up and announced that there was nothing sweet enough there for him, "Charge the meal to the penthouse suite." One more glance at me then he left.
When the elevator pinged open to the penthouse the first thing I saw was a glass of champagne on the coffee table. I scoured the room for Jean-Benoit; he was on the balcony with his shirt off and a glass of champagne in his hand. He had read me far better than I'd hoped. I picked up the glass and went out to meet him, as I approached he turned from gazing across the Atlantic Ocean.
"You like to live like an island, no? Today I wanted so badly to make love with you but I will not until you learn to trust me. After that we will make marvellous love and you will give me beautiful children," he stated confidently.
My expression changed in dispute; crazy French romanticism, yet before I could back away he drew me close and almost looked shy, "I have watched you Francine since I was a boy when you started working in my father's first office in Cotonou. You never noticed me, some scrawny boy home for the holidays, hiding in the corner and I think the fact that I was mixed race just like you seemed to make you ignore me all the more. I know you have hated yourself a long time, angry that your duality made you rejected by the ones who should have loved you…" I pulled away from him, stung and exposed, the champagne spilt. He gave a reassuring smile. "I would live to soothe you," he said softly. At that I smiled a small smile, but it felt like the beginning of something.
 Photo Credit: www.imageshack.us