Let All Types Of Skirts Run Your Wardrobe!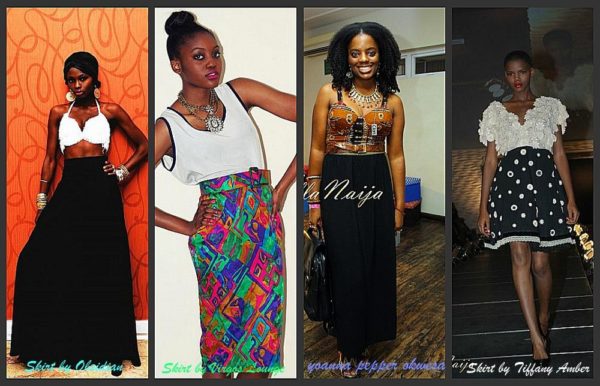 This is the most fun trend right now! There's nothing more comfortable,buoyant, versatile and flattering on various body types as skirts. The distinct types of skirts have pushed trousers off the market from pleated maxi skirts to cropped mini skirts. It is a fact, mini skirts will never go out of style for obvious reasons, but it is time to enjoy the '70s (mostly) inspired skirts and more so, the 'renovated' skirts.
Skirts give off a demure look and so accessorizing with either chunky jewelry, embellished pieces, bright colored accents (either as belts, purses or shoes), turns out brilliantly. Paired right and styled to taste, these skirts can be worn anywhere from the red carpet to the airport (a relaxed travel look).
Style Tips: 
If you are on the short side, long skirts may be a tad too overwhelming for your height, but adding a bright coloured belt gives the illusion of height(by lengthening the midriff) and a more defined silhouette.Of course, a good pair of heels are always in a girls favour too.
Taller girls can afford to be picky, choosing from abysmal long skirts, 3/4 skirts to short skirts
Below are looks to get you inspired: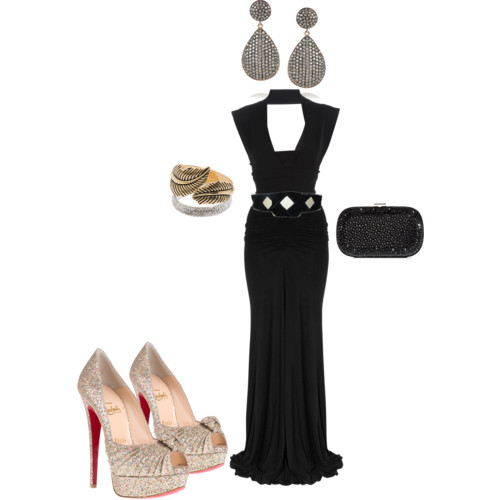 When in doubt, go in black. It is classic, slimming and it always looks elegant. A graphic halter top with a floor length black skirt and a black and white belt to cinch the waist a few inches. The accessories brighten up the look to prevent dowdiness. White blatantly contrasts black but silver complements and polishes black to exude glamour.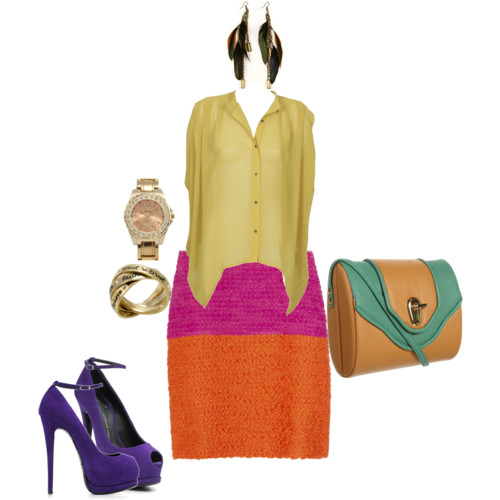 What better way to combine  two popular  trends (skirts and color blocking) than by making them one! Already colour blocked items help prevent complications of mixing the wrong colours. Layer up boldly clashing blocks of colours, playing it safe rarely looks this good. Can be worn to parties, movie premieres and outing with friends.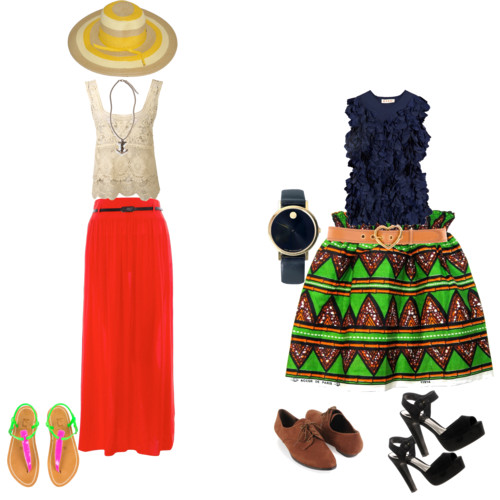 The success of this trend stems from its deceptive simplicity even though various accessories have to be added to amplify the look. depending on one's style, both samples can be worn interchangeably either on an afternoon out or a facile look to the airport (with flats or heels pertaining to the shorter skirt).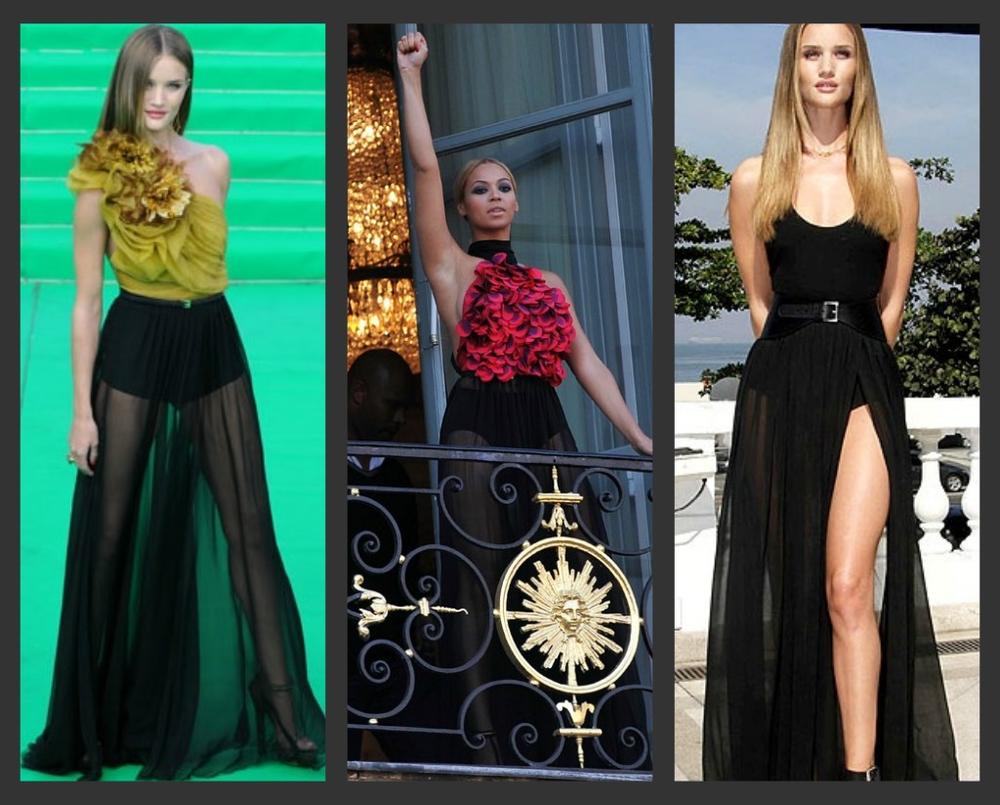 Since I am after all a 21st century girl, guiltily so, I love the sheer maxi skirts most! They are adventurous, beyond appealing and just about reveal as much as they conceal.Shorts (Gym pants-think Rihanna's hot pants) or skirt linings are advised to be worn under these! CAUTION:: Toned legs required to pull off without a hitch!
Have fun trying this out.It is exactly what you are used to so no pressure just more attention to details like colours (bright colours,pastels,nudes) and key accessories(belts, jewelry purses and shoes).