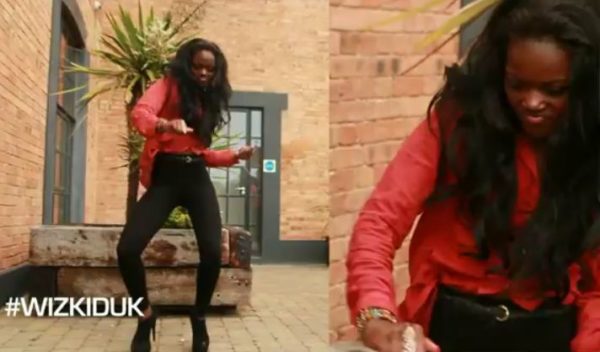 Is it just me or does Azonto just have a way of giving you those sweet goosebumps when you see a good dancer performing it?
As we patiently await Wizkid's UK Tour, the weekly 8 part TV special on EME/Konvict Records artist, Wizkid continues and, on this week's episode, there's an Azonto special.
Here, you get to see some extraordinary dancers like Sherrie Silver & Bimpe (separate videos below) doing their thing to Wizkid's "Azonto" as Funmi Ogunja continues to take us ever so close to the wonderful world of Africa's own Superstar, Wizkid.
Check on it.
In case you hadn't heard of Sherrie Silver before now, here's a clip of her and her Unique Silver Dancers (made up of Jamaican, Basian, Rwandan, Congolese, Nigerian, Ivorian, Croatian and Gambian dancers) in action. The choreography is a tribute to Wizkid so they do their very impressive thing to Wizkid songs.
Check on it.
Now, here are clips of Sherrie Silver & Bimpe during the Wizkid Azonto special.
Enjoy!