Hello BellaNaijarians, Happy Thursday!
As you know it's that day of the week when Africa's pace setter for all things Entertainment, Fashion, Lifestyle, Music and more – BellaNaija.com humbly presents to you the hottest places, venues and hangouts to be spotted with the ones you love.
We know this came a little bit late but we wanted to fully compile a list that will make your weekend a sure blast. Children around the world will be celebrated on Sunday, be sure to take them to one of the numerous events listed below and buy lots of gifts for them. Have a fantastic day and remember to always try and make someone around you happy.
We sincerely love and appreciate you all! See you all next week.
Ciao!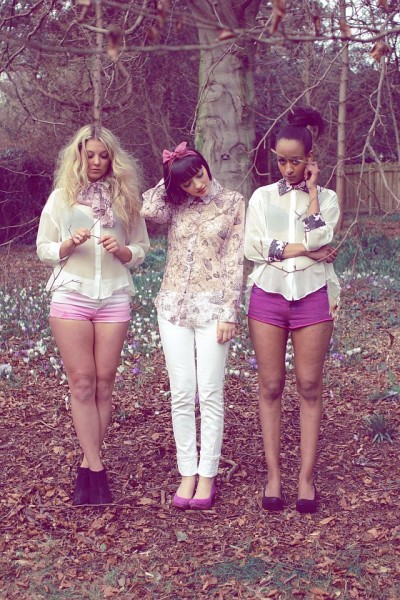 Nkili Launch Party
Scottish based Nigerian owned luxury brand – Nkili will launch in Lagos, Nigeria this Saturday. The hand printed silk shirt making brand will have all pieces from its Spring/Summer 2012 collection – Seeing Beautiful Things which was showcased here on BN at the launch party. Attendees will also be able to order Nkili's Autumn/Winter 2012 collection. Nigerian fashion brand – Clan will also be exhibiting at the event.
Date: Saturday 26th May 2012
Time: 2 PM – 10 PM
Venue: White Space, 58 Raymond Njoku, Ikoyi, Lagos
Contact: For more info and general enquiries, E-mail [email protected] | www.Nkili.com
_______________________________________________________________________________________________________________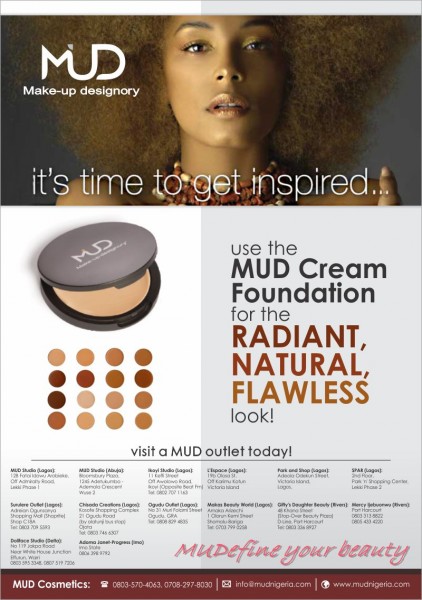 MUD Make-Up Training
Do you have a flair for make-up artistry and you are currently seeking ways to master or enhance your skills this 2012? Then jump for joy as beauty brand – Make-Up Designory (MUD) has announced its new program in make-up artistry to groom and train aspiring artists who would like to take their love for the art to the next level. Their 2 weeks make-up training has already begun in Port Harcourt, but you can still join, be sure to contact them.
Date: Thursday 24th May 2012 – Monday 4th June 2012
Time: Morning Session 11 AM – 2 PM | Evening Session 4 PM – 7 PM
Venue: Gifty's Daughter Beauty, No 6 Khana Street D/Line, Port Harcourt, Rivers
Contact: For more info and general enquiries, Call 07082978030| 08035704063 | Ping 25EF305D| Email [email protected]
_______________________________________________________________________________________________________
Gospel Night Live
Get ready for a night of non stop gospel music with Midnight Crew, Bouqui, Covenant Brothers, AAdam, Vivien Stephen and Nikki Laoye at the Gospel Night Live event taking place at Rodizzio Hall, Lagos. The event is free for all but you must download the spinlet app on www.Spinlet.com on your mobile phone. The app will serve as an entry card.
Date: Thursday 24th May 2012
Time: 6 PM – 10 PM
Venue: Rodizzio Hall, 29 Isaac John Street, Ikeja, Lagos
Contact: For more info and general enquries, call 08036983982
_______________________________________________________________________________________________________________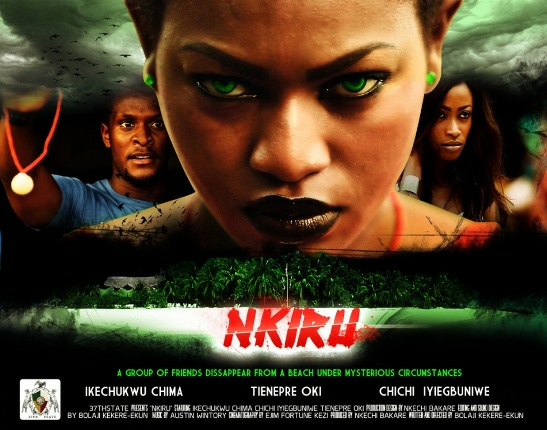 Nkiru
Today, The Life House will screen 37th State's short film – Nkiru. The movie directed by Bolaji Kekere-Ekun centers around a group of friends who disappear from a beach party under mysterious circumstances. Nkiru is a modern world perspective on an age-old African tale of love and sacrifice. Alternative music star -Bez also features his songs in the film. After the screening, there will be a question and answer segment, where all attendees can ask the director questions. Admission is free for all but RSVP by sending a text message to 07034030683.
Date: Thursday 24th May 2012
Time: 7:30 PM
Venue: The Life House, 33 Sinari Daranijo Street, Victoria Island, Lagos
__________________________________________________________________________________________________________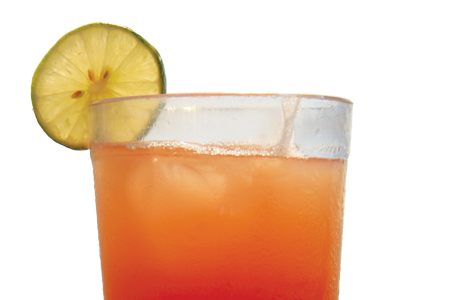 Sundown at Abule Cafe – Happy Hour!
Relax this Friday at the Life House after a stressful week with their special Happy Hour drinks which when you buy two you get the next one free. There will be lots of music by World House Beats, so be sure to come with your friends and family. For more info and general enquiries, E-mail [email protected]
Date: Friday 25th May 2012
Time: 5 PM – 7 PM
Venue: The Life House, 33 Sinari Daranijo Street off Ligali Ayorinde Street Victoria Island, Lagos
____________________________________________________________________________________________________________
Open Mic Music & Poetry
Caste of the Lead Dynasty cordially invites you to a night of spoken word, live music and expression. The event promises to be an interesting night for all. To attend, simply send a text message to 07034030683
Date: Friday 25th May 2012
Time: 7 PM – 9 PM
Venue: The Life House, 33 Sinari Daranijo Street off Ligali Ayorinde Street Victoria Island, Lagos
________________________________________________________________________________________________________________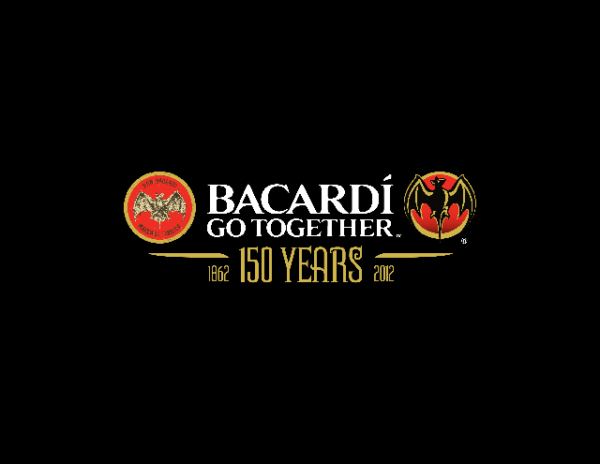 Bacardi 150th Anniversary Celebratrion
Premium spirit brand – Bacardi will celebrate its 150th anniversary in style this Friday. The event is strictly by invitation but for an I.V, E-mail [email protected]gmail.com
Date: Friday 25th May 2012
Time: 9 PM
Venue: Level 7, Avenue Suites, Tiamiyu Savage Street, Victoria Island, Lagos
_______________________________________________________________________________________________________________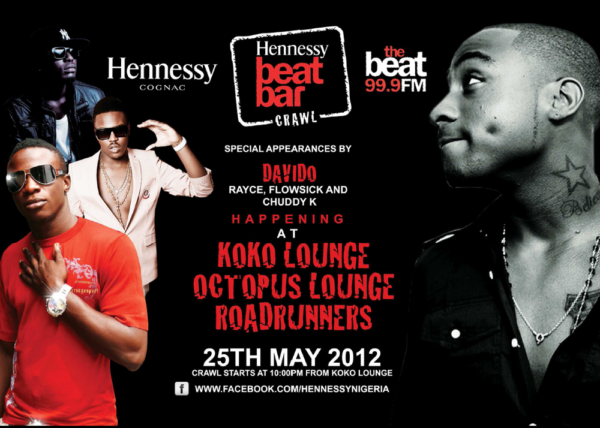 Hennessy Beat Bar Crawl
This Friday, hennessy will throw an exciting beat bar crawl where all party goers will move from one club to another. The bar crawl will start at Koko Lounge then guests will head to Octopus Lounge and they will finally stop at Roadrunners. Scheduled to perform at these clubs are Davido, Flowsick and Rayce. To attend, visit the Hennessy Nigeria Facebook Page
Date: Friday 25th May 2012
Time: 10 PM
Venue: Koko Lounge, E-Centre, Yaba, Lagos
_____________________________________________________________________________________________________________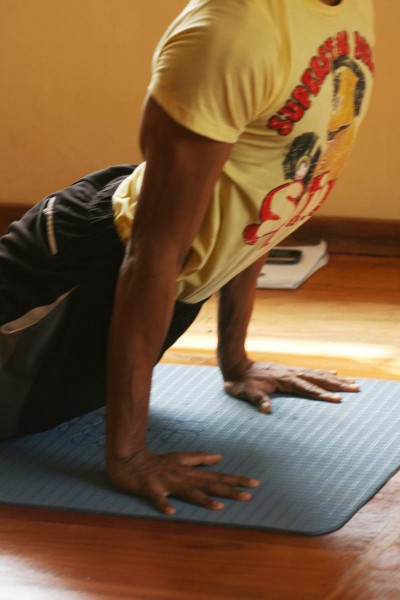 Stretch Your Muscles at DaYoga Studio
Get prepared for a brand new week by taking part in the never ending fun and excitement of Yoga and Pilates at the DaYoga studio this Saturday. The fee for each of the classes per person is N 2,000.
Date: Saturday 26th May 2012
Time: Beginners Yoga 9 AM | Immediate DaYoga Classic 10 AM | Pilates 12 PM
Venue: DaYoga Studio, The Life House, 33 Sinari Daranijo Street off Ligali Ayorinde Street Victoria Island, Lagos
Contact: For more info and general enquiries Call 07034030683 | E-mail [email protected]

_______________________________________________________________________________________________________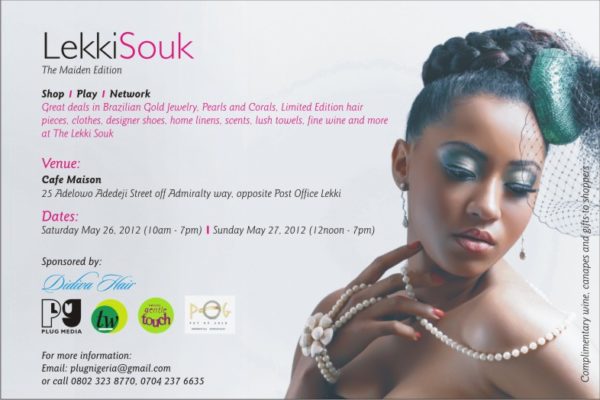 LekkiSouk
Shop, play and network this weekend at the maiden edition of LekkiSouk, where you will get great deals on Brazilian gold jewelry, pearls and corals, limited edition hair pieces, designer shoes, home linens, scents and many more. Admission is free for all.
Date: Saturday 26th May – Sunday 27th May 2012
Time:  Saturday 10 AM – 7 PM | Sunday 12 Noon – 7 PM
Venue: Cafe Maison, 25 Adelowo Adedeji Street off Admiralty Way, Opposite Post Office, Lekki, Lagos _____________________________________________________________________________________________________________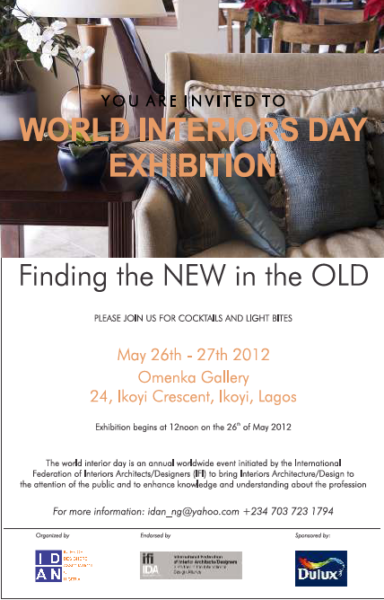 World Interiors Day Exhibition
World Interiors Day is an annual worldwide event initiated by the International Federation of Interior Architects/Designers (IFI) to bring Interior Architecture/Design to the attention of the public, to enhance knowledge and understanding about the profession, and to encourage cooperation between professionals with a focus on the range of work of Interior Designers and their contributions to society. IDAN (Interior Design Association of Nigeria) is taking full advantage of this day and has put together an exhibition set to take place at Omenka Gallery.
Date: Saturday 26th May – Sunday 27th May 2012
Time: 12 Noon Daily
Venue: Omenka Gallery, 24 Ikoyi Crescent, Ikoyi, Lagos
Contact: For more info and general enquiries, send an E-mail to [email protected] | Call 07037231794
______________________________________________________________________________________________________________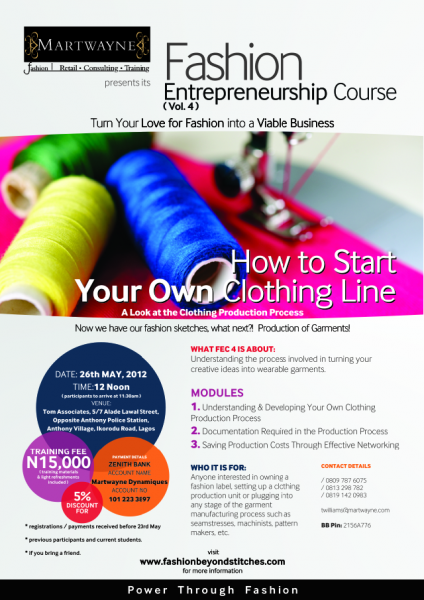 Martwayne presents How to Start your Clothing Line
This Saturday, Fashion training and consulting outfit – Martwayne will hold the 4th edition of its Fashion Entrepreneurship Course themed Developing Your Own Clothing Line: A Look at the Clothing Production Process which will see attendees learn the basic principles on how to start their fashion lines. This interactive fashion workshop taking place at Tom Associates, Ikorodu, Lagos will see all attendees taught by qualified and skilled professionals. For payment details and registration, be sure to contact them.
Date: Saturday 26th May 2012
Time: 12 Noon – 5 PM
Venue: Tom Associates, 5/7 Alade Lawal Street, Anthony Village (Opposite Anthony Petrol Station), Ikorodu Road, Lagos
Contact: For more info and general enquiries, Call 08097876075 | 08132987824 | 08191420983 | BB Pin 2156A776 | E-mail [email protected] | Log on to their Website
_________________________________________________________________________________________________________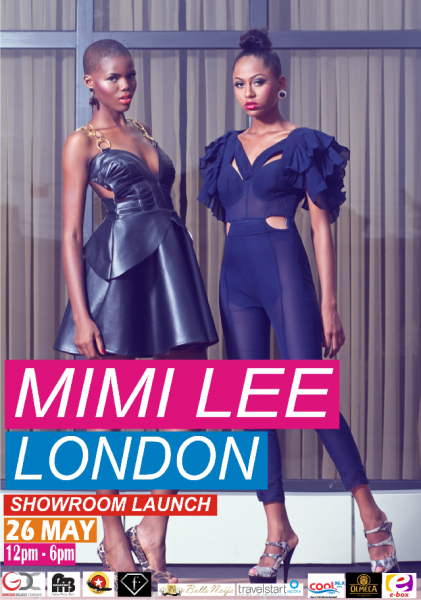 The Showroom Launch of Mimi Lee London
UK based fashion brand – Mimi Lee London will officially launch its showroom in Lekki, Lagos. The fab event will kick off with a red carpet session at 12 Noon, then guests will head to Auto Lounge, Victoria Island, Lagos for an exclusive VVIP Party, where they will be entertained by raves of the moment – Davido, Chuddy K and Moblow and also sip on personalized Mimi Lee cocktails courtesy of Olmeca Tequila. This event is strictly by invitation, to attend, simply send an E-mail to [email protected].
Date: Saturday 26th May 2012
Time: 12 Noon – 6 PM
Venue: 97, Ladipo Omotosho Cole Street off Mobolaji Johnson (Omorinle Johnson), Lekki Phase 1, Lekki, Lagos ___________________________________________________________________________________________________________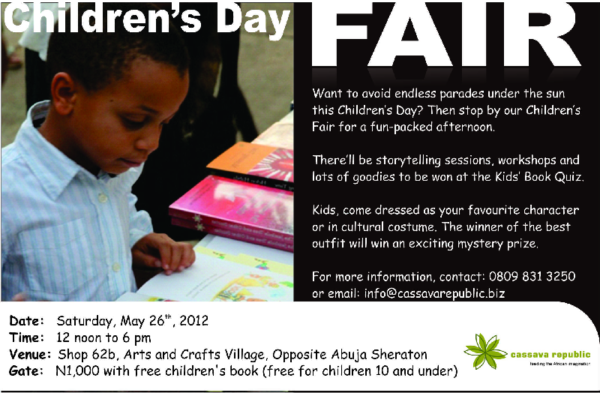 Children's Day Fair
Treat your kids to an exciting day of non stop fun this children's day at the Children's Day Fair in Abuja. The event is open to all  lovers of literature as there will lots of story telling, games and loads of fun for all and lucky kids will get to win lots of goodies from the Kids' Book Quiz. Gate fee is N 1,000 and includes a free copy of Birds of Our Land, by Virginia Dike – their latest children's book.
Date: Saturday 26th May 2012
Time: 12 Noon – 6 PM
Venue: Shop 62b, Arts and Crafts Village, Opposite Abuja Sheraton
Contact: For more info and general enquiries; call  08098313250 | E-mail [email protected] | Log on to their Website _______________________________________________________________________________________________________________
Book "N" Gauge 12
Believe it or not, Book N Gauge is 1 and they will be celebrating their 1 year anniversary with their twelfth edition in grand style with more music performances and giveaways like never before. Nigerian spoken word poets performing on the D-Day are Efe Paul Azino, Plumbline and Razaq Ivori. Isebiama and Ese Peters will also perform some of their sonorous songs. The organizers are also giving aspiring poets the opportunity to perform at the 12th edition, simply send an E-mail to [email protected] with all your info. Be sure to arrive early, so you can be a part of the raffle draw and win the star prize of a Kindle.
Date: Saturday 26th May 2012
Time: 2 PM – 5 PM
Venue: Debonair Bookstore, 294 Herbert Macaulay Way, Sabo, Yaba, Lagos
________________________________________________________________________________________________________________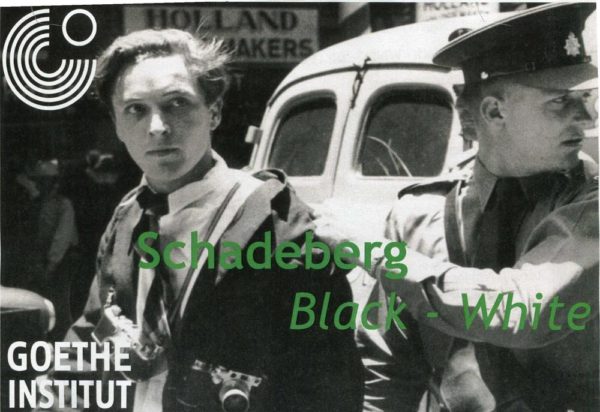 Schadeberg: Black-White
Goethe-Institut Nigeria will screen  a documentary film Schadeberg: Black-White this Saturday . The movie directed by Peter Heller is one to watch as it promises to be interesting from start to finish.Admission is free for all!
Date: Saturday 26th May 2012
Time: 3 PM
Venue: Nigerian Film Corporation, Lagos Branch, Old Film Unit, Opp. Ikoyi Cemetery,Ikoyi, Lagos
Contact: For more info and general enquiries; Follow them on Twitter @GoetheNigeria | Log on to their Website
 _______________________________________________________________________________________________________________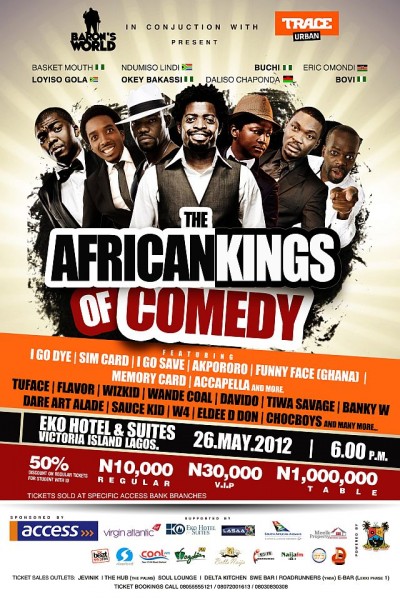 The African Kings of Comedy
The anticipated comedy show featuring some of Africa's most talented comedians will finally take place this Saturday at the Eko Hotel & Suites, Victoria Island, Lagos. The world class comic acts that will make you and I laugh all night long are Basketmouth, IGoDie, Bovi, Buchi, Okey Bakassi, IGoSave, Loyiso Gola, Ndumiso Lindi, Daliso Chaponda, Eric Omondi and Sim Card.What's a night of comedy without music? Delivering the best of music on the D-Day are Flavour, 2Face, WizKid, Eldee D Don, Tiwa Savage, Davido, Chocolate City Boiz, W4, Vector, Bez and Mo'Eazy
Date: Saturday 26th May 2012
Time: 6 PM
Venue: Expo Centre, Eko Hotel & Suites, Victoria Island, Lagos
Ticket Prices: Regular N 10,000 comes with a 50% Discount for students with I.D | VIP N 30,000 | Table N 1 Million
Ticket Locations: All Access Bank Branches in Lagos | The Hub, The Palms Shopping Mall, Lekki, Lagos | Soul Lounge, The Palms Shopping Mall, Lekki, Lagos | Eko Hotel & Suites, Victoria Island, Lagos | Delta Kitchen, 123 Bode Thomas Street, Surulere, Lagos | Online Here
Contact: For more info and general enquiries, Call 08055555121 | 08072001613 | 08030830308
______________________________________________________________________________________________________________
In Conversation with Matthew Hassan Kukah
In the very special May edition of The Life House's perioidical "In Conversation" series, Bishop Kukah, who recently completed his insider's account of Nigeria's Truth Commission, will be live at the Life House. He will share his views on Nigeria's last election. Copies of  his new book – Witness to Justice will be on sale on the day. Admission is free for all but you have to RSVP by sending an E-mail [email protected] or sending a text message to 07034030683.
Date: Saturday 26th May 2012
Time: 6 PM
Venue: The Life House, 33 Sinari Daranijo Street, Victoria Island, Lagos
_______________________________________________________________________________________________________________
The Unveiling of Zizi Cardow's collection & Benefit Fashion Show
On Saturday, pioneer fashion designer – Zizi Cardow will unveil her new collection at Civic Centre. The event which is also a benefit fashion show supporting Project Alert, will kick off at 6PM.
Date: Saturday 26th May 2012
Time: 6 PM
Venue: Civic Centre, Ozumba Mbadiwe Street, Victoria Island, Lagos
______________________________________________________________________________________________________________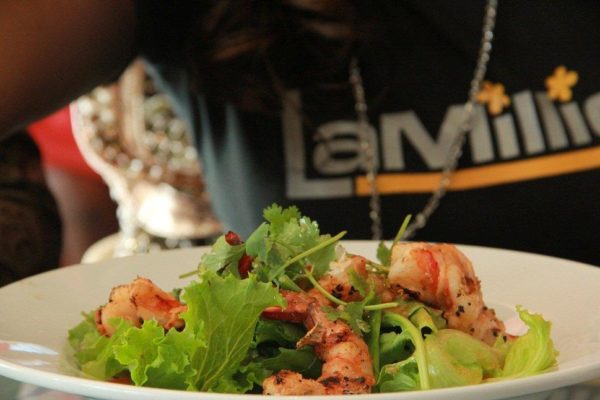 Chefs in the Park Children's Day Edition
BN Cuisine guest contributor – Chef Fregz will be holding a yummy event on Children's Day tagged "Chefs in the Park Children's Day Edition".  There will be some tasty steak, prawn, skewers and amides grill kebabs. Entry fee is N 1,000.
Date: Sunday 27th May 2012
Venue: BIC Garden, Wole Olateju Crescent Lekki Phase 1, Lekki, Lagos
Contact: For more info and general enquiries; Follow them on Twitter @Chef_Fregz | Log on to his Blog
____________________________________________________________________________________________________
Charity Lounge Lagos 2 Presents The Fantastic Four Individuals – Stella Damasus, Innocent Idibia, Julius Agwu, Funmi Iyanda & More
Charity Lounge Lagos – a non-profit Initiative is set to organize a Children Day Benefit tagged "Fantastic Four" this Children's Day
from Stand Up to Cancer Naija. The event scheduled to take place at Hearing Impaired & Pacelli School for the Blind, Lagos will help raise funds for invited charities and also recognize individuals and initiatives who contribute to community service including Stella Damasus, 2Face Idibia, Julius Agwu, Funmi Iyanda, The Future Project, Lamboginny, Say No to Crime, Save Laura Campaign and Bake for Change. The Publisher of Yes Magazine – Azuh Arinze will also be present at the event.Admission is free for all but log on to www.FantasticFour.EventBrite.com to register.
Date: Sunday 27th May 2012
Venue: Wesley School for the Hearing Impaired, 30 Ajao Road, Surulere, Lagos
Contact:  For more info and general enquiries, Follow them on Twitter @ChasteCharity
_________________________________________________________________________________________________________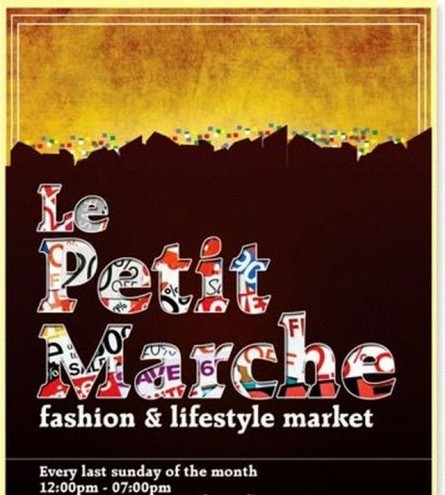 LPM May Edition
The exciting May edition of the fun loving shopping extravaganza – Le Petit Marche will take place this Sunday at the GET Arena, Lekki, Lagos. Vendors that will make you spend every Naira you have on you are Lizbeth Couture, Mode, Abeke Luxury Fit, NisKay Fashion, Suzzy Accessories, Gorgeous Beauty Place, Sparkle Fashion, Sucree, Biddy's Mondo, Vintage Colette, Estitos, Y. Craig, Oak'sSignature, Blue hut perfumes, Toseki Vintage, Mo Accessories, 87 Couture, Tee's Bargain Corner, Le Duchess, Diva's lounge and many more. Admission is free for all.
Date: Sunday 27th May 2012
Time: 12 Noon – 7 PM
Venue: The GET Arena, Lekki,Lagos
______________________________________________________________________________________________________________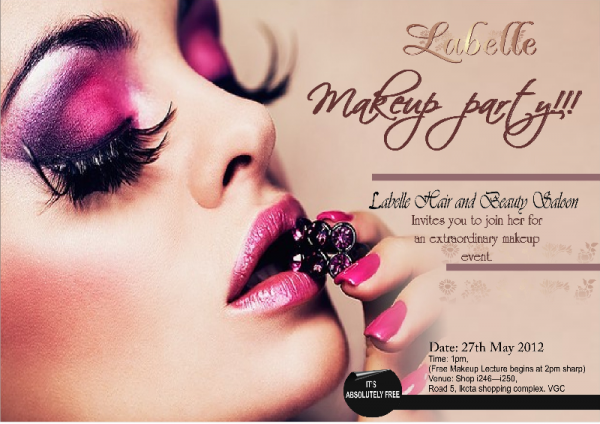 Labelle Make-Up Party
Labelle Hair and Beauty Salon will host its very own make-up party in grand style this Sunday. The event which promises to be a fantastic ride of never ending fun from start to finish is a must attend for all beauty enthusiasts and everyone and anyone who just wants to have a fab day out. Kicking off at exactly 1 PM, the Labelle make-up party will see attendees mingle, shop for various make-up products which will be selling at wholesale prices, take part in the free make-up illustration and lectures if they want to learn something new or improve their skills and also get a free makeover. Admission is free for all.
Date: Sunday 27th May 2012
Time: 1 PM
Venue: Shop 1246-1250, Road 5, Ikota Shopping Complex, Victoria Garden City, Lagos
______________________________________________________________________________________________________________
Time Out with Aunty Temi
To celebrate Nigerian children this 2012, Patabah has decided to organize a book reading event specifically for them. The author of "Tenka and the Magic Drum" – Temi Halim will read her highly captivating children's book. Admission is free for all.
Date: Sunday 27th May 2012
Time: 2 PM
Venue: Patabah, Shop B18, Adeniran Ogunsanya Mall (Shoprite), Surulere, Lagos
_____________________________________________________________________________________________________________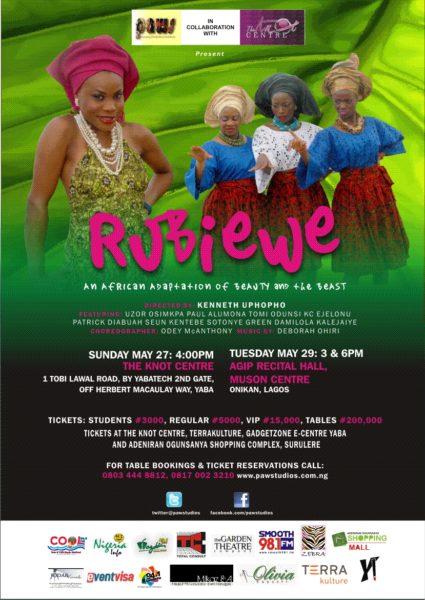 Rubiewe – An African Adaptation of Beauty & the Beast
Paws Studios presents Rubiewe – an African adaptation of beauty and the beast. The stage play directed by Kenneth Uphopho promises to be interesting from start to finish.
Date: Sunday 27th May 2012 | Tuesday 29th May 2012
Time: Sunday 4 PM | Tuesday 3 & 6 PM
Venue: Sunday – The Knot Centre, 1 Tobi Lawal Road, By Yabatech 2nd Gate, off Herbert Macaulay Way, Yaba, Lagos | Tuesday – Agip Recital Hall, MUSON Centre, Onikan, Lagos
Ticket Prices: Students N 3,000 | Regular N 5,000 | VIP N 15,000 | Tables N 200,000
Ticket Locations: The Knot Centre, Yaba, Lagos | Terra Kulture, Plot 1376, Tiamiyu Savage,Off Ahmadu Bello Way,Victoria Island, Lagos | Gadgetzone, E-Centre, Yaba, Lagos | Adeniran Ogunsanya, Shopping Complex, Surulere, Lagos
Contact: For more info and general enquiries, call 08034448812 | 08170023210
_______________________________________________________________________________________________________________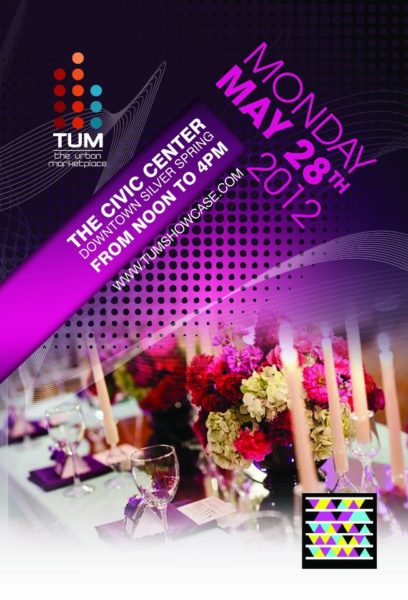 The Urban Marketplace Signature Edition
In July 2011, the premiere showcase of the highly successful shopping event – The Urban Marketplace took place.Now, the TUM team have put heads together to deliver yet another exciting event where premium wedding and lifestyle vendors will gather in the heart of downtown Silver Spring, Maryland, USA for its Signature Showcase Edition. The fabulous shopping event kicking off at 12 Noon will see attendees shop for contemporary items from these vendors – AsoDamisi, Revere Couture, GLAMM, Laomiz, Aubrey Chic, IDIA Designs, Kre8tive Embroidery, 9ja Mom, ADA Boutique, Cupcakes Lounge, BCG Events, TunjiSarumi, S67 Photography and FTK~Konnect Events,  get great deals on hair weaves, free make-up sessions, exclusive tips on the latest wedding designs and photography and they will also witness a one of a kind fashion and jewelry presentation. This event is open to all who have a flair for fresh new designs in event designing and fashion artistry. To attend, RSVP by logging on to TUM2012.Kojami.com and you will automatically become a VIP guest. The first 100 VIP guests that RSVP will each receive a red carpet treatment, complimentary hors d'œuvres and drink specials, win a fantastic goodie bag and also qualify for a raffle draw where you could take home unique gift items.
Date: Monday 28th May 2012
Time: 12 Noon – 4 PM
Venue: The Silver Spring Civic Center, One Veterans Place, Silver Spring, Maryland 20910 , USA
Contact: For more info and general enquiries, Like their Facebook Page –www.Facebook.com/TheUrbanMarketPlace
_________________________________________________________________________________________________________
50:50
You are cordially invited to 50:50 – a one day art exhibition featuring the very best of Lagos in color for the sake of the less privileged. The organizers of the exhibition – Artwyn will give 50% of sales on selected artwork to those who especially need it.There will also be live demonstrations and sketches by some of Lagos' most creative artists. Admission is free for all!
Date: Tuesday 29th May 2012
Time: 2PM
Venue: No 21, Adebayo Doherty Street off Admiralty Way, Lekki Phase 1, Lekki, Lagos
_________________________________________________________________________________________________________
BellaNaija.com is not responsible for the organization or further promotion of these events, neither do we have a stake in their sales or popularity. Inclusion in "Events This Weekend" is Free. Contact – adsales (at) bellanaija.com if you will like your event to be included. Note that BN reserves the right to choose which events are featured. "Pay to attend" parties attract a fee