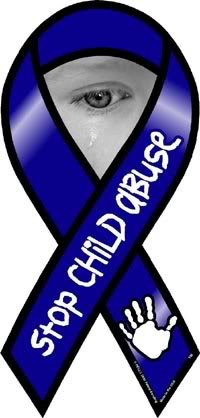 There are some things that once seen can never be unseen. There's no amount of bleach that can  cleanse my eyes and purify them of the filth they just beheld.  It is only in a world of evil and perversion would we see a little girl of about ten or eleven (from what I saw in the video) sexually molesting a little boy about four years old. There were so many things disturbing about the video and I don't know what was more disturbing; the fact that the girl was engaging the little boy in sexual acts that only an adult should know about or the fact that somebody stood there filming them.
As I watched the video, my blood curdled in anger and my head filled with several whys, wheres and whens
Where were their parents or guardians?
Who was the person filming?
Why was the person filming?
Why did the person filming not try to stop them?
Where  did the girl learn to do the things she was doing to the boy?
Will this little boy not be irreparably damaged by this?
It made me think about the many times we leave our kids with baby minders and helps, it made my skin crawl at the thought of this ever happening to my son. The age long issue of whether to have a live-in help or not came to mind and how much our children are exposed to while we are at work. What do we know about the relatives who live with us? In many Nigerian cultures, it is the norm for relatives to move in with us because our culture supports the "extended family syndrome" and sometimes even if we are not assured of our privacy, we know that these cousins can be helpful but how do we know what these cousins do with our children when we're out of the house? Gone are the days when the mother stays at home to raise the children ensuring that every facet of their upbringing is strictly monitored. Today both parents work and one can not blame the parents because times are hard and the current economic climate doesn't really afford all of us the luxury of sitting at home while our husbands lug in the fattened calf.  So as we go out in search of bread do we unwittingly leave our children at the mercy of these predators hidden in plain sight?
Has the world become so perverted that someone would see a 4 year old boy being molested and rather than put a stop to it instantly his/her first instinct is to grab a camera and make a video?
What kind of world do we live in where evil lives within our homes? In what kind of world is it alright to see something that is clearly not right and not try to stop it?
Do we have institutions that can help victims of child abuse? Is there any way of helping children who have been so traumatized by these kind of things? How do we preserve the innocence of our children?
I truly weep for the world we live in.
Photo credit: www.photopucket.com