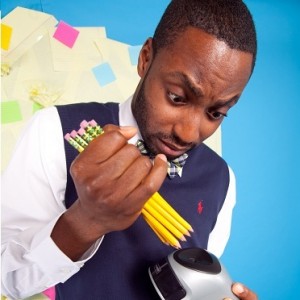 The brain behind the hilariously motivating book,  How Laziness Saved My Life   together with the publishers of the book, will be giving a lucky BellaNaija reader a sleek Blackberry 9930 (or $300), an Amazon Kindle Fire (or $200) and other some other amazing surprises.
To win any of these prizes, all you have to do is take a picture with the book doing something lazy at work (for students work means school) and email that picture to [email protected].
Laziness Saved My Life is currently available at  http://ofilispeaks.com/read-book/. Silverbird Lifestyle-Victoria Island; The Hub Media Store-Victoria Island; TerraKulture-Victoria Island; Patabah-Surulere; Shoprite Alausa-Ikeja; Covenant University; Bowen University; University of Ibadan; Quintessence-Ikoyi; Debonair Book Store-Yaba  and Alpha Smart- Allen Avenue. Residents of Abuja and Portharcourt can buy at the Silverbird malls in their respective cities.
Get your LAZY pictures taken quickly and see if you can do something lazier than those below: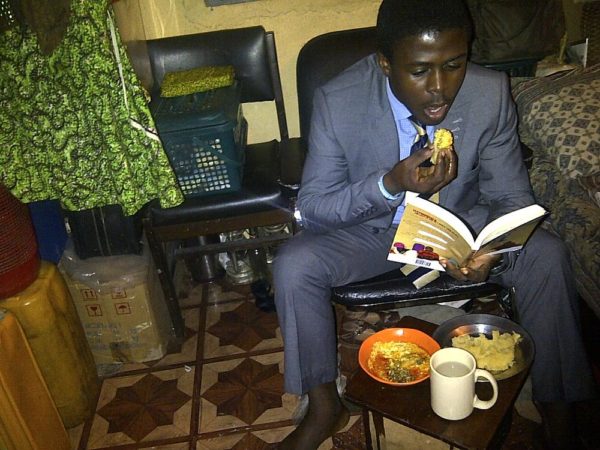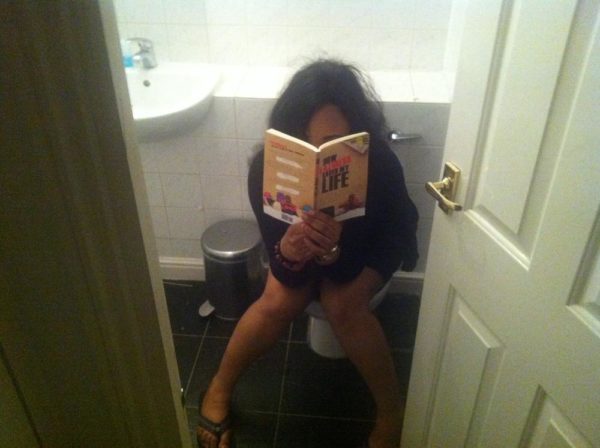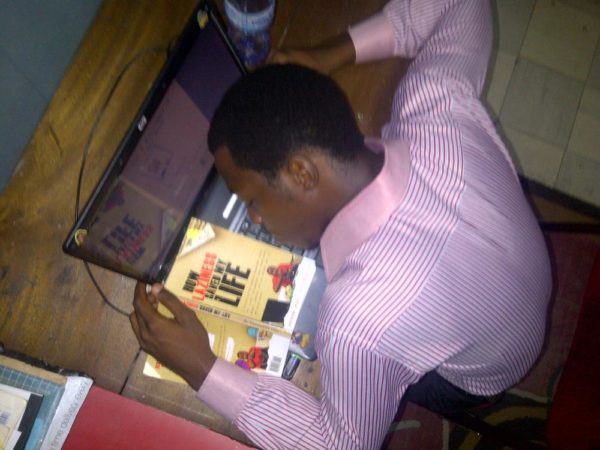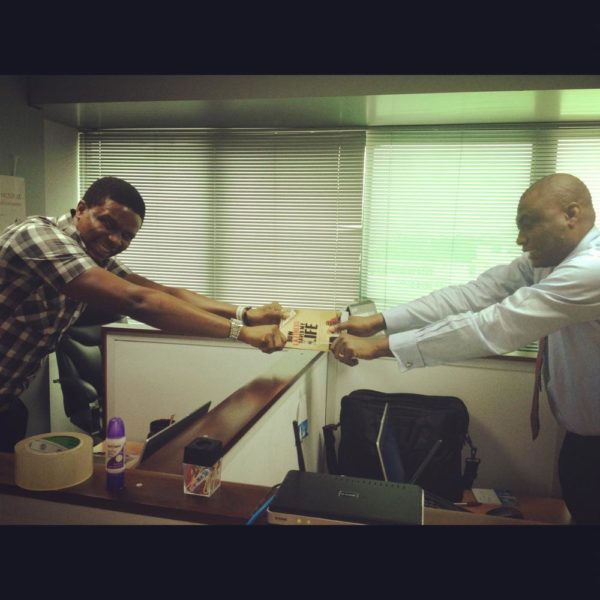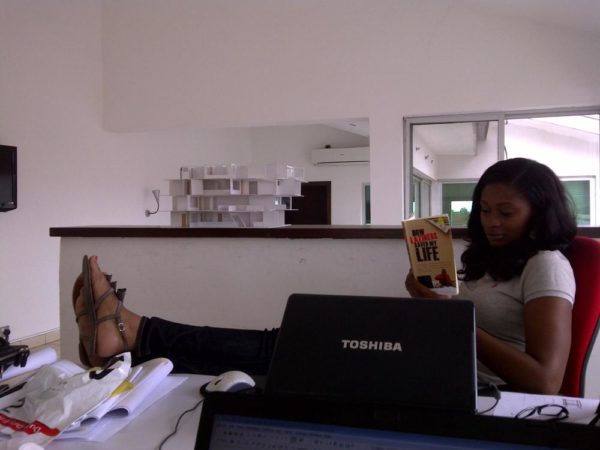 Winners will be decided by a public vote on ofilispeaks.com. The top 2 votes will receive the top 2 prizes and the next 3 will receive consolation prizes from the ofilispeaks store. Contest entries will end on Friday 6th July 2012. Voting will commence here July 7th end July 12th (12 midnight Western African Time). For more information on the selection process go here.
____________________________________________________________________________________________
He is a motivational speaker, author, success coach and entrepreneur who blogs daily about his life, success and entrepreneurial skills. You can add him on BBM – 3300ED8F, follow him on Twitter @OfiliSpeaks, like his Facebook Page – www.Facebook.com/OfiliSpeaks and subscribe to his Blog for success tips