Divina make-up line is the brain child of Nigerian owned cosmetics, hair and beauty supply company located in Abuja, Hartland Beauty Supply. Inspired by the need to empower women to make a statement, explore new looks and flaunt their own creativity and individuality, this make-up line is a must have for all.
Hartland Beauty Supply (HBS) offers several professional brand names for personal use as well as for salons and spas. HBS stocks exciting products in their hair and skin categories. Their exquisite human hair line also steps it up to give customers a one-stop beauty and grooming shopping experience.
Divina Make-Up gives you scientifically-advanced formulas, revolutionary textures and up-to-the-minute, trendsetting shades and unbelievable affordable colour selection effortlessly and beautifully.
All products are;
Made in Canada (Except for Pencils and Brushes, made in Germany)
Hypoallergenic
Fragrance Free
Allergy Tested
Non-comedogenic
The Divina Make-up range includes;
Cream Finish Powder Foundation
Invisible Blotting Pressed Powder
Camera Ready Make-up Primer
Mineral "Icing Sugar" Bronzer
"Cover Up" Liquid Concealer
Liquid Face Make-Up
"Sheer Glo" Bronzer
Cosmetic Pencils
Luxe Ware Lip Gloss with Wand
Duo Extreme Ware Lip Gloss
Color Riche Lipstick
Mineral Bronzer
Blush
Single Pot Eye Shadow
Eye Shadow Palette
Make-Up Brushes
Make-Up Box/Cases and so much more.
Take a look at some of Divina by HBS products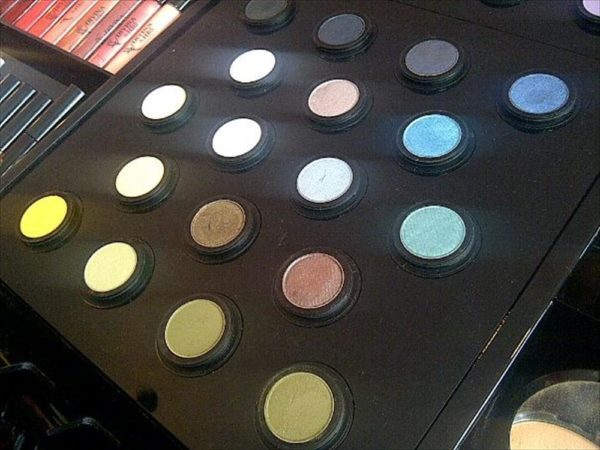 HBS' mission is to provide clients with an affordable premium quality make-up line specially created for the Nigerian and African woman.
They offer daily Simple to Exotic make-ups in our In-house studio, Weddings/Bridal Make-up, Home Service and General Make-over Services as well as Skin Care/Body Cream Selection and Advisory Services.
Their slogan is Life is Beautiful….Unveil your Outer and Inner Beauty. ALL products are available at their flagship store, 72B Aminu Kano Crescent (Beside Kryxtal Lounge), Wuse II, Abuja, FCT.
Contact: For more info and general enquiries;

About Hartland Beauty Supply
On Thursday 1st December 2011, Hartland Beauty Supply officially opened its doors to the general public. It is the largest retailer of personal and professional beauty supplies in Abuja, Nigeria.
Hartland Beauty Supply operates under the brand name, HBS and offers over 6,000 professional quality products for hair, skin and nails to retail customers and salon professionals. They also offer a wide range of grooming products and accessories for male including a wide selection of designer male and female colognes.
HBS operates an in-house one of a kind make-up studio in Abuja that has truly been tries and tested by their clients since they began operation , HBS offers several professional brand names for personal use and for salons and spas. They have lots of exciting products in their hair and skin categories.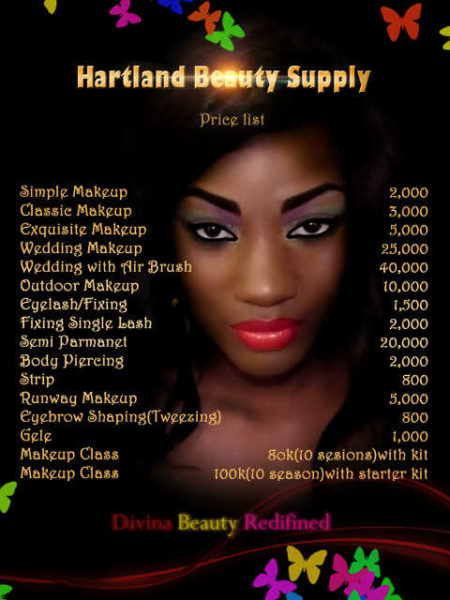 Their exquisite human hair line also steps it up to give customers a one stop beauty and grooming shopping experience. Fully staffed with a knowledgeable sales team, who are courteous and well skilled, they are sure to help all clients solve their hair, skin and beauty frustrations. HBS understands the relationship between grooming and self esteem and recognize the need to make a difference in the lives of our clients both male and female alike and they are true believers of the saying that "Looking good is good business."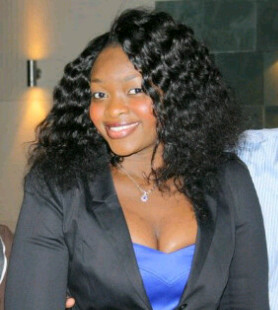 HBS' astute understanding of their client's need has brought on their dedication to supply quality beauty products and provide customers with a strong support base which is an essence is the bedrock of their brand. HBS' loyal clients truly appreciate their service and keep coming back to them for more products. For HBS, reliability is a MUST!
Hartland Beauty Supply offers daily simple make-ups in their in-house studio, weddings/bridal make-ups, home make-up and make-over services as well as skin care and body cream selection and advisory services.
Their hair showroom is one of the largest 100% human hair and synthetic hair selection you will find in Abuja. All their hair extension lines are beautifully displayed for you – From Malaysian, Cambodian, Peruvian, Brazilian, Bohemian, Mongolian, Indian, Chinese Extensions and Lace Wigs in the 100% human hair range to the Urban Beauty, Remi Hair, Outre, FX, Half/Full Lace Wigs and Cap Wigs in the Premium Blend and synthetic range.
Their accessible location makes HBS an easy choice for the busy professional consumer and salon owners alike. Their loyalty program ; The HBS Loyalty Club Card allows our clients build up their points and get entitled to discounts subject to their shopping frequency and spending power – HBS looks forward to including other loyalty benefits and surprises as we grow and become a house hold name in the Abuja metropolis and the entire country.
Hartland Beauty Supply's mission is to provide clients with affordable quality beauty products and the most professional level of customer service. They always look for ways to improve their services and appreciate their comments and feedback.
Be sure to visit – The HBS Staff will answer all your questions on beauty and grooming.
________________________________________________________________________________________________
Advertorial – Sponsored Content