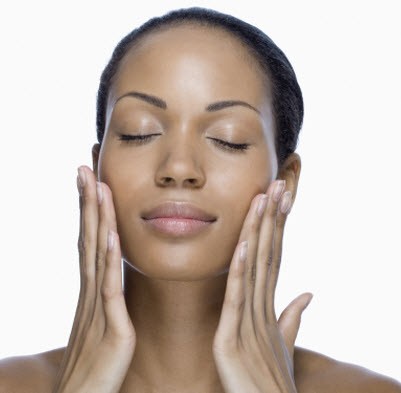 When it comes to skincare we often view it as something that's part of a luxurious lifestyle. This is where we are all wrong because taking care of your skin is just as important as taking care of any other part of your body. We all book appointments to see our dentists approximately every 6 months, or get our eyes tested every 2 years. Taking care of our skin should not be any different, it is a reflection of our age, inner health and well being amongst other things. It is not a luxury but a necessity.

What are the functions of the skin? – The skin covers the entire surface of the body that creates a boundary that separates our internal organs from the outside world. It is an organ of protection that maintains body temperature. It  protects against disease, harmful UV rays and the invasion of bacteria amongst other things.
Having regular facials and a good at-home skincare routine goes beyond our physical appearance alone. It  promotes healthy skin which is less susceptible to premature aging, wrinkles, acne, rashes, infections, diseases or sores. When the skin is healthy it heals and regenerates itself effectively and is less likely to scar as badly as an unhealthy skin. Regular facials aid the functions of the skin and allows it to work at its optimum level.
What is the purpose of a facial? – All skin types benefit from regular facials as it allows for a deep cleansing of the skin, relaxes tense and tight muscles, improves the general condition of the skin (e.g acne, psoriasis, dehydration, wrinkles), and aids in relaxation.
I understand that it is easy to get confused particularly as the beauty industry is at its peak with a million and one products on the market and beauty treatments that offer quick-fixes to every and any skin concern. It's important to go back to the basics when it comes to skincare and this involves four basic steps – cleanse, tone, exfoliate and moisturize. In order to do this effectively you must first identify your skin type (this is genetic and cannot change) and particular skin conditions (these are subject to change and are driven by hormones, stress and other external factors) to enable you invest in  the right products and facial treatments.
| | |
| --- | --- |
| Skin Type | Symptoms |
| Normal | Even texture and tone, no blemishes, firm, no dryness, oiliness or sensitivity. |
| Dry | Matte, flaky, uneven texture, itchy patches, tightness, fine lines around the mouth or eyes. |
| Sensitive | Broken capillaries, redness, scaling, peeling, reacts easily with burning, itching or stinging sensations. |
| Oily | Open pores, oily all over, spots, blackheads, blocked pores, lumpy and thickened texture/appearance. |
| Acne | Spots, blackheads, broken skin, open wounds. |
| Combination | Oily/ normal or oily/ dry t-zone, forehead, nose or chin. |
Skin conditions can affect any skin type and can change on a daily, weekly or monthly basis. Having regular facials will enable you to get professional advise on how to treat your skin conditions and provide you with the right products to use in between professional treatments.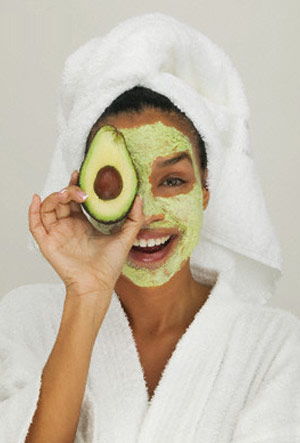 Skin Condition
Dehydration
Premature Aging/ Aging
Pigmentation/Uneven skin tone
Congestion/ Breakouts
Sensitised – sunburns, illness, etc
 Remember that your skin conditions are subject to change and so it is important you check your skin regularly to ensure that your conditions are treated and your daily skincare routine changes according to your skins needs. Your at-home skincare routine is very important as this will help you yield better results from your facial and help maintain your skin.
 What facial treatment is best for me? – All good facials will be tailored to your specific skin condition which will be determined after a skin consultation. The difference between a professional facial and regular skin care products you use daily is that the products used in your facial treatment contain higher levels of active ingredients thus yielding almost immediate visible results. The basic steps which are common in most facial treatments include a deep cleanse, exfoliation, extraction -if necessary, toning of the skin with masks and toners, facial massage and moisturizing of the skin.
 If you have special skin concerns such as acne, dry skin, aging, etc your facial will include specialized masks, toners and moisturizers and in some cases unique facial massage movements will be used alongside advanced tools and equipment. Examples of specialized facials include Oxygen Facials, Thalassotherapy, Vitamin Facials, AHA Facials, amongst many others.
In my next article I will have be sharing DIY facial tips for various skin conditions. In the mean time find your nearest day spa and speak to a qualified beautician about your skin concerns and desired results.
Photo credit: cdn.madamenoire.com| counterculturebeauty.com| www.drgranny.com
_____________________________________________________________________________________________

Ameera Abraham is the Creative Director at The Nail Bar, a luxury nail spa and wellness centre located in Abuja. She's a qualified aesthetician and is passionate about all things beauty!