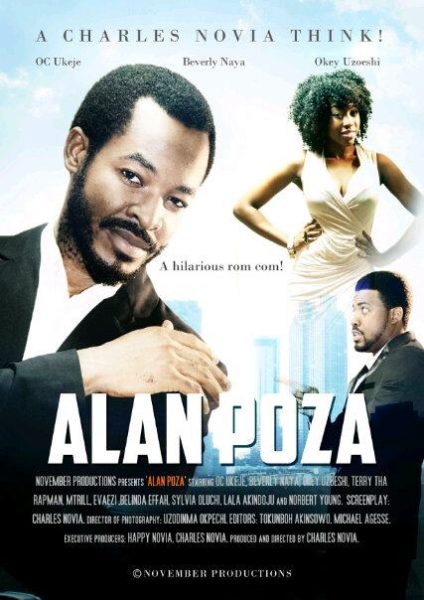 This looks good!
'ALAN POZA' is described as "a hilarious youth romantic comedy which explores the emotional adventures of a young music label executive and his daily grapples with the temptations in that sector."
The movie is produced and directed by Charles Novia and will be released by his company, November Productions.
Check out the trailer below. Certainly looks interesting but what do they mean by "Buying a recharge card of as low as N200 can get (a Nigerian girl) all over you in an instant". So tired of these cliches about our women, so not true!
Look out for Nigerian stars OC Ukeje, Beverly Naya and Okey Uzoeshi.