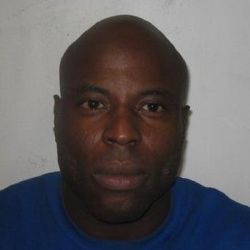 A Nigerian man who carried out two unprovoked attacks on a teenage girl and a female student, leaving them unconscious on the ground, has been jailed for four years. He reportedly sneaked up on them and punched them unconscious in separate random attacks in London.
Mirorr UK reports that he carried out the assault on one of his victims last year, a 16-year-old girl who incredibly escaped with just three broken teeth after she was sent crashing to the ground.
The first attack was at Plaistow Tube station on November 20, 2011, when he hit a 21 year-old student Daniella Montieth, who is only 5ft 4in, in the side of the head, leaving her sprawled unconscious in the ticket hall. Montieth, who was studying political science and international relations, was taken to hospital with a broken tooth.
Both attacks were caught on CCTV.
During his trial, Ayoade said the teenager had "looked at him in a rude way" and that he could not go through the rest of the day having taken "an insult from a little person like that".
Daily Mail reports that the Judge who passed the sentence at an Inner London Crown Court, described the attacks as "vicious, unprovoked attacks on young, lone females."
The court heard that Ayoade has two previous convictions for similar violence both from 2009 – one for common assault when he punched a woman after he spat on her shoes, and another when he hit a man who was speaking on a mobile phone.
He told the man: "I'm sorry, that wasn't meant for you."
Mirror UK further reports that he told police after the second attack that he had smoked three or four cannabis joints and drunk a cup of vodka before hitting the teenager.
He was sentenced for four years for the attack on the teenager, and 19 months for punching the student, to run concurrently.