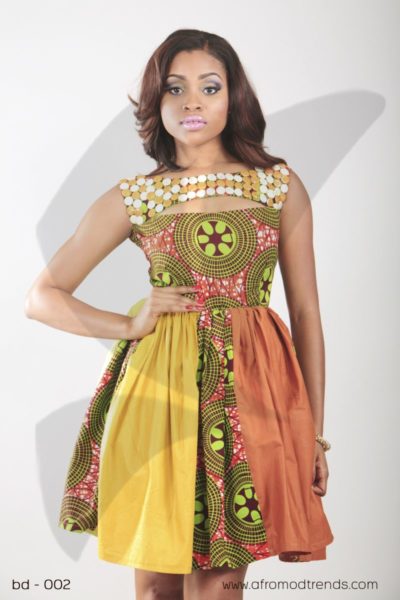 Sometimes a girl just wants to be comfortable but still look chic.
Ghanaian design label, AfroMods Trends had comfort, chic and gowns on her mind when she created her new collection – Nyornu.
The collection which features pieces from gowns and casual shirts to short dresses and shorts, was created for the trendy AfroMod woman. Nyornu, which means woman in the Ewe dialect (a Ghanaian language), is aimed at capturing and celebrating the very essence of womanhood.
The designer, Ami Yomkepe, had a lot to say on the collection's make-up and talks about each chic, casual and gown sub section of the collection. According to her, she is looking at inspiring the AfroMod woman through this collection. She aims to do this through values of class, elegance and virtue and she hopes this transcends beyond just the clothes to the inherent values of every woman who is touched by 'Nyornu'.
Carrying out her duties, Ghanaian songstress Adina Thembi Ndamse who was unveiled as the AfroMods Trends ambassador, plays the model in the photo shoot.
Check it out.
Photo Credits:
Photography: Sefa Nkansah
Model: Adina Ndamse
Makeup: Sparkle n Shine
Hair: Shinells (OSU)
For more information you can visit their store at The AfroMod Trends Store, No. 2 Troas Street, After Photoclub, off Oxford Street Osu, Accra | Call 020 9638613 | Visit their Facebook page here: Facebook.com/Afromodtrends