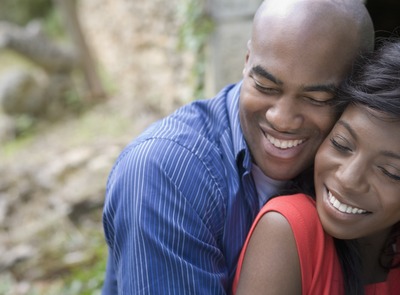 If you spent your weekend watching the modern day adaptation of Jane Austen's Pride and Predjudice like I did, you're probably going to feel as I felt all of Saturday. Mushy, and uncontrollably loving the idea of love and money in romance. Right up there at the foremost part of my mind was having the following things: A billionaire husband who is dashingly handsome, smart and funny. Kids who have a bit of me and a bit of him. A nice house in a lovely neighbourhood. A dog. Maybe 2 (If we live in Nigeria – Dog ownership in 'the Abroad' is almost punishment). A house filled with laughter, music and plenty cups of tea. Oh, the sweet feeling of love and being immersed in love with the right person.
Then, as if to shatter the thin veneer of fantasy I had wrapped myself in, I got a message from a friend who wanted to know if she had been guilty of 'oversharing' on social media. Then somehow the converstation took a downward turn into how past boyfriends had asked for full disclosure into her earnings.
'Why did he want to know the details about your salary and allowances?'
'Because he wanted me to lend him some money'.
And then I asked her why she didn't offer since the situation had become so dire with him that he was asking her for an audit of her finances.
The idea of exchange of money in a relationship is very tricky. Depending on how badly burnt you've been in the past, your view on how to handle it is different. Some people will swear that they'd never do it again. Some people prefer not to bring the baggage of the past into the present and they just go out on a limb and trust. 
Recently, a friend of mine got dumped by his 'Le Boo'. She said things were not working out for her and that she needed some time to think about if she wanted to go in this direction with him and at this speed. So one weekend, after he was good and proper plastered, he called her up to ask for some money he had given her as a loan to boost up her account when she wanted to apply for her student visa. The babe asked him if he could put a price on all the great sex they'd had and the amazing awesomeness of her personality. (I'm paraphrasing greatly here, but you get the picture). It was hilarious. He felt it was unfair since she was the one who did the dumping. Did he really need the money back or was he smarting from the heart break? After all if they didn't break up he probably wouldn't have asked for the money back – at least not then.
Then, I paused to consider other non-monetary gifts that are exchanged during a relationship. Little things that are valuable but meaningful in a relationship – that nice super snazzy fridge you bought her when she got her own place? The remote controlled generator you gave him for his birthday; that diamond ring you gave her -JUST BECAUSE! What happens to these things when the fires of love are snuffed out? Do you keep them as gratification for a time well spent? Or do you return them because you just can't stand to see anything that will remind you of that person in anyway.
When they depict love in movies and in books, it can be so sweet and leave you thinking 'Darn! I want that'. But sometimes, reality can be cold and then things like money and material things get in the way. *sigh* I think everybody just needs a Mr. Darcy in their life. Where money is of ZERO consequence and all that matters is the love. *swoon*
Have a wonderfully brilliant love-filled week ahead. Oh and don't forget to share some of your experiences about giving/receiving of money and other valuable items during the subsistence of a relationship. Did you have to return any of the goods when the relationship ended? What are your thoughts on the logistics of these things? Let's have fun!
Don't forget to smile and remember… life is short. So make it count!
Peace, love & cupcakes!
Toodles!
Photo Credit: © ERproductions Ltd/Blend Images/Corbis