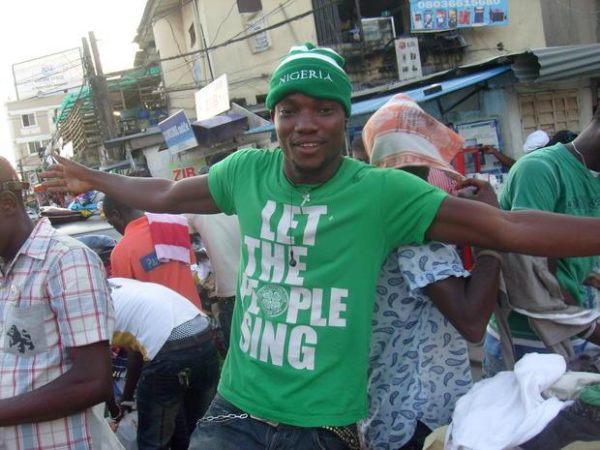 Nigerians always believe and affirm that Nigeria is a great country no matter the situation. From the high rate of corruption, to crude oil theft, to incessant terror, to the famous ASUU strike -The list goes on and on. Very recently issues like the 220 million armoured car scandal, Boko Haram terror and killings in the northern parts of the country, the handover of the power sector to the private sector, yearnings of our youth out frustration of having stayed jobless and confused at home for over three months have constantly dominated the major Nigerian news papers, social media and even the western media.
I remember once watching an European man on TV when asked about Nigeria, say that the only things he knew about Nigeria were '419' and the famous soccer star Jay Jay Okocha. I felt terrible. I wondered how he would have responded if he knew that in that same Nigeria are resilient people, people who believe and follow their dreams , friendly and accommodating people, people who struggle day and night just to make ends meet in-spite of the numerous challenges they face, people who suffer and smile hoping things we change one day.
Good people, great nation.
Nigeria has just won the U-17 world cup for a record 4th time, remaining unbeaten all through the tournament, scoring the highest number of goals. A win that makes Nigeria a 4 time deserved champions! (1985, 1993, 2007 and 2013)
A team clearly dominated by success-hungry, young and exceptional Nigerians brought smiles to over 150 million faces. Hidden among theses faces are people with no jobs, students who have spent months at home as a result of the academic strike, people who work extremely hard every day and night, and so on. The faces of Nigerians have once again been lit up.
This time, at a world stage – Conquering the world of soccer and breaking FIFA records by becoming:
• The most successful team in the FIFA U-17 World cup history.
• The first team to win Fair play award in the U-17 World cup tournament.(adjudged the most disciplined side)
• The team that holds the record for the highest goals scored in a single U-1m7 World cup tournament – 26 goals.
This is another cup glory coming just months after the senior national team (the super eagles) reclaimed their self acclaimed title, "The Giant of Africa" by lifting the 2013 African cup of nations. These young lads played remarkably well all through the U-17 tournament with a killer attack that had people begin to doubt if they were really humans or just goal scoring machines. I'm quite sure many Nigerians would go with the latter.
It's amazing the caliber of talents that we have in the country. The manner in which they played, with so much determination and hunger for success showed the real character of a true Nigerian. They showed the world that in Nigeria, football is part of our culture. Or like some others would jokingly say, "In Naija, we eat football".
The expression on their faces after the 3-0 thumping of the Mexican u-17 side was invaluable. Anyone could see the fulfillment in their faces as they lifted the silver coated Nigeria bound trophy. These boys  dared to dream and believed in themselves, that they could overrun any opponent. And they did it. Like Dan Gable would say "Gold medals aren't really made of gold. They're made of sweat, determination, and a hard-to-find alloy called guts."
I could only but imagine the bliss in the hearts of all Nigerians, family and friends of these players and even our very own president. Once again Nigeria is trending all over the world for the right reason. Not for bombing or duping Mexico, Uruguay, Sweden or Iran but for simply showing them how entertaining football is played.
I am excited, not just because the media has portrayed Nigeria positively, but because this great feat achieved by these patriotic young Nigerians has yet again lifted the spirits of all Nigerians and Nigeria as a nation. We can only hope that events like this will continue to unite and strengthen the country. That joy of being celebrated for the right reasons is simply priceless.
Photo Credit: digitaljournal.com
___________________________________________________________________________________
Emeka Obia is a social scientist, writer, blogger, speaker and a passionate Nigerian. He blogs at Emeka Talks.