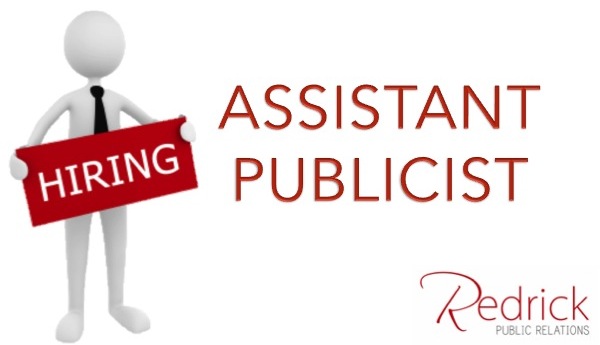 Looking for a job in Public Relations? Redrick Public Relations Limited has a position open. View the job title, description, qualifications and CV submission process below.
Job Title: Assistant Publicist
Job Location: Lagos
Minimum Qualification: HND
As an Assistant Publicist, you will be working closely and reporting to the Lead Publicist on PR campaigns for various clients.
Duties will include:
Drafting PR related proposals, e.g. Sponsorship proposals
 Creating and executing media plans for specific client projects
Drafting pre & post event press releases
Managing client social media spaces for various PR campaigns
Planning and coordinating client PR focused events and client appearances
Researching industry trends
General Admin duties, e.g. record keeping, photocopying and scanning documents
Skills Required:
Extensive knowledge and use of social media platforms
Strong written and verbal communication skills
Outstanding research and problem solving abilities
Excellent organisational skills with ability to multi-task and work in a fast-paced environment
Minimum Intermediate level use of Microsoft Word, Excel & PowerPoint
Core Prerequisites:
A team member with a long-term commitment to a career in Public Relations, Branding & Marketing. Individual must reside along the Lagos Island to Ajah axis. *Added advantage if the individual is mobile.
Pay: Pay is aligned with Industry standards
All interested applicants should kindly send their CV via e-mail to [email protected] 
Deadline: Monday 3rd February 2014
Redrick Public Relations Limited is an equal opportunity employer. Therefore, candidates will not be discriminated against in regards to their religion, gender, age, marital status or sexual orientation.
______________________________________________________________________________________
Sponsored Content