Yay! It's that time again for a BN Bridal Shower! It's hard to believe this feature started only late last year – for previous posts click here!
Today's bridal shower is inspiration for those who want a fun bridal shower party on a small budget. The bride's friends kept it simple but sweet – going to Walmart and even the dollar store (where everything costs $1 or less) for their friend's fete. It was intimate, playful and fun – it suited the bride-to-be Ify to a T.
Lizzy O Photography, also a friend of the bride, captured all the fun from her friend Ify's special day. Hear about the planning and surprise – be inspired! –
"Me and Fisayo wanted to surprise our mutual friend Ify for her bridal shower before her wedding day.
Surprising her has always proved hard but we were intent on keeping this a secret, and it was a success with the help of her sister who took her out on the day the shower was to happen.

Ify isn't really particular about colors/themes/or things of this nature so it was up to myself and Fisayo to figure out what we wanted the day to look like. We decided on Pink and Purple with hints of White, and then we got to buying and making plans for the day.

On the day the bridal shower was to take place, Ify's sister took her out and didn't bring her back till we had set up everything and most of our visitors had arrived.
The shower took place at our bride-to-be sister's house, so she suspected NOTHING, since she was visiting her sister for the weekend. When they opened the door, they were welcomed by our shouting "SURPRISE" and our bride-to-be was indeed surprised.

Being with her sister for the weekend was a blessing because she later went to change into the little white dress she wore. She swore she would have hated us if she didn't have that dress at her sister's place because she was wearing jeans and a simple top with blazer and that's not how she wanted to look for her bridal shower. LOL... We dodged a bullet there. Phew..

We had mainly finger foods and desserts and drinks for our guest who all were kind enough to also keep the bridal shower a secret. The guests were sent an e-vite for the shower where we informed them of the colours of the day and instructed them not to ask the bride-to-be anything as it would be a surprise…"
Hear more from Lizzy as you enjoy the photos!
***
"We had games that were printed from the internet by doing a quick Google search for "bridal shower games", and found some games in our pink theme. The games were certainly one of the highlight of the day because all of the bride's friends got to prove who "knew her best", or who was quick at finding common words at a wedding. "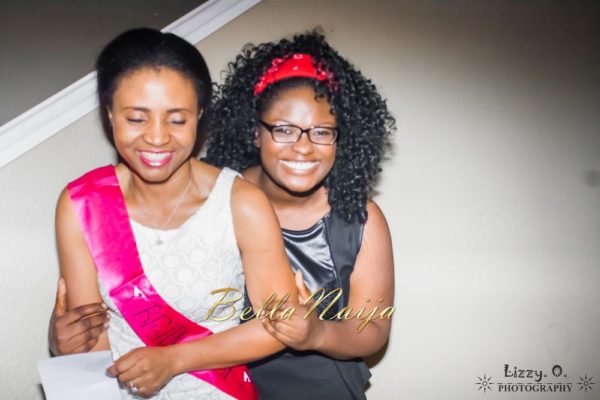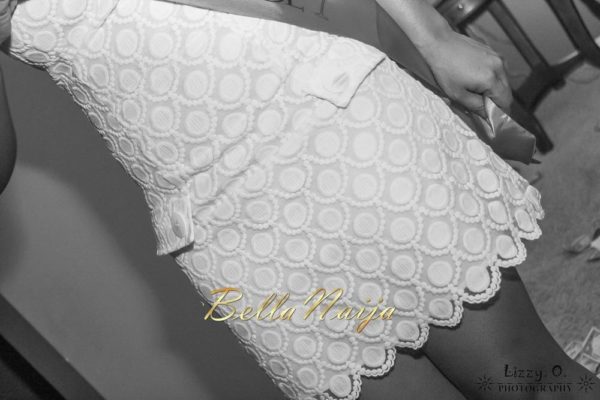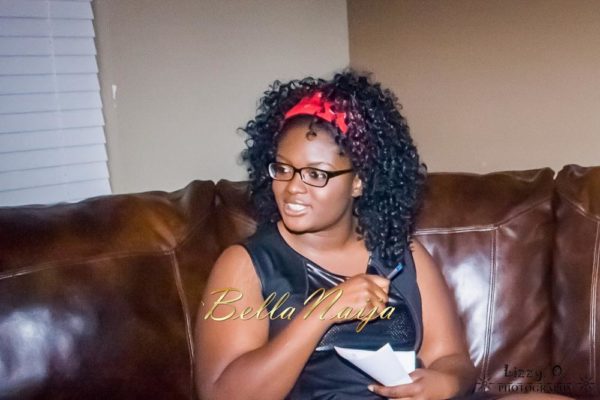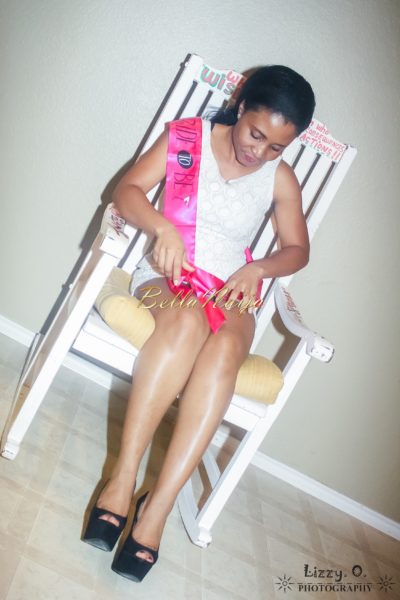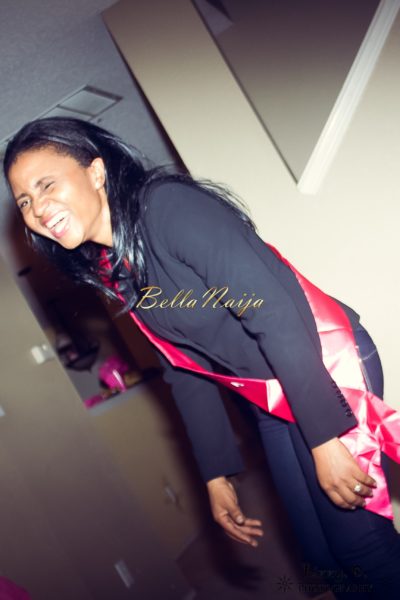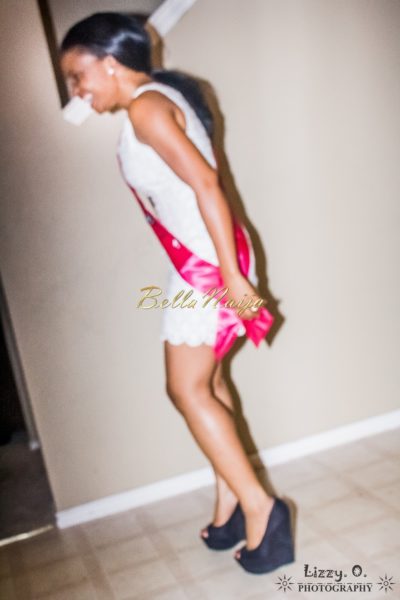 Spraying the bride – Naija style!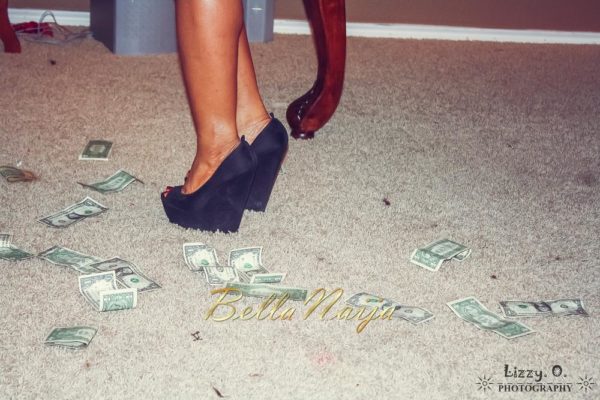 "Dancing, eating, laughing, and girl talk filled the night and we all prayed for our bride-to-be on the new journey she was about to embark on.
It was a simple evening filled with love and happiness."
Photography: Lizzy O | Facebook: www.facebook.com/LizzyOPhotography | www.lizzyophotography.com (coming soon)
________________________________________________________________________________
We love weddings as much as you do – get in touch for inquiries, inspiration & more!
E-mail: weddings (at) bellanaija.com | E-mail for #AsoEbiBella: asoebibella (at) gmail.com