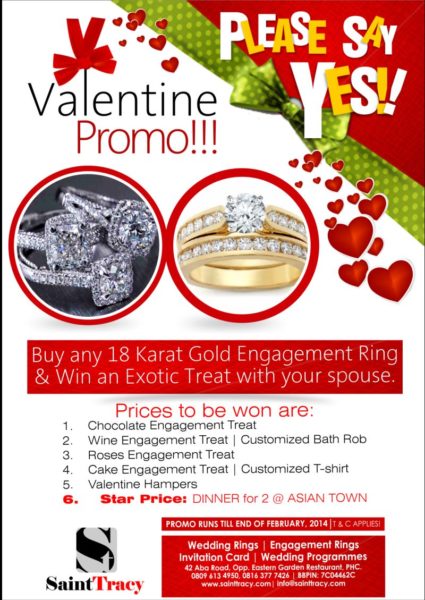 This might be the time to say yes with the Saint Tracy "Please Say Yes" Valentine's Day Promotion.
Saint Tracy specializes in customized 18 carat Italian gold wedding rings, engagement rings, sterling silver, wedding cards, programmes and event planning.
They stock a large variety of ready-to-wear rings that you can buy from the studio or online.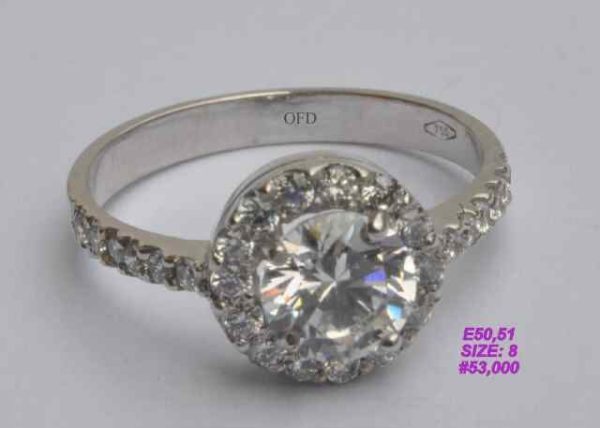 Now you can get the chance to buy one of those 18 carat rings and win an exotic treat for you and your loved one this Valentine's.
Visit them at their store at 42 Aba Road, opposite CFC Bus Stop, Port Harcourt, Rives State | Call: 08096134950 or 08163777426 | Visit www.sainttracy.com | Follow them on Twitter: @sainttracys | Follow them on Instagram: @sainttracys | Find them on Facebook: www.facebook.com/sainttracy to start buying and to stand the chance of winning big!
__________________________________________________________________________________________
Sponsored Content