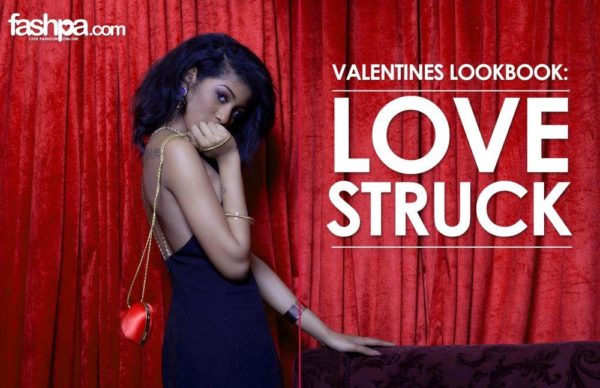 Fashpa.com is getting set to paint Valentine's day a hot red with its new lookbook – "Love Struck".
The theme of the lookbook features day and night time looks ranging from sultry dinner dresses and sexy lingerie to vintage chic and casual daytime wear. It offers a selection of must-have styles and accessories perfect for a hot date with your man, a night out or a fun afternoon lunch date with your girls!
According to the Fashpa.com team: "We were aiming for a sexy, sultry and subtle feel that emanates love and the essence of valentines…Our pieces are for every woman, both young and old!"
We are loving the purple Iro and Buba outfit! Check on it!
Photo Credits:
Photographer: Paul Ukonu
Model: Sapna
Styling: The Fashpa.com Team
To find out more about the pieces and Fashpa.com please visit www.fashpa.com | Call: +2348093274000 | Follow them on Twitter: @fashpaonline | Find them on Facebook: www.facebook.com/fashpaonline | Follow them on Instagram: @fashpa