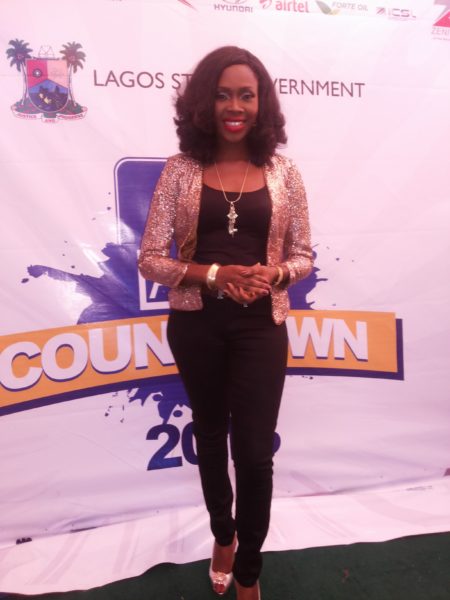 This article is dedicated to all the women out there. We tend to put so much pressure on ourselves for no reason at all that we actually forget to live our lives for ourselves.
You don't want to wake up one day to realise that you are clocking 60 and you haven't done one thing that would have made you happy simply because you were too bothered about what people or society expected of you. Stop existing and start living.
***
My name is Sandra and this is my story….
The excitement of getting married and planning my wedding blinded me from seeing beyond the one or two day(s) event. It didn't occur to me that I was going to move out of the comfort of my parent's home where electricity wasn't optional, it was an every second entitlement. Our inverter and generators were adequately maintained and we always had electricity 24/7. I guess that is why I never really understood why my fellow Nigerians complained about electricity, water and other issues until I moved out of my parents' house.
Even though my dream proposal pictures and fairytale wedding pictures made it to all the lifestyle magazines, my rich kid status has since expired. Wifey status has now been acquired, but nobody told me these truths about marriage.
Nobody told me that people would expect so much from me because I'm now a 'Mrs'. If I go out with my girlfriends and attempt to dance or twerk, I receive daggers from people. They look at me from top to toe and shake their heads. Some even whisper (loud enough for me to hear) – "Isn't she married, Why is she dancing like that?"or "Should a married woman still be clubbing with her friends? The funniest part is that nobody really focuses on the Mr.. It's always the woman that is left to answer all those questions.
Nobody told me that as a married woman, people expect you to stop being friends with your single friends. They expect you to automatically "upgrade" your status by making new friends with only married women as per Lekki wives things or real housewives of Jagbajantis hills!
Nobody told me it was mandatory for me to get pregnant on our wedding night. Mind you, we were at our wedding partying with friends till 11p.m. Of course we were too tired for any action when we got back to our hotel room,. We slept till 10a.m and almost missed our flight to our honeymoon. I spent most of our honeymoon time sleeping and recovering from all the wedding stress. If we "shagged" during our honeymoon, maybe it was just once. I can't even remember, but of course my Blackberry profile/ Instagram posts suggested otherwise. I probably spent more time hash tagging than shagging.
Nobody told me a question I rarely paid attention to would later become the most annoying question ever. When I got married, the most annoying question I was asked was the most unusual question that later almost became usual because it became an everyday question "Are you pregnant/ When are you going to get pregnant?" Now this is the one that really pisses me off, can't they just shut up? Initially when this question was asked, I used to answer the "gbeboruns" with "I'm still enjoying my husband" or "God's time is the best", now because I'm running out of responses, I've started running away from family functions.
Nobody told me that I would start calling my husband "Daddy Kanye" simply because we now have a little son called Kanye. When I asked my in-laws why it had become wrong for me to call my husband honey or darling like before, I was told I had to pump up my level of respect for the "hus". He had become a father and having a male child even meant I should respect him more. Please who carried the pregnancy to term? Who pushed out our baby? Who gave birth? Who is breastfeeding? Who is battling with stretch marks? Who is struggling with weight issues? Who wakes up to breastfeed at 3 a.m? Daddy Kanye my foot!
Nobody told me that I would have to keep all my matrimonial problems to myself. It was when aunty Kate came visiting that she kind of dropped a hint when she said "You don't discuss your husband with friends, when you have a problem, take it to God in prayers, some of them may even be jealous of you". Shoo…So who do I talk to?
Best of all is that nobody told me I would have a new best friend, someone I can talk to and laugh with. Someone I can vent to, and gossip with. Someone who would pull me up when I'm down. Someone who would tell me "It's okay" even when he knows it's not even close to being okay. Someone who makes the statement "I'll never talk to you again" sound like a total joke. Someone who will always be by your side no matter what.
Feel free to share your "Nobody told me" stories whether it's about relationships, marriage or the single life.
Bellanaijarians, let's stop putting pressure on our loved ones after they get married. When you think about them, simply pray for them.
On a lighter note, I would like to meet all the ladies that visit my page so that we can all be support systems for each other. Doesn't a BellaNaija ladies hangout sound like fun? It's not restricted to those in Nigeria alone, send me your details and I may just visit your country simply because of you but please note, I would not be visiting anyone "currently" in Jupiter or in the Sun.
If you're interested, send me a mail at [email protected] Always remember that if you think you're going through rough times, someone out there is going through worse times.
________________________________________________________________________________
Ariyike Akinbobola is a lawyer turned media personality. She currently has her own TV show "Reflections with Ariyike" and she's a TV Presenter and associate producer with SpiceTV Africa. She is married with children. Follow her on Twitter and Instagram @LadyAriyike. She blogs at www.reflectionswithariyike.blogspot.com