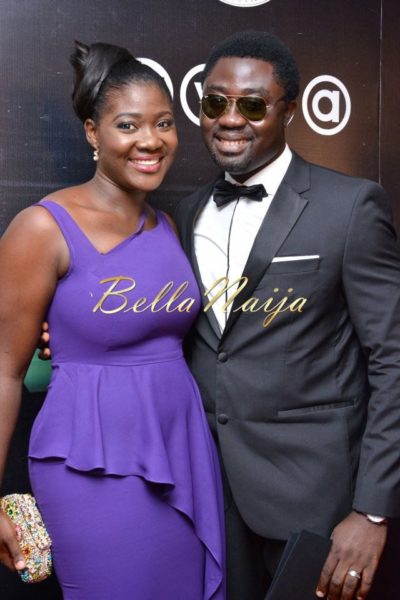 2 years and 7 months of wedded bliss and a beautiful baby daughter, Mercy Johnson and Prince Odianosen Okojie are still going strong.
Just before the Nollywood superstar and her heartthrob's glamorous wedding in August 2011 (click here to see), there was a lot of media frenzy; Odianosen allegedly left his wife Lovely Okojie and two children for the movie star.
Prince and Lovely were allegedly legally married.
Encomium Weekly got in touch with Lovely who resides in Canada to speak on moving on, the children and accepting her fate.
Lovely tells EW that "I have no explanation to anybody. Life is full of ups and downs. I have accepted my fate."
When asked how she has been able to cope with the children's welfare, she replied "Like I said, I thank God. I am coping well".
EW's reporters claim she gave a furious reply when asked if her ex has been financially supporting the children. "What do you mean? That is my past. Don't ask me questions about my past. I don't want to relate with my past. In fact, I don't know what you are talking about." she said and cut the line.