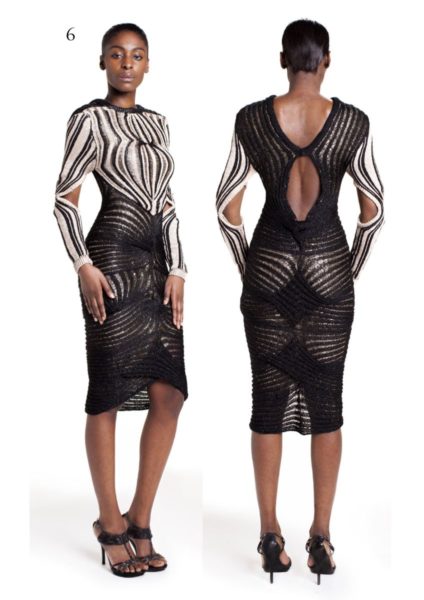 One of the many qualities that define amazing designers is being able to make great pieces from just about anything. Today, Ghanaian designer Beatrice Korlekie Newman, Creative Director and Owner of accessories & clothing brand Korlekie is showing us just how fabulous knitwear can be.
For her "Chiaroscuro" collection, she takes a dive into the monochromatic world. Playing with light and dark shades, the brand centres the collection on plunging necklines, shimmering underlays and suggestive layered fabric that hint at the feminine forms beneath the clothes surface.
The brand already has a cult following that include A-List names like Rita Ora, Alesha Dixon, Anna Friel, Ellie Goulding and Paloma Faith as well as features in Elle, Vogue.com and Dazed Magazine.
Check out the collection.
Photo Credit
Photography: Anomalous Visuals
Model: Sema-Tawi @ GTM Models
Makeup Artist: Aga Dobosz
To find out more about the brand, please visit www.korlekie.com