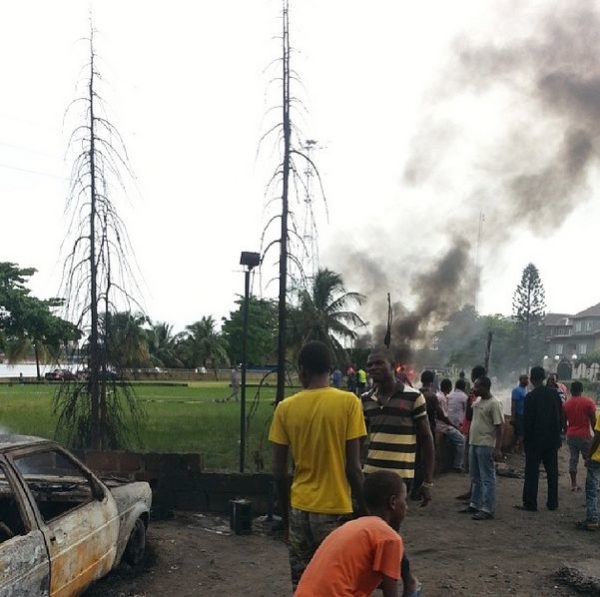 On Workers' Day – May 1st 2014, residents of Lekki Admiralty Way, Lagos, woke up to a hazardous scene.
In the early hours of this morning, a diesel truck fell on the road and caught fire. Cars and a few property close to the truck were lost to the fire outbreak.
No word on lives being lost.
Photo Credit: Instagram