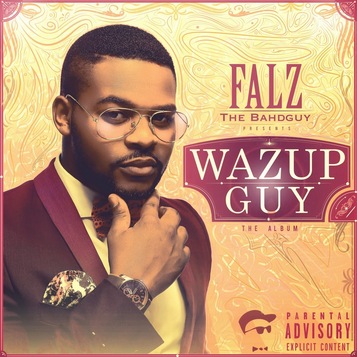 BN Music lovers, we have something new and special for you. We've teamed up with the duo at Should You Bump This, and we'll bring you a special album review of music from some of your favourite Nigerian musicians. Sho and Tunde are seasoned music heads and together, they give their insightful and witty take on the chosen album and artist.
Please read and enjoy.
***
Lawyer by day, rapper by night Falz the Bahdguy released his debut album a week ago and here is what we at #SYBT think of the album
Intro
T: Funniest intro I've heard in a while. 'Taju the lyristist' introduces us to Falz…Sorry…Falz the bahdguy.
S: I listen to this once in a while and crack up. I would have preferred if there was some sort of instrumental playing in the background.
T: It was funny nevertheless.
See Me
Bahd guy never qualify for prefect/no be trebor the guy is minted.
S: "Now I am getting money now I am prouding" I can't take this guy seriously. He cracks me up.
T: Mehn…The beat goes, the flow goes. This a jam…forget the funny lyrics. Falz can rap. This proves it
S: I Would have liked it more if it had been placed towards the end of the album.
T: Na…it was perfect for the beginning for me.
S: Like I always say…I sabi pass you
Currency
S: !!!!!!!!!!!!!!!!!!!! When she needed that magic…they gave her that fire.
T: Pure Fire! When I first heard this song, I didn't like it…it grew on me. Love it now. Studio Magic sabiii
S: This jam is fire from beginning to end.
T: *nods*
S: I only spend one type of currency tho. Lawwwd do it for your boy ooo
T: Well…as long as no be Zimbabwean dollars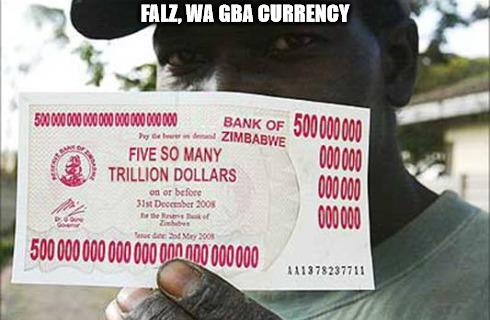 Wazup Guy
They say my boy Falz, when you will get Mrs/ I say I'm a player, I play the set pieces.
T: Lawwddd. What this beat does to your speakers ehn. Nuff said.
S: The way the bass bangs on this one ehhn. This is drug dealer banging music…Clipse anyone?
T: Yupp.
S: Falz spitting some heat on this.
T: Falz and Studio Magic should just do a collabo album. Their chemistry is amazing.
Toyin Tomato (skit)
T: Another funny skit too. Koye10 does justice.
S: That boys Instagram videos are pure cruuuise. Basically, Toyin Tomato is a disloyal garden tool.
T: And if you're old enough, like my mummy told me…Toyin Tomato is from the first Super Story
S: Hahhahahah old enough? Please…you dated Toyin Tomato back in the day.
Toyin Tomato
S: We have come into the theme of the album. 'Faaji music'.
T: Not really my jam..but I fux with it.
S: I like the hook…the beat could have been harder. I liked the guitar on it though. I once knew a Toyin…but she wasn't a tomato…more like a water melon.
T: You mean fat?
S: Toyin watermelon won't have ever made a good song title.
T: Ain't no Toyin like no watermelon.
O Pari feat Olamide
S: Most forgettable 16 seconds from Olamide.
T: I swear! I Forgot he was on the song.
S: Now that we can agree that Olamide was dull on this…let's talk about Falz' second verse!Dammit…let me just drop that real quick.
Young fela kuti pelu trybesmen flow
I will keel the beat slow tobi ey tempo
Been a bahdguy since I been rite neco
If you haf hennezzy I will like XO
I will now find a girl that will now bend low
If she now sez no et on your mark set go
I will now tell her I am not trying date you
I am trying to make you go down like you are trying to lace shoe
Me I'm just thankful me I'm just grateful
'Cause I have a sweet dream and it just came true
Chioma! She was formerly my babyboo
But she too like hummer jeep yeah the Haaych2
So I got to disconnect gat to burn the cable
Now I got Chidinma and I am comfortable
'Cause anything I give eh she make due
Jeka lomu botu kan pelu isi ewu
S: The rhymes, the flows, the humour, the charisma…this boy dey spit.
T: You just want me to know you the verse ba?
S: Yes.
How Far Feat. Sir Dauda
"I for no talk like this if bomb no blow/ if people no fight if blood no flow"
T: Best song on the album. This is that conscious music.
S: Could be song of the year for me.
T: Everything he said was too real. Sir Dauda does justice to the chorus.
S: The importance of the song is relevant to the situation we find ourselves in right now #BringBackOurGirls and #BringBackConsciousMusic.
T: #Bringbackgirlwithboobs?
S: Behave yourself. Shoutout to JRS. The boy is king with those keys.
T: Song is 10/10.
Senator
"You say you want a 2nd term, I heard you won the primary/ because you know what you will chop apart from salary"
S: MY SONG!!!!!!!!!
T: Only Falz would pass conscious message on a fuji beat.
S: My favourite song on the album.
T: I just want to be a senator when I grow up.
S: How can you make jam sooo sweet and conscious at the same time.
T: Falzthabahdguy can.
S: Them senators gon' be dancing to this and won't send that it's judging them.
T: Lool
S: The production on this is superb! Shout out to these new skool cats. Epictunes, Spellz and Spax. Thank you for progressive stuff!
Right Now Feat. Dipo
"Before I be player you but make me wanna scream/ so now I wanna be the Super heagle on your team."
S: When we talk at SYBT….people think we are all jokes and we don't know these things. We don't do opinions….just facts.
T: Tell them.
S: Remember when we put Falz and Dipo as "most slept on artists".
T: Tell them.
S: Wedding song for the ages. Told you Dipo should be singing at your weddings.
T: Smooth jam right here.
S: It makes me wanna tie the knot right now. TemiDollface and Yemi Alade are still single right?
T: They don't know you.
S: I don't know about that…they steady be in my dreams at my wet tee parties.
T: Try and wake up then.
Jessica
T: Another faji jam..I'm not even mad. At least they all don't sound the same.
S: a.k.a insult your repeat button. This jam is mental.
T: I'm never gon' hear the word lackadaisical and not say…'laka'…'laka'.
S: Tin Tin is the man for the production. Falz has done two songs with female names and we ain't even mad.
T: We are mad o…the songs just sweet.
High Class
S: Studio Magic are clearly dating Falz' sister ..he got all their fire beats.
T: Hahaha. Or Falz na their lawyer.
S: You already know this song is a jam.
Hold Something
S: I will say…this song is not for everyone.
T: Yup, my name is 'everyone' right now. Not for me.
S: If you don't have a childhood of 504, rice in a red plastic plate parties, canopies blocking lil' streets on the mainland, making a killing off picking money from people getting sprayed at Owambes.
T: Yeah that wasn't my childhood.
S: You were born in the jungle na. Dogongoyaro like you.
T: Yeah…I was born in Yankee..where we play with those water things wey dey splash for street.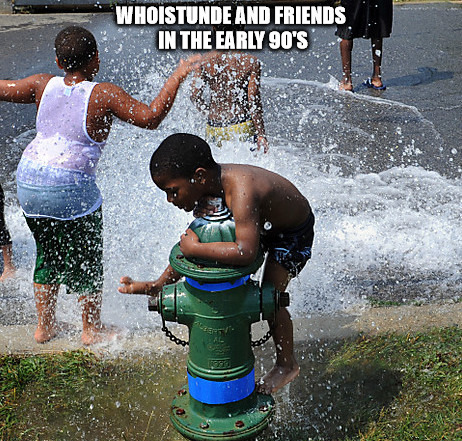 S: And you don't even know the name.
Marry Me Feat. Poe & Yemi Alade
"That's the problem that we face/ wanna skip girlfriend and go straight to fiancee" – Poe
"I just have a life plan and its getting late/ I want to be a Mrs by the time I'm twenty eight" – Falz
T: I have a confession. I don't like this song.
S: It grew on me. It's clearly not we expected. I appreciate the concept.
T: Not what I expected from the collabo.
S: This subject matter happens on Naija Twitter every 2 weeks. Last one happened in May. June's own is due this week.
T: E no grow on me. The song stop to dey grow like Aki and PawPaw.
123 feat. Oyinkansola
T: This is that Afrobeat Falz right here.
S: This clearly had to grow on me…now I dare not skip it. Falz would have a dope set if he gets on Felabration this year.
T: Oyinkansola come and marry me abeg.
S: She is probably your type. She sings like she has big things on her chest.
T: Loool. Like Waje them?
S: Egzaatlee
Oh God
"Make I love you with dedication/everyday go be celebration/this your body is a temptation soon you will say you didn't see your menstruation"
T: My personal favourite.
S: Falz just putting all the new skool cats on with this album. No need to fight for Sarz beats when you can get a dope ass beat from Adey and make a catchy ass track.
T: Too dope.
S: #NewSkoolRules
T: Yezzir
Wazzup Guy Remix Feat. SDC n Phenom
T: One time for all my wazaup guys!
S: SDC are beasts!!!!! Dismantled the beat. Falz held his own.
T: What about Phenom? He didn't say anything wack tho'.
S: His rhymes are stale and dull. That Weezy 2008 style ain't working in 2014 fam. Study better rappers.
T: Oh well…his fans like him like yogo..get it?
S: What fans? Those lil' piglets that be wearing awful matching kicks and snapbacks at ozone?
T: Do you have fans?
S: Just A.Cs…Raaaaaahhhh * phenom adlib*
T: 🙁 I'll pray for you.
The Advice
"I'm going in like frapas or maybe like a wedgie/ ladies know I too pack (2pac) tho' I no be Machiavelli"
T: Funniest track on the album. Pure cruise.
S: Again…dope production! Falz really said "I am going in like a fraapas or like a wedgie" LMAO.
T: Konnect on the beat.
S: Ammmmaaazing!
ITunes version bonus track
Cool Party feat Saeon
S: Yeah. Platinumtoxx of Studiomagic is having relations with Falz sister. Not one wack beat?
T: First thing I checked was if they wrote 'featuring Saeon'.
S: Lolololololololololol.
T: Before she ethers Falz.
S: Album ends on a high.
Verdict
S: In an industry saturated with copycats, clones and formulas, Falz drops something fresh and stamps his identity. This album shines by using fresh producers and featuring artists as talented as him. This is an album he can be proud of (and we should embrace) as he kicks off a dope career.
T: How do you make razz cool? The Wazup Guy album has all the answers. This is a breath of fresh air, something different, something unique. All the producers on this album brought their A-game, Falz proves he's not just your average rapper but a complete artist
3.9 wRaps
Peace, love and we are shecking out
__________________________________________________________________________________
Should You Bump This is a blog that was started by two passionate Nigerian music fans. They know that 150 Naira is hard to come by these days, so they took it upon themselves to save your money, your time and your ears and give you a candid review of your favorite music. Follow them on Twitter @whoistunde and @ShoWontStop