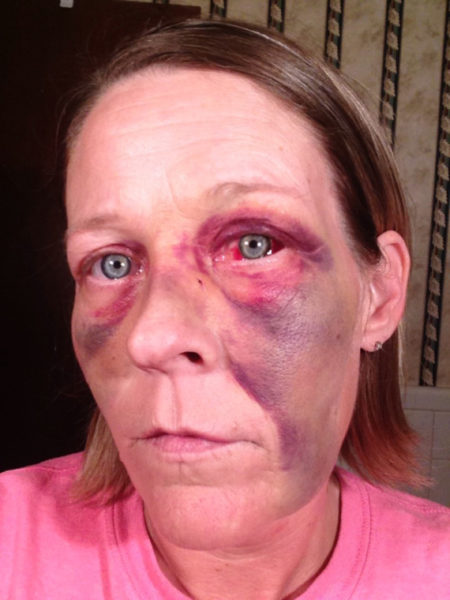 RUN…ladies don't stroll, don't walk, run, if you are being physically abused by your partner.
On a daily basis we hear sad reports of a woman being abused by her boyfriend or husband.
A new case which has been made public is that of 37-year-old Angela Brower in Tennessee, USA.
According to Huffington Post, posted graphic photos of her battered face online in an effort to spread awareness about domestic violence.
Angela says she recently broke up with her boyfriend of 6 months after he became verbally and physically abusive towards her.
On the day he came over to pick up his belongings, he attacked her, punched in the face so hard that she fainted. When she regained consciousness, she says he then began beating her in the back of the head.
She begged him to spare her life for her children, he stopped and she found a chance to run.
After being released from the hospital, she took to Facebook to share photos of her battered face. She captioned it " Does this look like LOVE TO ANYONE OF YOU?"