Nigerian media personality, Lamide Akintobi describes herself as a freelance Journalist, and aspiring documentary maker. She is also a presenter at EbonyLife TV, where she co-hosts 'The Spot' with Ebuka Obu-Uchendu and Zainab Balogun.
After a recent trip to Rwanda, BellaNaija asked her to share her story with us on BN Travel. We really enjoyed her account of the trip and we hope you do to.
***
The first thing you think of when you hear about Rwanda (that's if you've heard much about Rwanda) is genocide. Going on a six day trip there as part of a big media tourism experience, I half expected to find a country trying to rebuild itself, or a country similar to other African countries I'd been to, like Ghana or the Gambia. Thank goodness I love surprises, because I was in for a series of great ones.
I flew there via RwandAir; it was my first flight with them, and I was pleasantly surprised. Great plane, friendly crew, and I can't forget the beautiful lounge at MMA even before we boarded.
Surprise number 2 was the process at the airport – I simply walked into immigration, paid the $30 visa fee and was stamped through. Anyone who has gone through Nigerian immigration knows that a quick, unfussy process is like a breath of fresh air. Fun fact: There are no plastic bags in Rwanda. None. I had one with me which I'd put some snacks in, and it was taken from me at the airport, because they don't like litter, and plastic bags are non-biodegradable, so they don't want them clogging up their drains and such. Color me impressed!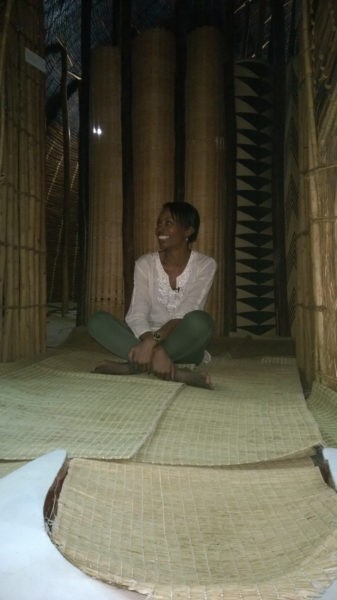 On to the actual trip: I arrived on Friday evening, and spent the time meeting up with fellow media folks from Ghana, the Congo, Cameroon, and several other African countries. Our hotel in Kigali was called Stipp Hotel. To be honest, it left much to be desired. The hotel itself was near a couple of nice shops and in a very picturesque area, but the food lacked a bit in variety, and service was often quite slow. That said, it had a passable pool, a nice bar area, and a gym, for all you #fitfam members.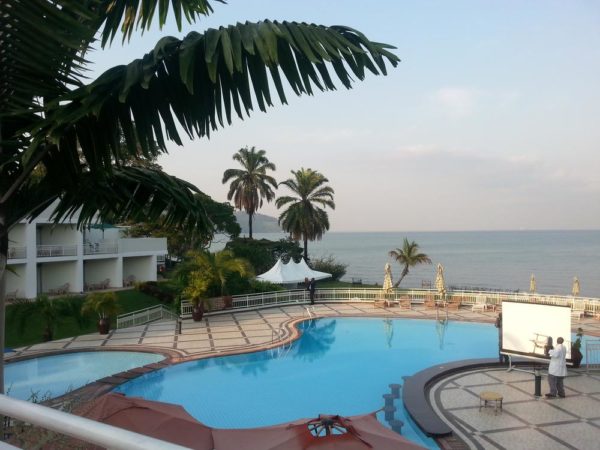 Although I stayed in Kigali most of the time, we moved around the country a lot, with lots of late nights and early mornings.
Day One
I joined in on 'Umuganda,' which is community service that takes place nationwide. On the last Saturday of the month, every community comes together to work on projects like building houses or clearing roads – saving money and building relationships as a result. It was sort of like our 'environmental sanitation', except they don't laze about and just chill inside the house (I'm soooo guilty!).
On this particular day, we were in the East, in Bugasera. We spent a few hours building homes for Rwandans displaced from nearby countries. Governors, members of parliament, ministers and citizens all joined in to build the community, and it was a really great experience. Later on, we went to the Kigali Serena Hotel, a beautiful 5 star hotel, for a welcome reception. What I learnt: Rwandan #TurnUp music is very different from Naija style 🙂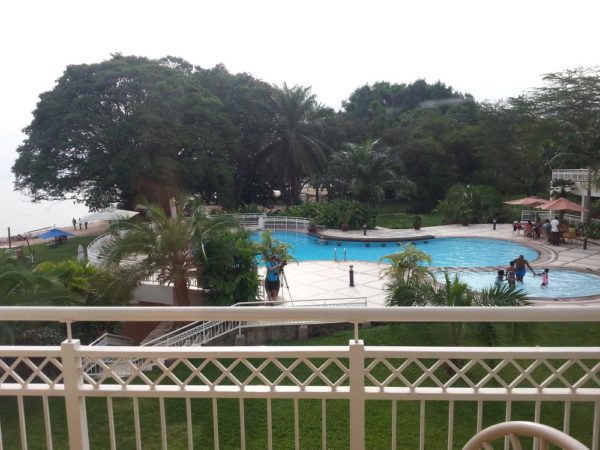 Day Two
Off we went to the King's Palace in Nyanza for an amazing historical tour, learning about Rwanda pre and during colonial times, with the funniest tour guide I've ever encountered. They've reconstructed the King's Palace exactly as it was, with some original pieces they preserved. They also have some special royal cows that they sing to and treat very well. These cows are not for eating – they were considered friends of the King. They probably wouldn't survive long in Naija! Also around Nyanza was the Ethnographic Museum, which we also visited, and were treated to a traditional drum show and Rwandan dance. I joined in on the drumming, but I left the dancing to the pros, although a fellow tourist joined them and shook his moneymaker. I  encourage anyone to visit if they can. What I learnt: White men can't dance! (sorry, guys, I had to!)
Day Three
Road Trip!! We started off early to head to Kivu. On the way, we passed by a lot of farms and green spaces, learning about the Rwandan countryside, and during a quick stopover in a small town, I spotted roasted corn and stick meat on the road and proceeded to grub on down. From there we went directly to Musanze, and went underground into the caves. Luckily the bats living there decided to stay asleep, for which I was thankful.
Next we went to visit the DRC border (Le Petite Barriere) nearby, where we saw people trooping in and out. I didn't try it, just in case they didn't let me come back! Because we were going to spend almost 2 days in Kivu, we checked in at the beautiful Lake Kivu Serena, which was amazing, overlooking Lake Kivu.
It was AMAZING, with excellent food and service. The grubido in me gave thanks! That evening, we had a big party for all the media folks, with a DJ, near the lake.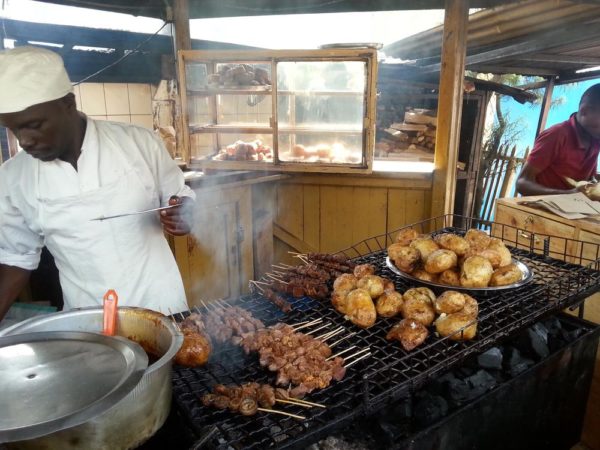 Apparently, the Rwandese are big fans of P-Square and Tiwa Savage, so I made sure I gave them some Dorobucci for the playlist and everyone, including our Chinese and Russian counterparts, danced and had fun. What I learnt: You haven't lived till you see a bunch of Chinese tourists trying to do the azonto to Dorobucci, trust me!
Day Four
Our second day in Kivu, we headed out to 'Kwita Izina,' the annual gorilla naming ceremony, which was a highlight of the trip. This year was the 10th edition of the event to name the mountain Gorillas, which are pretty much extinct elsewhere in the world. Thousands of conservationists and other tourists from around the world came to see the show, and although the real Gorillas couldn't be there (they're not the most sociable creatures, being that they're endangered and all…I kid. Their habitat is in the mountains, and they obviously can't be left to run amuck around people), there were people dressed up as Gorillas that crawled around and went on stage as the ceremony went on. Apart from getting quite sunburned, it was an amazing day, with performances from comedians, singers and acrobats. After a long day, we then headed back to Kigali. What I learnt: Eco-Tourism is a huge money-maker!
Day Five
This was the heaviest day. We went to the Genocide Memorial Centre to see the exhibits and the mass graves of some of the people found. For a country that went through such a horrible experience, I was most impressed by the way they have handled the aftermath. They no longer believe in, or refer to any tribal differences. Everyone is Rwandese/Rwandan. No identification papers say Hutu, or Tutsi, or Luo, and they almost get offended if you ask what they are.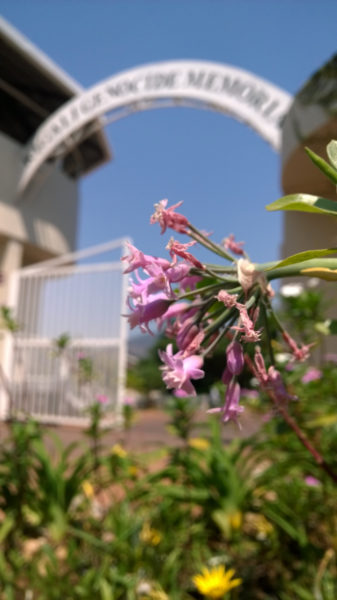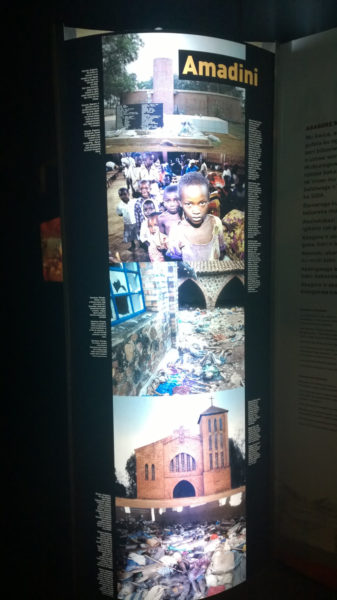 It was definitely an emotional day here, and for anyone visiting, I'd say save this till the last day before you leave, because it's emotionally draining. The way they've preserved their history and made sure that they still forge ahead and heal a bit more each day is probably the most remarkable example of human strength I've ever seen. After that, we went back to the hotel and then out to Khana Khazana, an Indian restaurant I would definitely recommend to tourists. What I learnt: As a Nigerian, in these harrowing times, comparing and contrasting what BH is doing, and seeing what happened during the genocide is enough to make a grown man cry.
Day Six
Our final day in Rwanda. My flight was in the afternoon, so we had time to go to the Ikaze Showroom in the city to buy some souvenirs before going back home. Let me warn you, even the best haggler would have a tough time with the ladies at the showroom! They have a great variety of items though, so I wasn't too mad. After this, off to the airport we went to return home.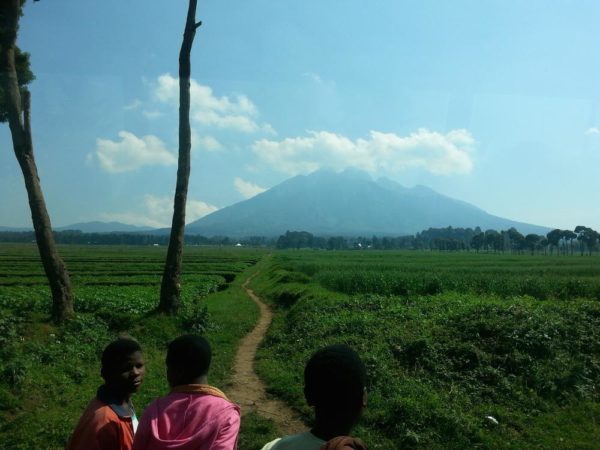 Rwanda was an awesome experience. An even though I was working most of the time, I will never forget the warmth of the people, the beauty of the culture, the strength of the nation, and the progress they keep working towards. Despite a horrible past, they refuse to let it define them, instead making sure they exceed expectations and build a new future, through industry and tourism. I look forward to going back for another (work-free) visit, and going to hang out with some of the gorillas in the mountains this time. What I learnt: Haggling is for the brave. I am not brave!
Definitely go visit Rwanda. Even if you stay in Kigali most of the time, there's a lot to do, and the people are honest, warm and helpful. Keep in mind that this is not the place for a 'mad clubbing' vacay, but you can definitely find interesting activities to do and still have a relaxing time. Murakoze Cyane (that's "Thank you very much" in Kinyarwanda) for the good times, Rwanda. I'll definitely be seeing you again!
Watch Lamide's video here:

To share your travel experiences with us, send an email to features(at)bellanaija(dot)com.