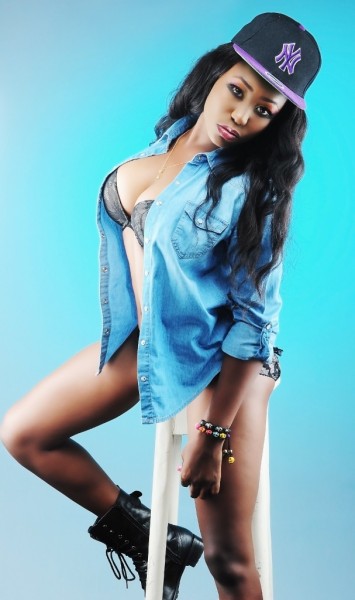 Rising Nigerian pop singer, Adokiye is very vocal about her sexuality.
She often talks about how she is intent on remaining a virgin until marriage. Earlier this year, she made made global headlines after she offered her virginity to Islamist militant sect Boko Haram, in return for the 200+ abducted Chibok school girls.
And now, she has revealed that she is still a virgin because sex hinders blessings, whether or not one is married.
Vanguard reports that Adokiye now has a boyfriend with whom she shares "agape love: no sex kind of love."
Speaking on why she is still a virgin, she said:
"Do you know sex hinders blessings? Do you know sex takes your hand very far from the reach of your blessings? I know you are married and have every right to sex but try this sometimes. It always works like magic. It's faster than 100 million Babalawo's power. Anyway, maybe it is okay for those who have license to have it but for me, I won't have it until after marriage."